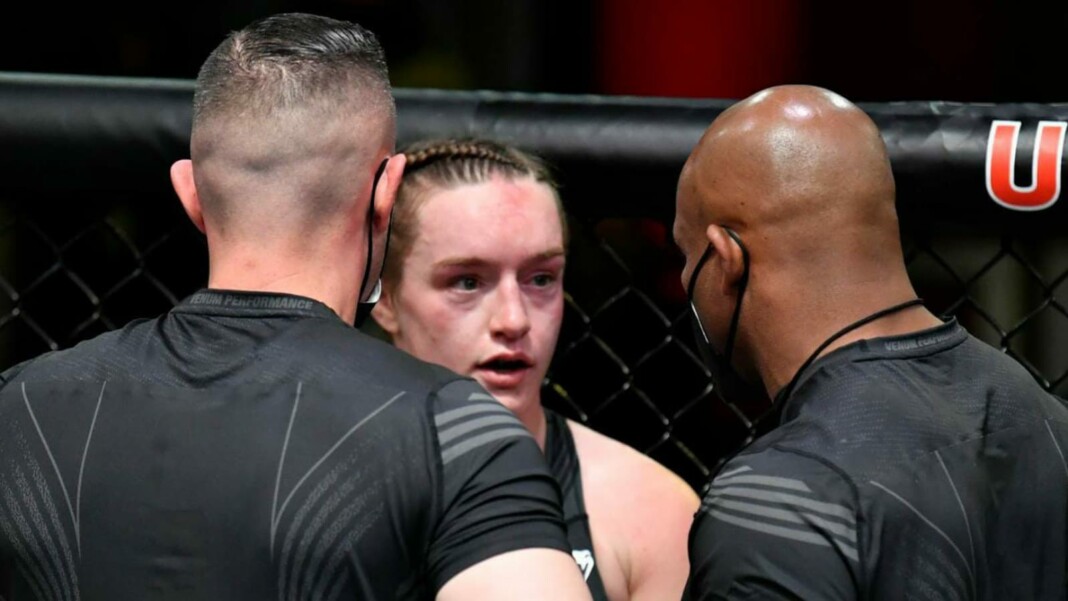 The number 3rd ranked UFC women's Bantamweight fighter, Aspen Ladd's Featherweight debut didn't go exactly as she expected. Ladd faced Norma Dumont in the main event of UFC Vegas 40 at a short notice fight.
Prior to this fight, she had a terrible weight cut at UFC Vegas 39 for his fight booked against Macy Chiasson. But after Holly Holm pulled out his name from the fight against Norma Dumont due to an injury, Ladd stepped up to face her.
Aspen Ladd stepped into the Octagon after a long layoff of two years and she went toe to toe against Dumont for five rounds. But she completely looked out of touch and Norma Dumont dominated her throughout all the fight.
Despite Ladd's poor performance, the thing that caught people's eyes was the behavior of his coach, Jim West between the rounds. West was seen yelling at her between the rounds saying, "You are down 3-0, please tell me what you are doing. You have to throw more than one punch,"
Aspen Ladd and Jim West reportedly share a relation between each other as they both are dating each other and this behavior of West was found disrespectful by many fellow fighters.
The former UFC women's Bantamweight champion, Miesha Tate called it "This is ABUSE, what a douche," UFC Welterweight fighter, Belal Muhammad says, "I feel like this guy is coaching for the camera right now". Along with them many people also shared their reactions regarding this event.
"I own it and I am sorry," Jim West promises to improve next time and not to be this harsh on Aspen Ladd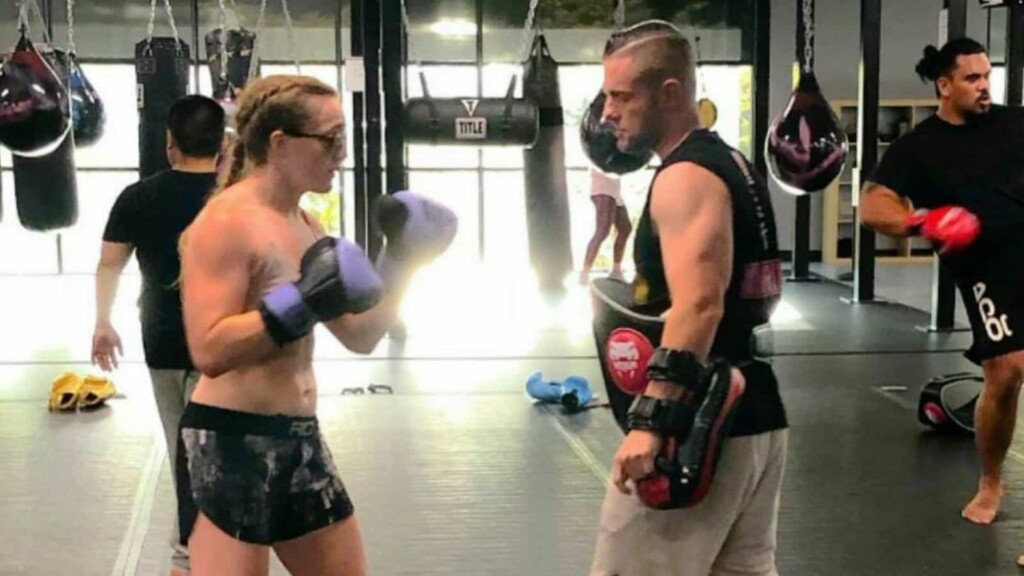 The coach of Aspen Ladd, Jim West released an official statement regarding this incident with his Instagram post which says, "Tonight was not our night. It's been our night many many times at the highest level but not tonight. I blame myself. Though it may not be my fault. it's not up for debate. I take all the blame."
"Yes after the first couple rounds I may have been a little harsh but i know aspen and at that time technical conversation was not in the cards being down 3 rounds. Nonetheless i own it and i am sorry aspenladd from the bottom of my heart I will continue to be better each time"
Also Read: "This is abuse," Miesha Tate, Kevin Holland, and others react to Aspen Ladd getting yelled at by her coach at UFC Vegas 40.