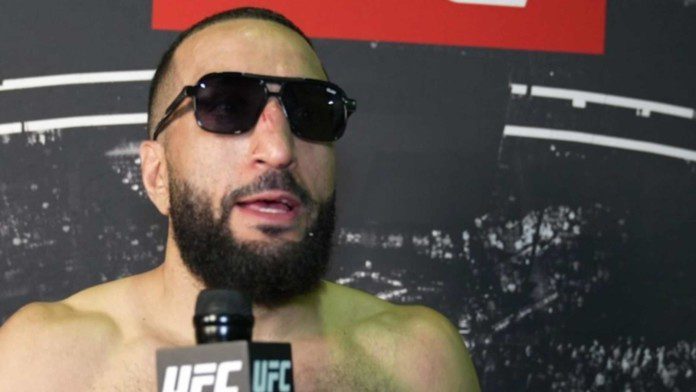 Belal Muhammad is very confident right now and has the memories of his triumph against Stephen Thompson freshly imprinted in his mind and his soul. He won the fight via split decision in the third round and is jubilant ever since.
According to the recently released UFC Welterweight division rankings, Belal Muhammad has moved up to #5. This has definitely boosted his morale and he feels confident enough that he can take on anyone and that he isn't afraid of any other fighter.
He even went ahead and responded to Dana White's challenge. Dana challenged him to take on Khamzat Chimaev in a welterweight division bout and then see who is the greatest.
Thanks to the notoriety of Chimaev, no fighter in their right minds is challenging him head-on. Everyone is scared of "The Borz". In an official tweet, Dana White announced, "Nobody is overly excited to fight Khamzat Chimaev, except for Neil Magny. Neil Magny is one of those guys who would fight anyone. He is a stud."
Muhammad replied to this tweet by saying the words synonymous with the legendary Khabib Nurmagomedov, "Send me location," suggesting that he was more than ready to take on Chimaev, given the opportunity.
"I just want to fight him," says Belal Muhammad, who is impressed with the performance of Khamzat Chimaev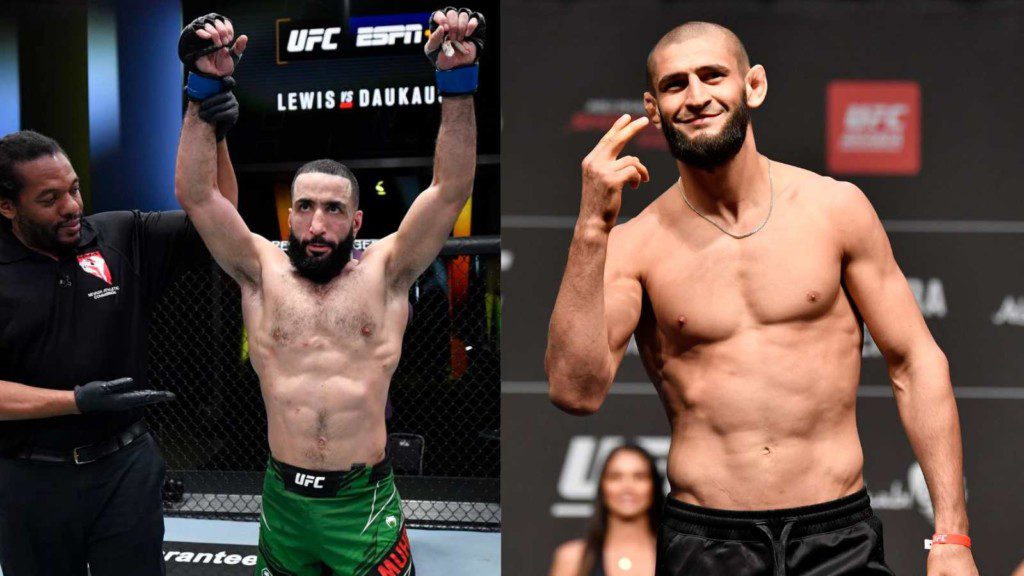 Khamzat Chimaev was out for a long time due to COVID and has now returned. Upon his return, he beat Li Jiangling via a stoppage-time winner. This impressed Belal a lot.
He said, "I was excited… It was one of those things where when he had that COVID stint and he was talking about retiring, I was like dang, cause being a competitor, being a fighter, you want to fight the top guys. You want to go against these guys that everybody thinks is the boogeyman and how good they are. He showed it."
Belal Muhammad too recently fought an amazing battle and won against Stephen 'Wonderboy' Thompson. If the fight with Khamzat Chimaev is fixed, it will be one hell of a fixture.
Watch Belal Muhammad vs Stephen Thompson highlights-
Also, read- Twitter reacts to Belal Muhammad's total three-round domination over Stephen Thompson fight at UFC Vegas 45