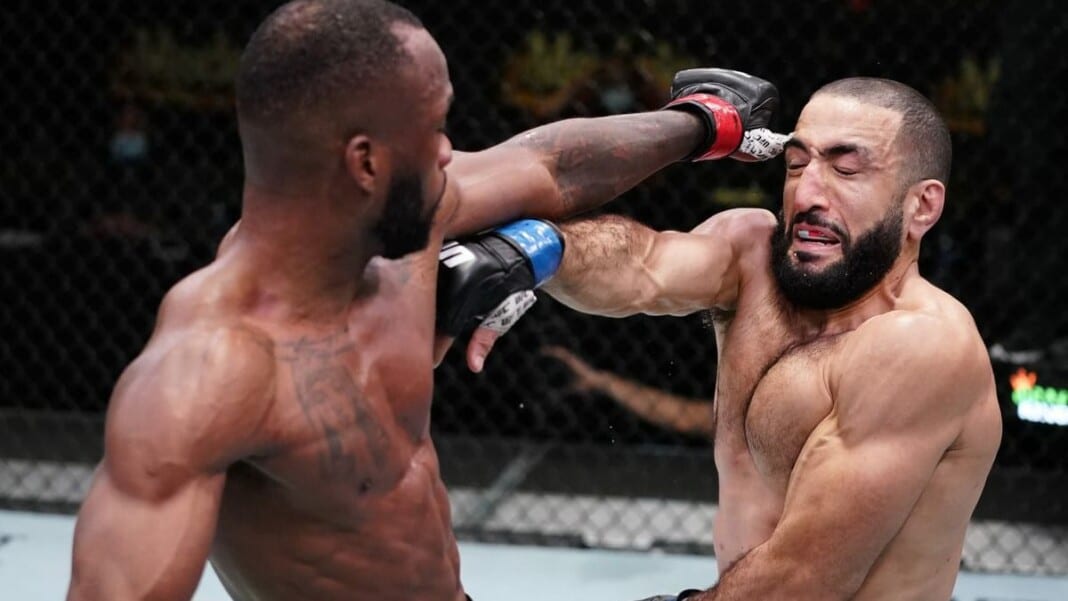 UFC welterweight contender Belal Muhammad wants to fight Leon Edwards in his next fight. The fighter believes that the British-Jamaican has not earned a title fight and he owes him a rematch after their first meeting mishap.
Earlier this year, Belal Muhammad met Leon Edwards at UFC Vegas 21 in the main event. This was the first main event fight for Muhammad and things went down the drain due to an unfortunate incident. The fight was called off after Leon hurt Belal's eyes due to eye pokes while throwing punches. This led to an uneventful result. Since then both the fighters have gone out to win fights against top fighters in UFC 263. Edwards after beating Nate Diaz wants a title shot against Kamaru Usman but Muhammad disagrees.
"If you're seeing what makes sense, that makes the most sense out of everything because everyone else is booked," Muhammad told MMAJunkie. "But you know, people want to be butt hurt and cry and say I'm salty or whatever but if Colby gets that fight, what is Leon gonna do, sit out another six to eight months? You just had a whole year, year and a half off, do you want to get paid? The whole point of this is to get paid. So why not take this fight if I'm such an easy fight, an easy payday?"
Belal Muhammad trashes Leon Edwards for not beating top fighters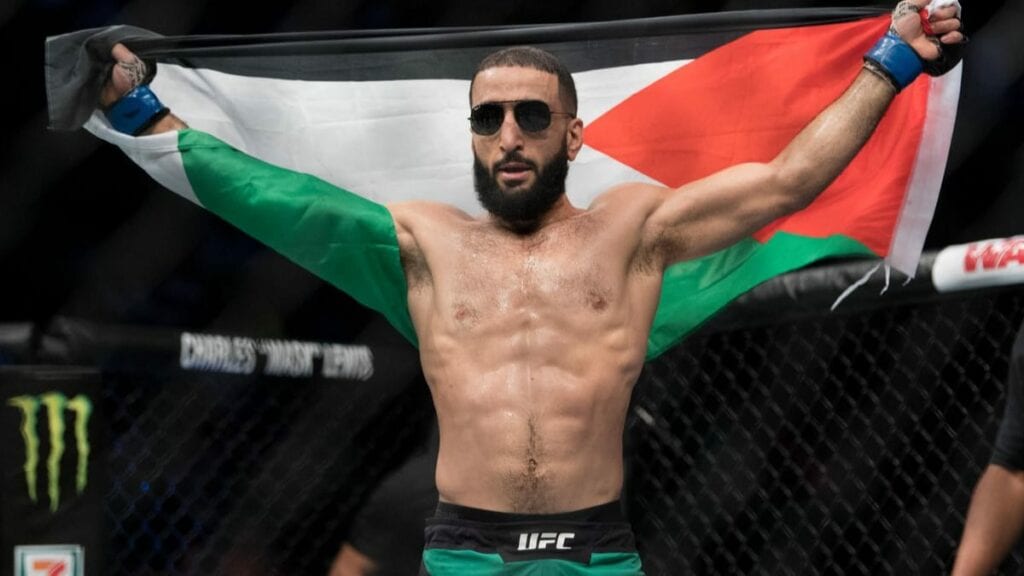 "For him, the worst thing that could have happened to him was the way that whole Nate Diaz fight happened," Muhammad said. "If he went in there, pulled a (Jorge) Masvidal, then Dana White has to give you the title fight. But you went out there, you played it a little bit safe, but then that last 30 seconds you got rocked and now every single fan out there – you could have stolen all of his fans but you didn't… You probably lost more fans than you gained in that one just because of the way it happened and you didn't earn yourself a title fight."
The UFC president has confirmed on several occasions that Colby Covington will be the next fighter to take on Kamaru Usman in the octagon for the UFC welterweight title. If Leon decides to wait then he might have to lose a lot of time and who knows how the division moves. Leon has two options that sound sensible. He could either fight Belal or Masvidal. What are your thoughts?
Also read: UFC 263 salaries of fighters: Israel Adesanya emerges as the top earner over superstar Nate Diaz