Ben Askren is well-off living and growing his root sport of wrestling. Meanwhile, besides being an Olympian because of wrestling, he is a reputed mixed martial artist as well, who's known for his dominance in Bellator MMA and ONE Championship cage. Unfortunately, that dominance didn't go quite well in the UFC, regardless, Askren has a well-informed opinion on combat sports whenever he has one.
Earlier this year, Askren went down to get his hands dirty with the sport of boxing and hence signed up for an exhibition match with Youtuber turned boxer Jake Paul. Due to his lack of striking IQ because of his roots in grappling, Askren lost to Paul via first-round TKO. In regards to that, Askren felt that regardless of Jake Paul's combat sports experience, the latter is a good boxer.
Ben Askren appreciates Jake Paul, Nate Diaz claps back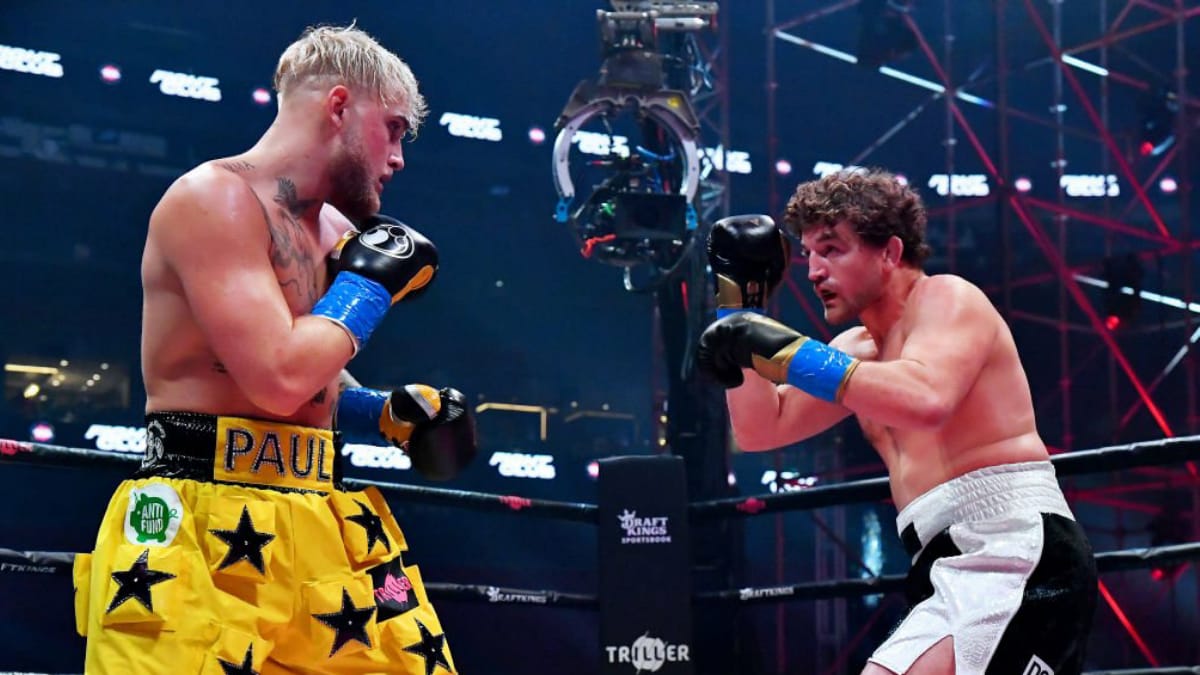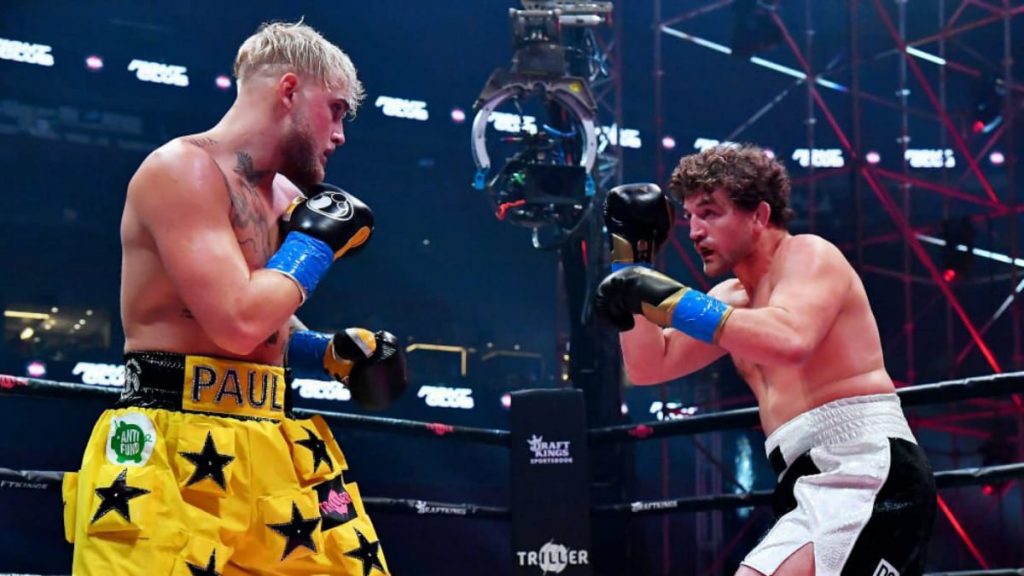 UFC Hall Of Famer BJ Penn's MMA media outlet bjpendotcom posted an article with a tweet, "Ben Askren admits Jake Paul (@jakepaul) is 'kind of good' at boxing #boxing"
In the article, the statement in the tweet was elaborated. "So the thing I said when I went in to fight him [Jake Paul] is maybe he's good or maybe he's not. We really have no idea to this point, you know," Askren said on Lex Freidman's podcast.
"I knew that Tyron was a lot better in boxing than I was. And so I thought that there is a good likelihood that Tyron beats him up but there is a chance that Jake is kind of good at this. I think what played out is he's kind of good at it. And if you saw the way I saw it, he was still impressive in his showing and he has obviously put a lot of time into it. So, he's not bad, I'll say that much," [h/t bjpenndotcom]
Coming back to the Tweet, UFC Megastar Nate Diaz said in the comments "Coming from a retired wrestler who can't fight or box" Diaz has probably said it because even after Askren's transition from wrestling to MMA, Askren never used striking to win over his opponents, rather he stuck to his wrestling and ground game.
Meanwhile, the one getting appreciated, Jake Paul is going to fight in what many have called his most difficult challenge so far in a similarly undefeated boxer in Tommy Fury, boxing heavyweight champion Tyson Fury's younger brother. Paul will fight Fury in December of this year in Florida. Who do you get it winning?
Also Read: "I want to Cyborg" 2-time Olympic champion Kayla Harrison spills her dream bout as she tests her free-agency