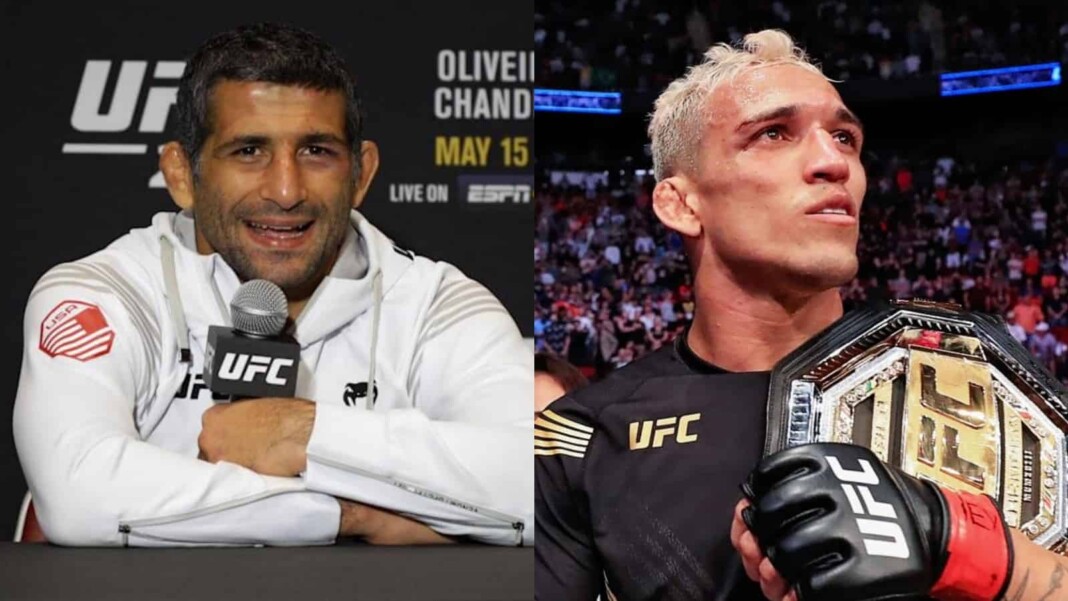 Beneil Dariush proved his worth as a legitimate title challenger when he dominated the former interim UFC lightweight champion Tony Ferguson in their fight at UFC 262, and Beneil thinks he has done more than enough to earn himself a title shot.
Dariush was supposed to face a year ago but Charles had to pull out because of some family issue, he thinks Charles is now entitled to give him a fight, in a recent interview with MMA Fighting he said, "I think Charles actually owes me a fight. I stepped up to fight him on short notice, right after I had fought Scott when I was supposed to go on vacation. Sean called me a day after my fight and said 'hey, do you want to fight Charles in five weeks?' I think, and I said yeah, let's do it."
He added, "I think Charles owes me a fight, too, if you think about it. He said he had family issues. He pulled out of my fight. He called out Tony while he avoided me, got the fight he wanted and then fought for the belt. I'm not knocking him. He did his thing. He got his title shot. He got the title. Now, just own up to the person you were supposed to fight."
Dariush thinks the winner of the trilogy match between Conor McGregor vs Dustin Poirier will get a title match but the contract complications between them will be an issue.
He said, "You've also got to remember it's not just them coming out unscathed, it's the contract negotiations. With these guys, contract negotiations have fizzled out many times. I think there's a real possibility of me fighting Charles come November or December."
"Stylistically, I think I am the worst matchup for him in the top five," says Beneil Dariush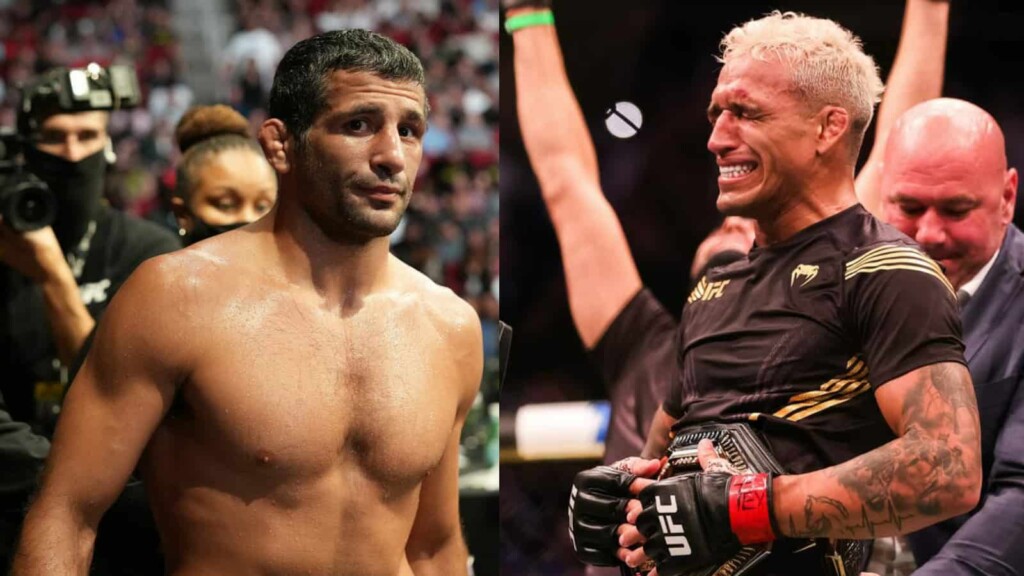 Beneil showed his impressive wrestling in his fight against Ferguson, he thinks he is the worst matchup for Charles right now, "Stylistically, I think I am the worst matchup for him in the top five," Dariush said. "I have the grappling to beat his. I have the striking to beat his. I think I'm more physical than him. That's it. I think I have the ability to take him out in all that he does."
"I think he looked good," Dariush said about Oliveira's recent win. "I think one of the biggest weaknesses he's had is once he falls behind, he kind of falls apart but in this fight he showed he's overcome that problem.
"He was hurt in the first round and he still found a way to come back in the second round. Very impressed with Charles."
Also read: "A new era has begun," Charles Oliveira vows to make history in the UFC Lightweight division