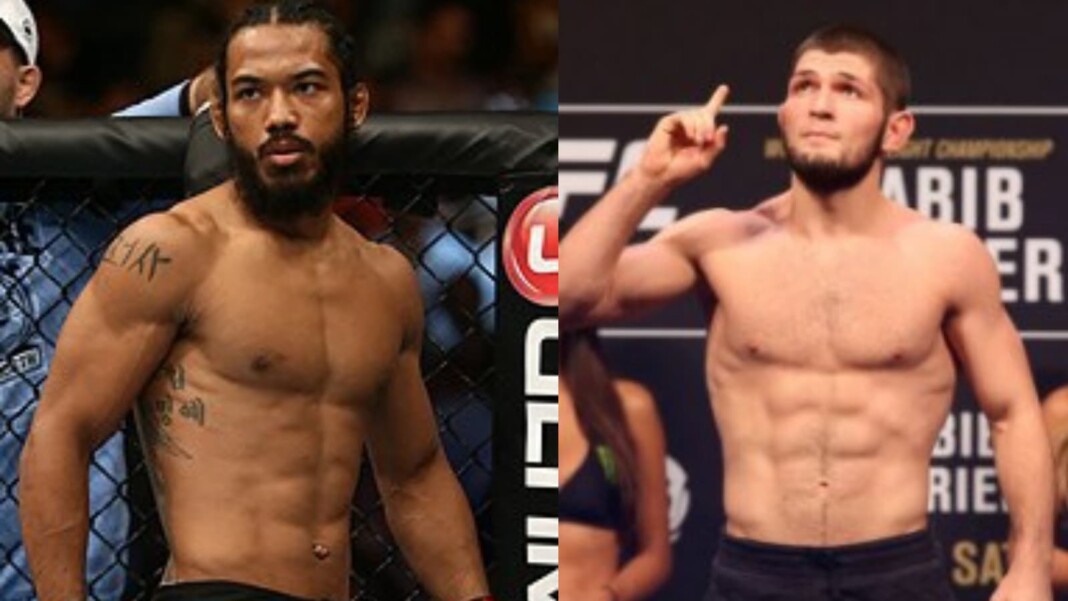 Benson Henderson is a man of experience in premier octagons of Bellator and UFC, in one of them reigning as a champion too. Therefore, if Henderson says Khabib is not in his Greatest of All Time (G.O.A.T.) list, he has some weight and reason for that. Although he doesn't deny that Khabib is the greatest lightweight of this era.
Currently a Bellator lightweight, Henderson recently gave his take on who is his active top five lightweight fighters. Henderson is currently looking forward to snapping his losing streak at Bellator 268 when he faces former champion, Bret Primus.
For those not following with Henderson's career, the man has been fighting since the WEC days and was a champion there before he was dethroned by Anthony Pettis in a fight where Pettis landed the infamous showtime kick on Henderson. Henderson came back from adversity and made his UFC debut with a decision victory of Mark Bocek. He went on to dethrone Frankie Edgar to win the UFC lightweight championship and then went on to defend the belt against Edgar in a rematch, Nate Diaz and Gilbert Melendez.
Here's what UFC veteran Benson Henderson says on Khabib Nurmagomodov's legacy for G.O.A.T. conversation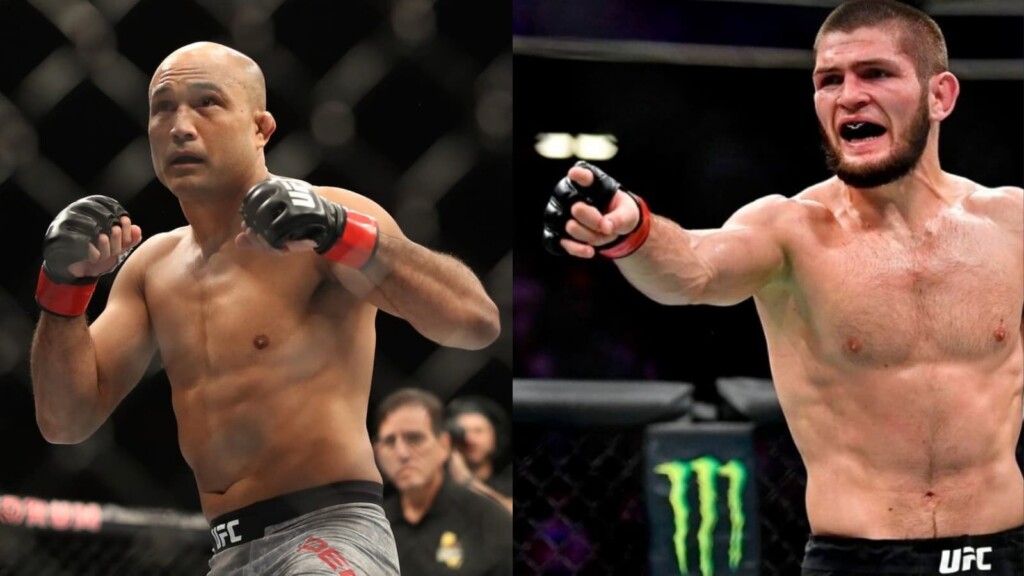 Henderson, who has the same number of title defenses as Khabib, says in an interview with MMA Mania, "Who cares about my opinion? But, I'm not gonna put Khabib up there for the greatest ever of all time. You can maybe consider him one of the greats for 155, but as far as one of the greatest of all-time in all weight classes, Nah."
"You might have to miss me on that one," continues Henderson. "That's saying something. Greatest of all time, I think there are a good 10 or 15 above him. I'm one of those purists who are about longevity as well. Somebody who has been there and competed at the top level. Not somebody who is 35-0 but only has really 10 fights against the top-level guys."
"For me, B.J. Penn is the greatest lightweight of all time," Henderson continued. "He's up there for one of the greatest fighters of all weight classes, period. All-time. He did it against the best in the world, at the time they were the best in the world. You can't complain about he didn't fight this guy or that guy. At the time that he was fighting, in his heyday, he was fighting the best in the world and he was putting them away. For me, B.J. is up there …"
Khabib's legacy has been contentious in the Greatest of All Time debate since his retirement. There are people dividing on it now, while many see the content in calling him the greatest of all time, some people like Benson Henderson wanted to see more out of him and plead for his return. But in cases like these, as much as you need the opinion of veterans like Henderson, you might also want to consider the opinion of Khabib's former opponents of what they think he was at the level of.
Also Read: "I'm gonna go out there and try to break this dude as fast as possible," Justin Gaethje issues a warning to Michael Chandler ahead of their fight at UFC 268