One of the most anticipated matches that can happen is the welterweight contest between Khamzat Chimaev and Gilbert Burns, Chimaev is one of the most exciting prospects to ever join the UFC roster, and we all know what Burns can do inside the octagon.
Gilbert is coming off from a win against former title challenger, Stephen Thompson, and Khamzat's recent performance against Li Jingliang at UFC 267 was something out of this world.  Now UFC has proposed a matchup between these two and Michael Bisping has something to say about it.
In his recent YouTube video, he said, "What a great fight. Yes, we saw Khamzat knock out Gerald Meerschaert, but that doesn't necessarily mean he can knock everybody out with one punch. Wrestling wise, Khamzat is probably the better wrestler and the stronger guy, but do you wanna take Gilbert Burns down to the f***ing ground? Kamaru Usman used to train with him and when they fought he did not play that game at all."
"I want to fight so bad, it would be hard for me to say no to a fight," Gilbert Burns on fighting Khamzat Chimaev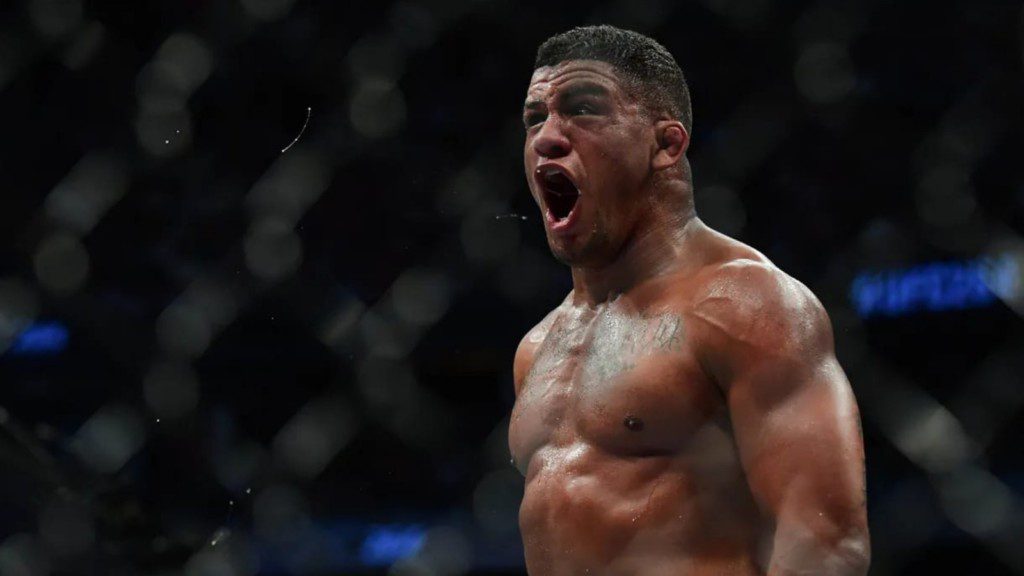 Although this fight doesn't make sense for Burns as he is ranked much higher than Khamzat, in his latest interview with MMA Fighting Portuguese Podcast, Burns shared his feeling about the idea of fighting Khamzat Chimaev next, Burns said.
"I don't think I'll fight him while he's ranked at No. 10, I think he'll fight one more time and, after winning against a top-5 or top-6 welterweight, getting closer to the top 5, I'd fight him, no problem at all. Top-10, I wouldn't fight him. But that's me fighting against myself. Top-10 doesn't make sense, but I want to fight, so it's complicated."
He added, "I've asked to fight Neil Magny many times, who's around No. 9, and the UFC didn't want to give me this fight because of the ranking situation, so they won't even offer me Khamzat because they just said they wouldn't give me Neil Magny because of the rankings. But man, I want to fight so bad, it would be hard for me to say no to a fight."
Also read – "Burns could possibly tire out," Stephen Thompson shares his prediction for a potential fight between Gilbert Burns and Khamzat Chimaev