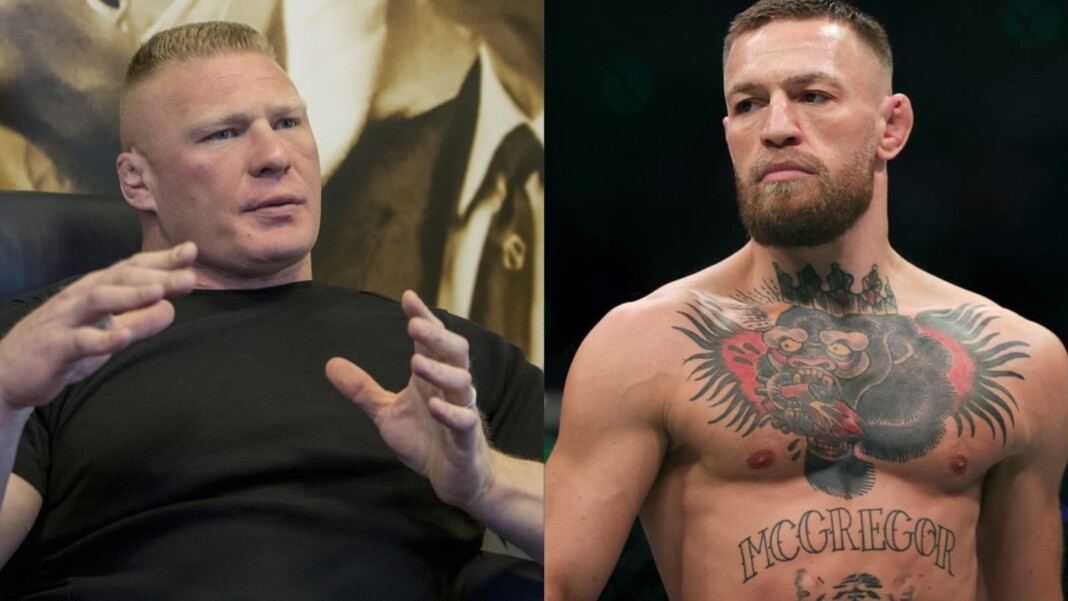 Conor McGregor has never been the friendliest man on the planet. The Irish UFC superstar pissed off a lot of people during his come up and WWE superstar Brock Lesnar was one of them.
In 2016, Conor McGregor made some insulting comments about the WWE organization and the athletes that were present during that time. "The Notorious One" absolutely obliterated pro-wrestling legends like John Cena and the other fighters by calling them "dweebs". Many superstars including the former UFC heavyweight champion, Brock Lesnar were pissed at the Irishman.
In an interview before WWE SummerSlam. Paul Heyman, who is the manager of Brock replied with a tenacious "Who?" when the interviewer mentioned McGregor's name. Brock replied saying, "Listen, I have heard of this cat. What's his name? Conor? He's from Irish? What do you call it? He's from Ireland right and weighs 145 pounds, right? That's what my left leg weighs."
Brock asked if Conor McGregor had the balls to say it to his face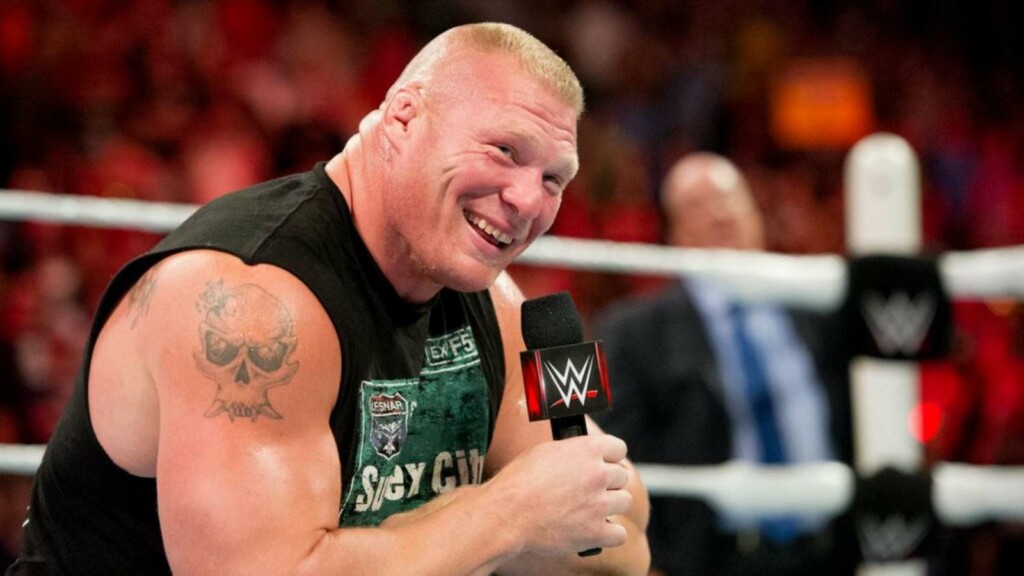 "If Conor McGregor has the balls to stand it in front of me and say what he wants to say, then I myself personally will address the issue. But if Conor wants to say something outside of the box, then I don't give a sh*t what he says," said Brock in the interview.
Brock was a huge superstar in UFC and is still a legend in WWE. Conor received a lot of backlash from the WWE industry after his comments. The MMA fighter went to the extent of saying some of the fighters in WWE were not right in the head.
Also read Conor McGregor reacts to hilarious Belal Muhammad troll on Twitter