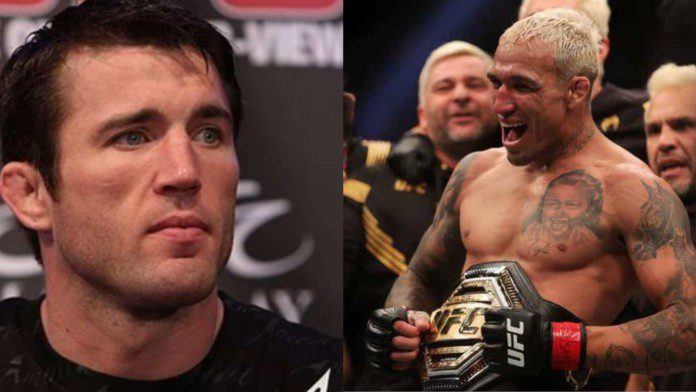 Charles Oliveira, the UFC Lightweight Champion overcame all the odds to defeat the "Uncrowned Champion" Dustin Poirier at Ufc 269, in a way that no one thought Poirier would be defeated in. He shocked the entire MMA world.
Chael Sonnen concurred with Colby Covington's statements about Khabib Nurmagomedov's legacy being in danger after Oliveira defeated Dustin Poirier. 'The Bad Guy' asserted that Oliveira would've presented significant problems to Nurmagomedov if the two had fought.
Sonnen said, "By example, the legacy of Khabib was on trial last night. Khabib left the division, having told the world that he cleaned it out and nobody could compete with him, but there was a guy there. And this isn't a new era. Oliveira was there and they never did cross paths and this wasn't some younger guy. Oliveira was two or three years older than Khabib!"
Watch Chael Sonnen views on Charles Oliveira:
"I can't wait to break his face"- Justin Gaethje makes a statement as he is the next challenge in Charles Oliveira's path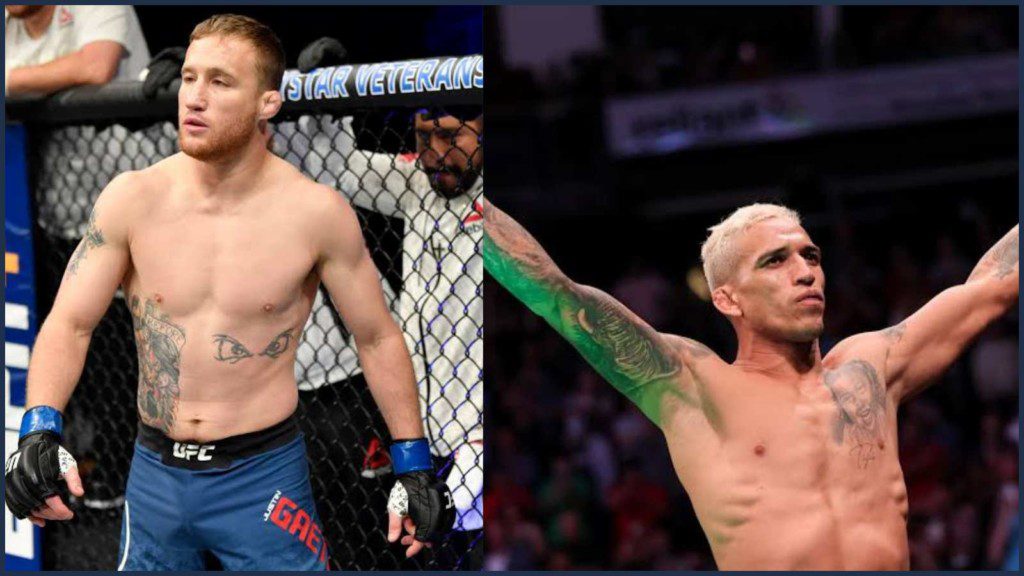 Justin Gaethje has no problem giving credit where credit is due. After branding lightweight champion Oliveira a "quitter" after he seemingly fell apart in the face of adversity on numerous occasions in his career, the No. 1 ranked contender in the division saw a different animal on Saturday night as "Do Bronx" dismantled Poirier to retain his title at UFC 269.
Dana White had previously pegged Gaethje as the next title challenger, so this one isn't a surprise. It's a fresh matchup since they have yet to run into one another — at least not inside the Octagon. Oliveira has continued to silence doubters with his dominance and well-rounded attack, though he was dropped multiple times by Poirier before turning to his jiu-jitsu roots to get the job done. Gaethje is one of the hardest hitters in the division, so it will be interesting to see how this clash of styles plays out in 2022.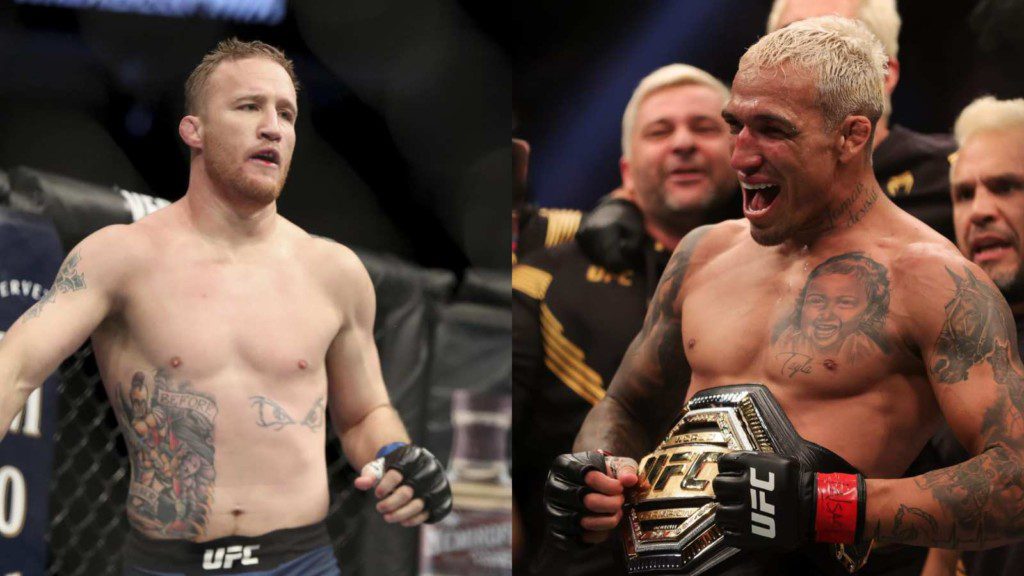 "I absolutely loved it," Gaethje said about the performance on the UFC 269 post-fight show. "I will give no disrespect to Charles. He is now the undisputed champion and I cannot wait to fight him. I don't care where or when."
While Gaethje was genuinely complimentary regarding the impressive submission win, the UFC's human highlight reel also couldn't help but notice a few tendencies from Oliveira during the fight that he absolutely plans to seize upon when they finally clash in the octagon.
Also Read- "He got good matchups"- Colby Covington raises questions about Khabib Nurmagomedov's Legacy after Charles Oliveira's triumph at UFC 269