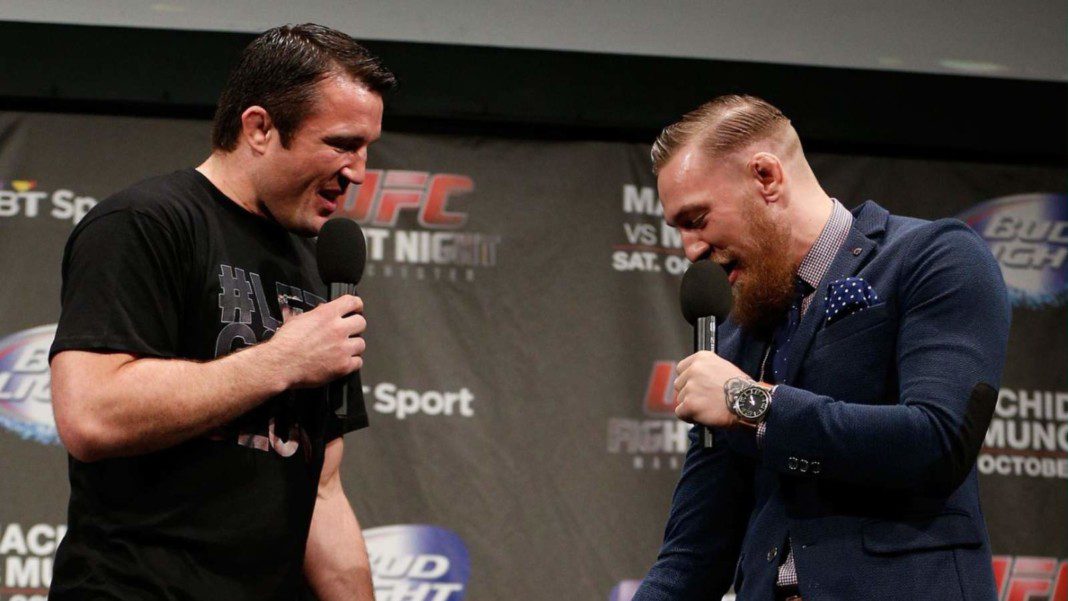 Former UFC fighter Chael Sonnen rips Irish superstar Conor McGregor for his recent video reacting to the Max Holloway vs Yair Rodriguez fight last weekend.
Conor McGregor has been going overboard with his tweets in recent times and this time it was his reaction to the featherweight matchup between his former rival Max Holloway and Yair Rodriguez. The fighter posted a video of him walking back and forth in front of the TV while the camera showed Holloway before the fight began.
Chael Sonnen being the troll he is, said, "Conor is on the verge of being a little rich weirdo." Just to make sure it reached Conor's radar, Chael retweeted ESPN quoting him troll the Irishman on the Chael Sonnen Show with Jorge Sedano. Surely enough, McGregor took the bait and responded. "Says the little broke weirdo hahahahahah," wrote Conor.
Conor McGregor trolls Chael Sonnen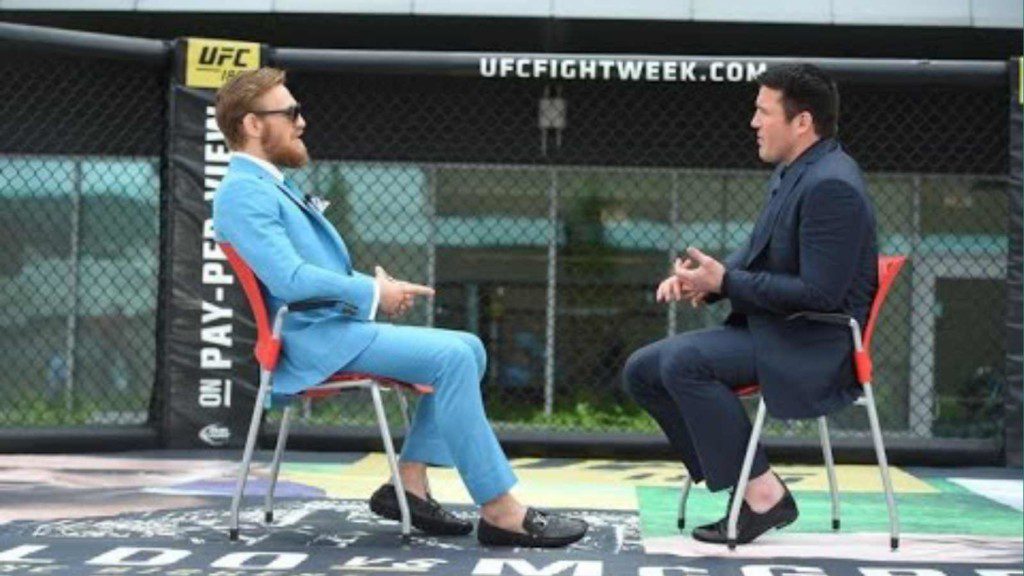 After Conor called the UFC legend broke, Sonnen channeled his inner "gangster" and threatened Conor in the most Chael way possible. "It's not too late to stay off my radar. Just put down the shot-glass of awful bottom-shelf whiskey, turn off your phone, and back outta the big-boy saloon niiice n' sloooow…" wrote Chael insulting the Irishman's whiskey brand, Proper Twelve.
Conor was not holding back and trolled Chael for his YouTube video. "Just set up the tripod, in the corner of your boxroom, and tell your 2 views the promo code for the window sheen," wrote the Irishman.
Sonnen then demanded an apology from the superstar. "Oh; And leave a nice heartfelt apology on the table as you exit," wrote Chael. Conor then went on to post a photo of the two from the past where Conor trolled the UFC legend on stage. "His shoes speak better than him!" Conor quoted himself trash-talking Chael in the year 2013.
Also read: Daniel Cormier reveals shocking list of Top 5 boxers in UFC history