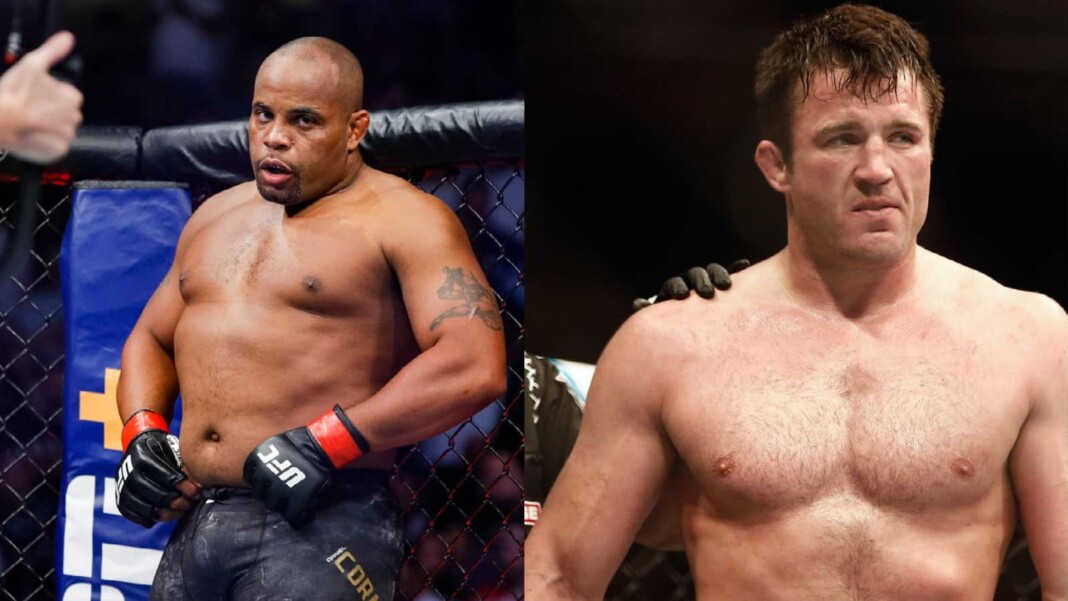 In a rather unforeseen event, perhaps a healthy beef, UFC and amateur wrestling legends Chael Sonnen and Daniel Cormier have gone into a beef with each other over some personal preferences. The Twitter conversation was initiated at 4:45 am IST of October 20, 2021, when Chael Sonnen had something to talk about Daniel Cormier and his ESPNA correspondent Ryan Clark's top 10 list.
As mentioned before, the Twitter war is certainly a healthy, light-hearted one since both the fighters are retired and have nothing to fight with each other for with Cormier being the latter one to retire just last year after closing his rivalry with Stipe Miocic in a trilogy at UFC 252. Chael Sonnen retired in 2019 at Bellator when he lost via TKO to another UFC veteran and former UFC champion in Lyoto Machida.
Here's what Chael Sonnen and Daniel Cormier had to say to each other!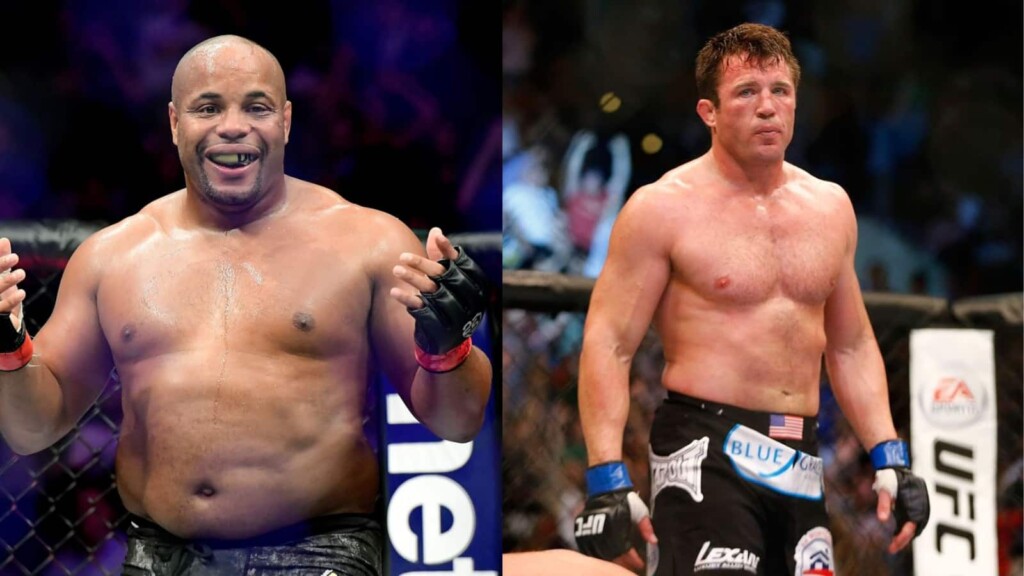 In a video uploaded on Twitter captioned "Hey @dc_mma & @Realrclark25 You absolutely SUCK!", Chael said "I see I didn't make the top 10 list now I gotta tell you it's a little bit surprising. This is the worst MMA top-10 list in history that I haven't been on. But again, it's for being unpopular it's for being hated so I suppose it's a compliment," Sonnen definitely made a rhetorical statement with the last couple of lines.
"Here's the problem," He continues "I don't think you left it on the list because I don't belong on it. I don't even think you left me off the list because you like me. I think you left me off the list because you don't wanna get in the mud with me," says Sonnen. "You don't wanna take the first shot, the 2 of you! Because you learned the golden rule, don't ever get into the mud with the pig, because you all get dirty and the pig likes it!"
Cormier sensed some sarcasm in Chael's tone and therefore tweeted referencing to Chael Sonnen's hilarious gimmick of "undefeated, undisputed." He responded "Chael it would be very difficult to include you unk, you're undefeated, undisputed, the biggest pov draw of all time. Everyone loves uncle Chael."
The respect seems to be maintained between both the former fighters and it seems like there will be no more extended exchange on the silly issues they brought out. It's a good thing both Sonnen and Cormier went good after their retirement, both the guys have their own exclusive shows on ESPN, both of them have a youtube channel that is doing well and Sonnen even owns a promotion called Submission Underground Grappling, the home of all the elite grapplers competing against each other.
Also Read: "He thinks he is like a God" Bruno Silva explains why he admires Robert Whittaker over UFC champ Israel Adesanya