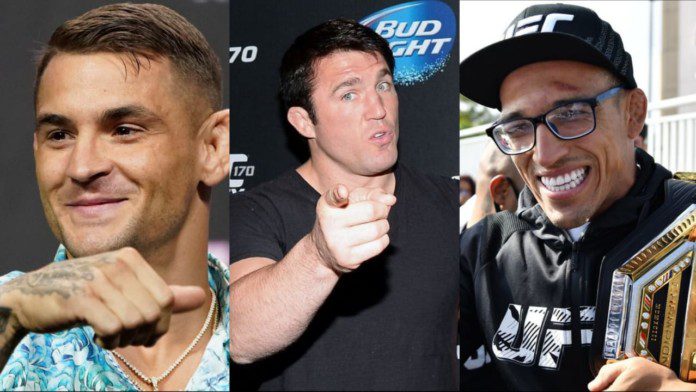 It has been a couple of years since former UFC title challenger and Bellator MMA Grand Prix quarter-finalist Chael Sonnen has retired. Since then, Sonnen has been making big moves with mass attention gathered around him by the fans. With close to a million subscribers, Sonnen's Youtube channel has some amazing videos on fight promotion and various other things associated with MMA. Besides that, he's doing a massive job having his own show at ESPN-MMA.
Recently, Sonnen gave his take on the possible aftermath of the UFC 269 main event which will take place on December 11, 2021, in Las Vegas. The main event comprises UFC lightweight champion, Charles Oliveira, defending his title for the first time against the challenger Dustin Poirier who made headlines throughout 2021 with his back-to-back wins over Conor McGregor.
UFC Legend Chael Sonnen gives his take on Dustin Poirier moving up to 170 lbs after UFC 269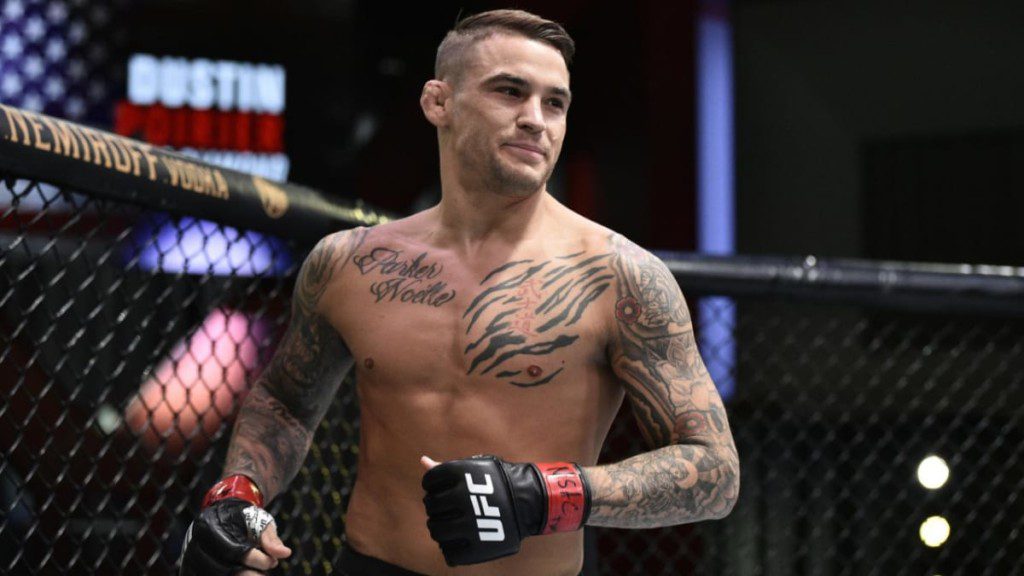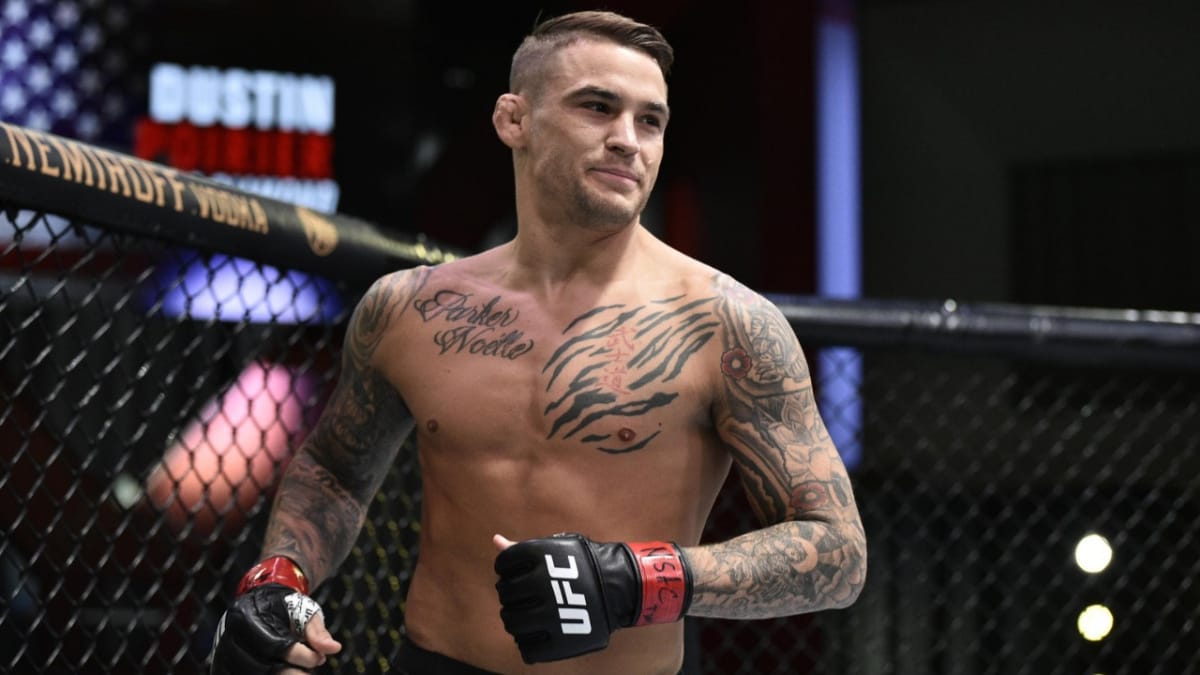 In one of the two featured videos of the story, Chael Sonnen first talks of Dustin Poirier thinking of moving up to welterweight only if he wins the lightweight title at UFC 269, this is what "The Bad Guy" from West Linn, Oregon had to say.
"If he [Poirier] does beat Oliveira, he leaves the division and doesn't defend the strap these are Dustin's words, not mine. But what happens then? And I personally love this, guys… I love when a guy thinks he can get some hardware, a guy thinks he can get some trophies, I like the interim belt contrary to popular belief, I like the double champ business, I like Henry [Cejudo] talking about [being] the triple champ. For me that matters how much you can spread it around, how many belts you can win."
Sonnen followed talking about that this can bring in a possibility of a welterweight bout and a fourth fight between Poirier and his arch-rival Conor McGregor. "That [moving up a weight class] is the greatest path to lead to Conor McGregor, if Dustin pops up to 170 there's nothing on the line to defend, then he's just one of the guys trying to prove himself that he would take on anybody and that would include Conor McGregor, okay great!"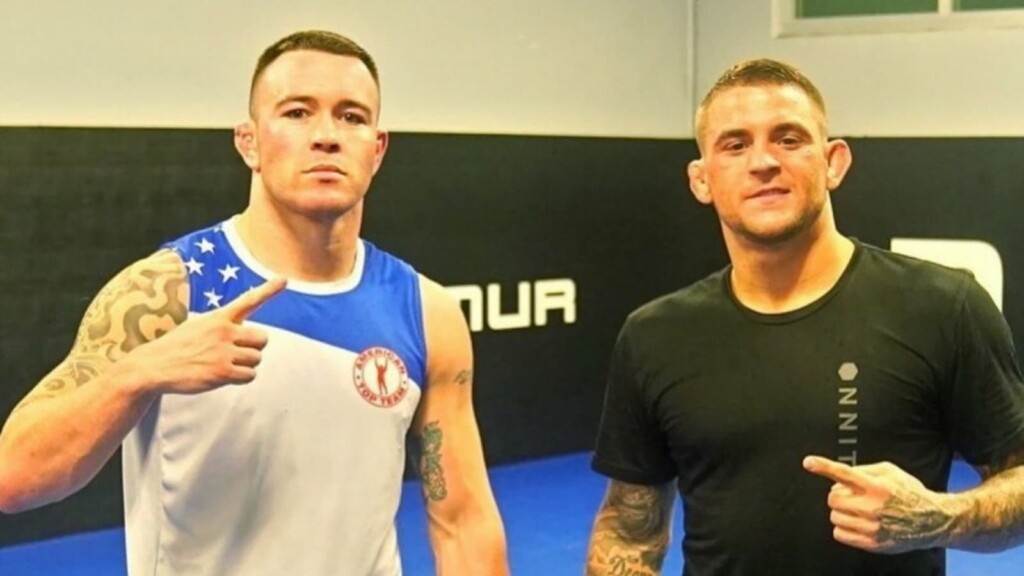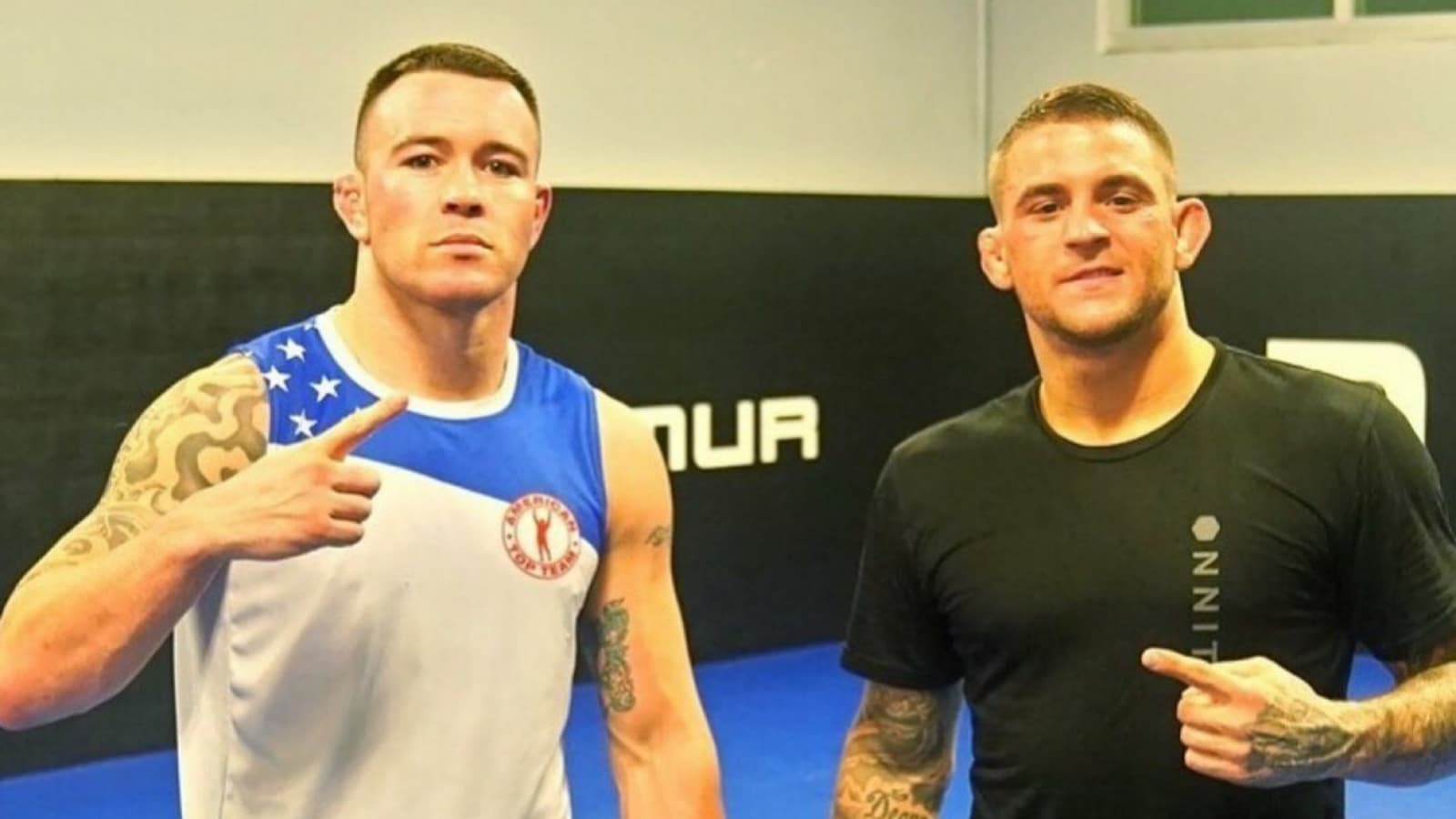 "But Dustin Poirier Colby Covington got some heat! They got heat so hot it would melt my microphones in here," Sonnen continued referring to the bad blood Poirier and two-time welterweight title challenger Colby Covington had after Covington left the American Top Team. Covington has nothing but to say nasty things about his former teammate every time he talks about Poirier in an interview. However, Sonnen isn't sure if Poirier will run right into a title fight with reigning champion Kamaru Usman now. For him, it's the fans' decision at the end.
What if Charles Oliveira loses? Here's what Chael Sonnen suggests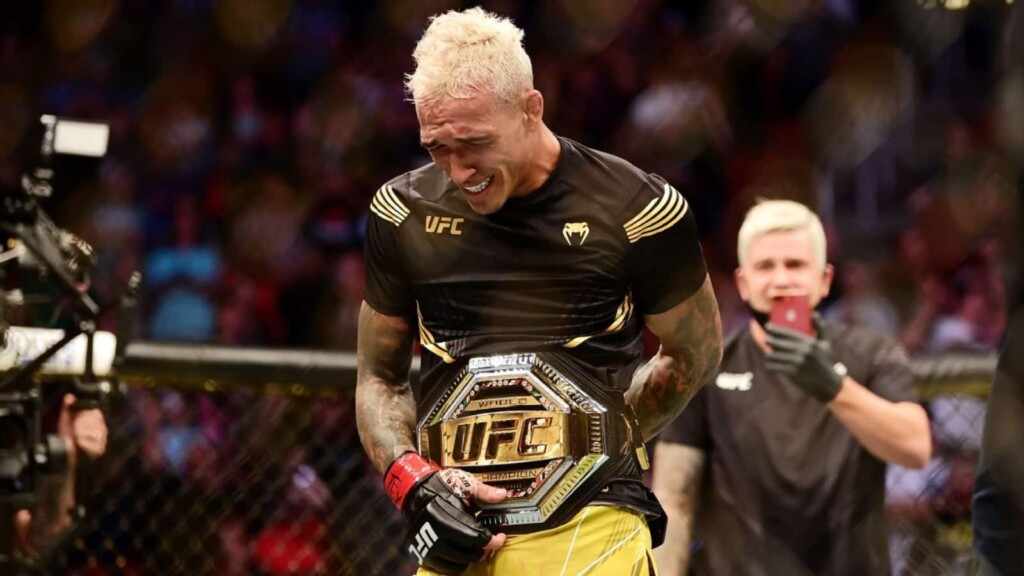 In another one of his videos out of his aforementioned Youtube Channel, here's what Chael Sonnen said about what if Poirier beats the reigning UFC Lightweight Champion Charles Oliveira and leaves the division. "If that belt is vacant, and Oliveira proves that he can beat everybody on the division except for the guy that moved up, what does it do to Oliveira?" emphasises Sonnen.
"Does he [Oliveira] becomes the automatic number one contender? Does he have to become the number one contender? Or does he have to go to other guys? Do a superfight with Conor?" Sonnen continues asking more questions.
After going through the course of the division where he talked briefly about Justin Gaethje, Islam Makhachev, Michael Chandler and even UFC President Dana White's frustrating relationship with vacant belt situations, Sonnen comes to Oliveira back. "If Poirier goes up as a champion we have a by-product of a weight class which is left vacated and there's very clear answer who the next best guy is which is [Charles] Oliveira… but if he loses, should he fight for the vacant title in his next fight? The answer is probably no," said Sonnen.
But this was almost tested in Justin Gaethje's shoes [when he was the interim champ but lost to Khabib Nurmagomedov and the title was left vacated] and Dana almost liked the idea [it didn't happen due to Gaethje's year-long layoff]. I submit to you if Dustin, leaves, Oliveira returning is the place we start, [about the lightweight division" concluded Sonnen.
Also Read: "Go f**k yourself," Michael Bisping on cheaters who use PEDs; surprised at Jake Paul's refusal for drug-testing