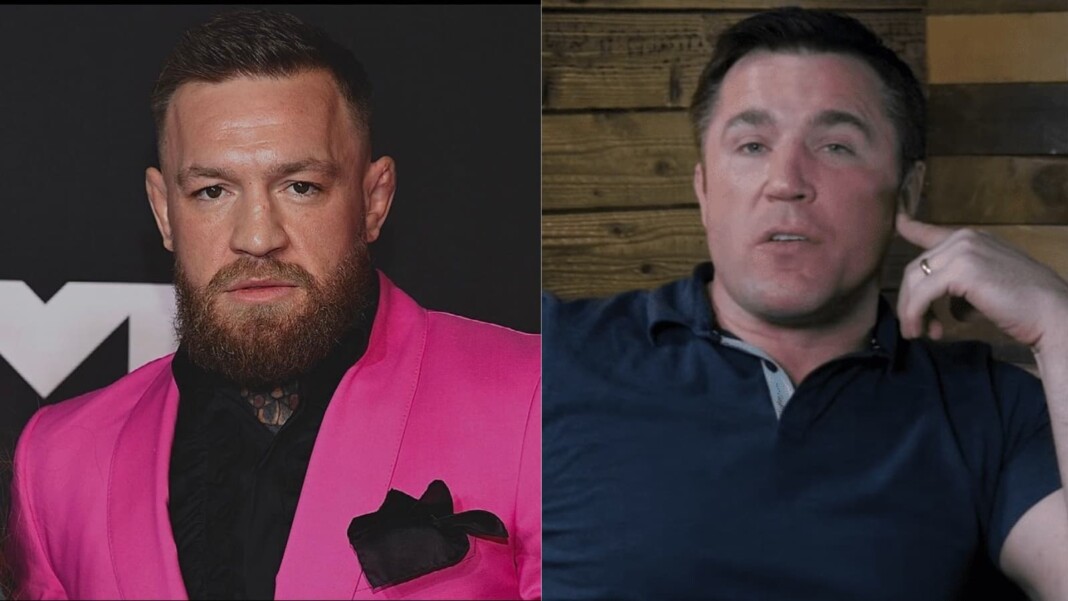 Conor McGregor is still recovering from a devastating leg injury he sustained at the main event of UFC 264 against Dustin Poirier.
Conor is out from action but he has been making headlines for all the bad reasons ever since, first he called out Dustin's wife for trying to get in his dm's, then he threatened his daughter, and how he got involved in an altercation with the rapper Machine Gun Kelly at MTV Video Music Awards.
People despised Conor for his actions, and the former UFC light-heavyweight contender Chael Sonnen is seriously worried for him, in his latest YouTube video, he said, "Here's what I don't want for Conor. As a Conor defender openly, I don't want him to be a little, rich, weird guy. He's hedging dangerously close to being that. It's a very fine line. The fact that he was there is not great. If you're ever at a show where MGK is recognised for doing a good job, you're at a weird show."
"What self-respecting man asks Machine Gun Kelly for a picture," Michael Bisping is embarrassed by Conor McGregor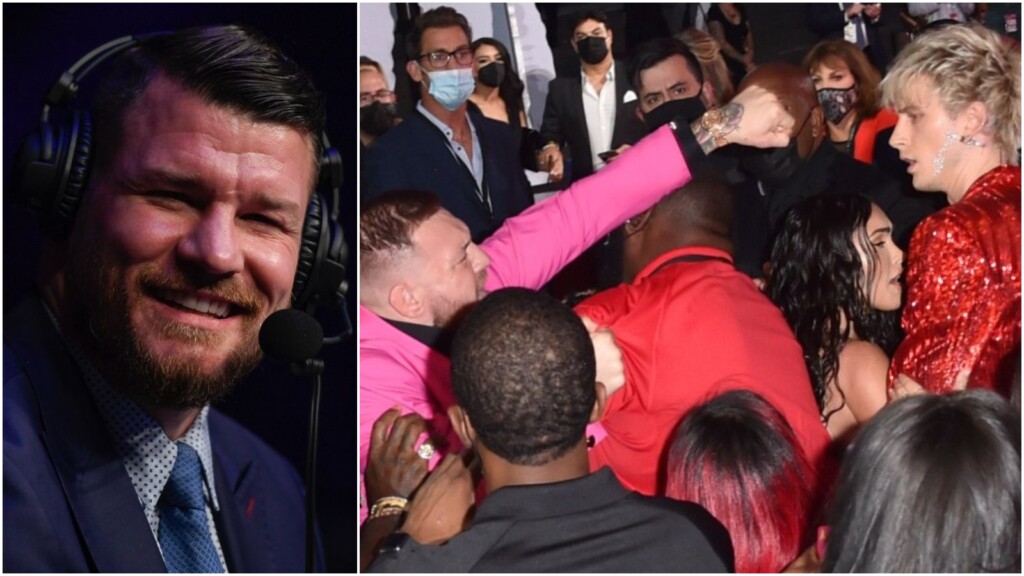 Nobody knows the real reason why the beef between Conor and MGK started, some of the eyewitnesses claimed Conor walked up to MGK and asked for a selfie, Kelly denied his request and shoved Conor which caused outrage from the former champ.
Michael Bisping thought the whole incident was incredibly stupid, and how could anyone ask MGK for a picture, he said, "The eyewitness account that I read said that he went up to Machine Gun Kelly, I feel like an idiot even saying that sentence… He went up and said (In Conor's accent), 'Hey Machine Gun Kelly, how are you there? Hey, how about you there Machine Gun Kelly.'"
Bisping continued, "So he went up and tried to get a picture apparently and his security, Kelly's security kind of shoved him away. And that's when Conor sh*t the bed. Who in the right mind, what self-respecting man asks Machine Gun Kelly for a picture? That's what I wanna know." 
Also read – "I feel like I could kick right now," Conor McGregor provides an update on his leg injury