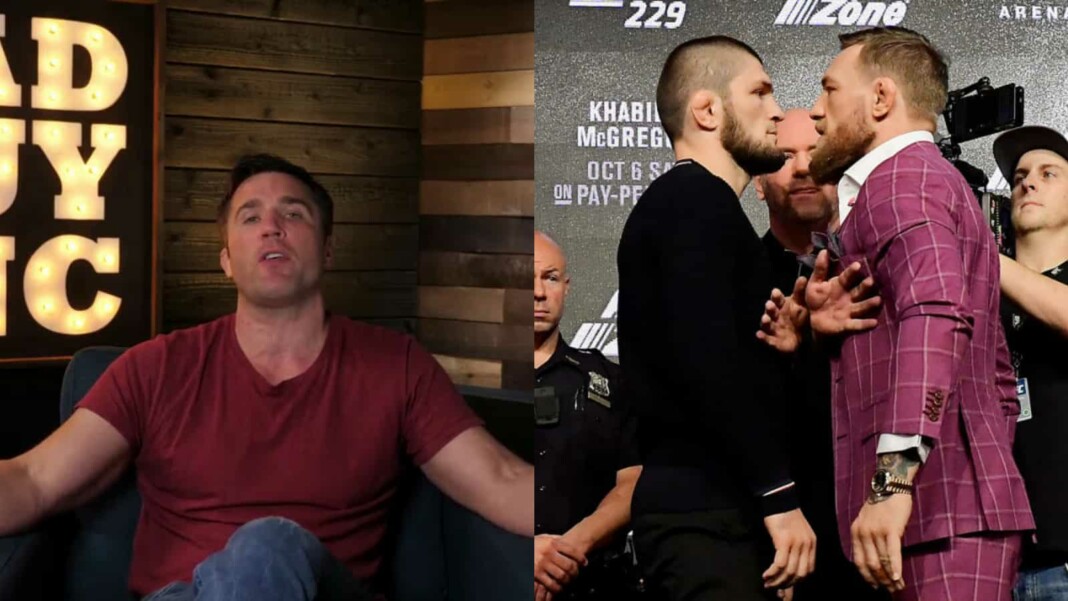 Khabib choked out Conor at the main event of UFC 229 and Conor has been asking for that rematch ever since. Now that Khabib is retired this match can't really happen but the constant exchange of words between these two is still going on.
Conor got involved in a verbal altercation with Khabib's manager Ali Abdelaziz over Twitter, and Khabib called out Conor with an Instagram story. A bunch of Dagestani men beats up a Russian fellow, who allegedly stood up for a woman. The Russian guy was awarded a medal of honor, and Khabib posted a picture of Conor that translated to. "A bunch of Dagestanis beat me too, Where's my medal?"
Conor replied to this story, with a Tweet of his own, he wrote, "Bastrykin! Where is Khabib's "shit in his pants medal"? He need this for shit his pants 10 rows back." He posted a photo of Khabib from the infamous bus incident that took place before UFC 229.
"Khabib's still young enough so he could still do it," Chael Sonnen claims Khabib Nurmagomedov can fight Conor McGregor if he wants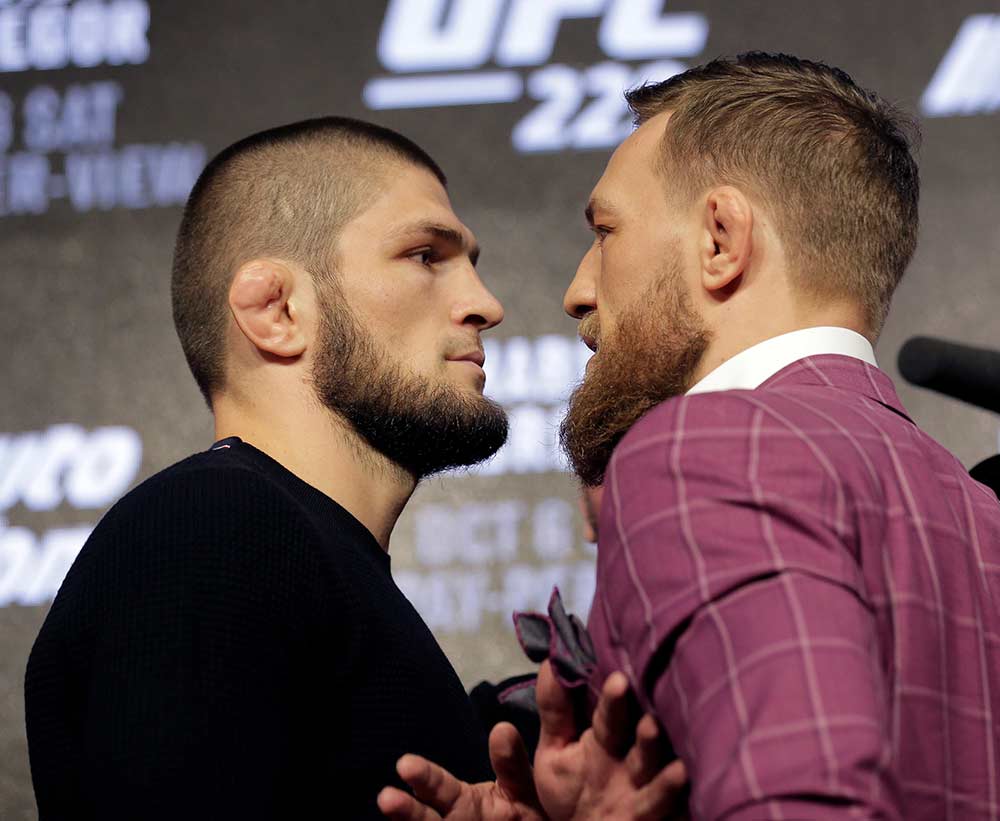 Chael Sonnen finds this constant back-and-forth between these two pointless, here's what he had to say about it. "Conor McGregor last night went after Khabib via Twitter. He deleted it, which was strange. I don't like the delete business… You have one athlete who is retired. You have another athlete who is broken in half. What's the difference to that or Joe Frazier wanting to push and watch Muhammad Ali burn to death? Age? Khabib's only been retired for a year. Khabib's still young enough so he could still do it."
He added, "Conor McGregor's broken in half, he can't get licensed. He's not even in training. He hasn't won a fight in a period of time. But someday he could. I mean is that what Joe Frazier was hoping for – the Parkinson's going away and Triller was going to form and these two guys were going to get in there one more time. I don't think any of us believe that… That's weird. Do we agree?"
Also read – "When you die I celebrate," Conor McGregor has some spiteful words for Ali Abdelaziz