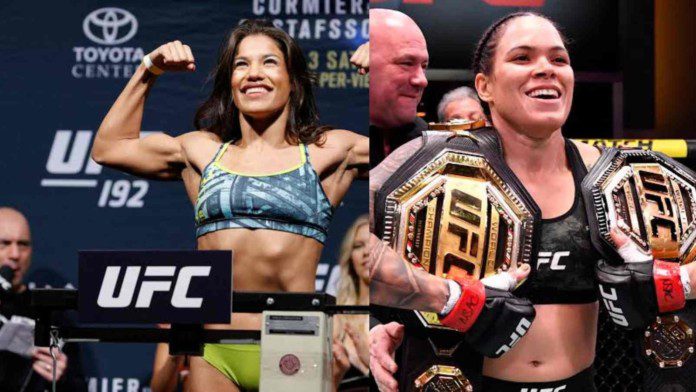 The co-main fight of UFC 269, Amanda Nunes vs Julianna Pena is gathering lots of clout and both types of feedback, good and bad. Amanda will try her best to retain her title while Julianna challenges her for it.
A lot of people think that Julianna Pena will eat dirt in the fight and Nunes will totally kick her a**. The train of thought might be justified, considering the history of Amanda. Carrying an impressive track record of 21-4-0, Nunes is a menace in the octagon. Unrelenting and a total powerhouse, Nunes has the 'IT' factor in her that makes her virtually undefeatable.
Julianna Pena on the other hand would look to win the title of UFC women's bantamweight division. Nunes is the two-time world champion in the bantamweight division and would like to defend the title against Pena.
Amanda 'The Lioness' Nunes has always received praises from her peers, her superiors, and her fans, all of which contribute towards her fearsome reputation. But a formidable foe stands in front of her in the form of Julianna Pena and she should not take her lightly.
Chael Sonnen thinks that Julianna Pena is underrated and she would do well against Amanda Nunes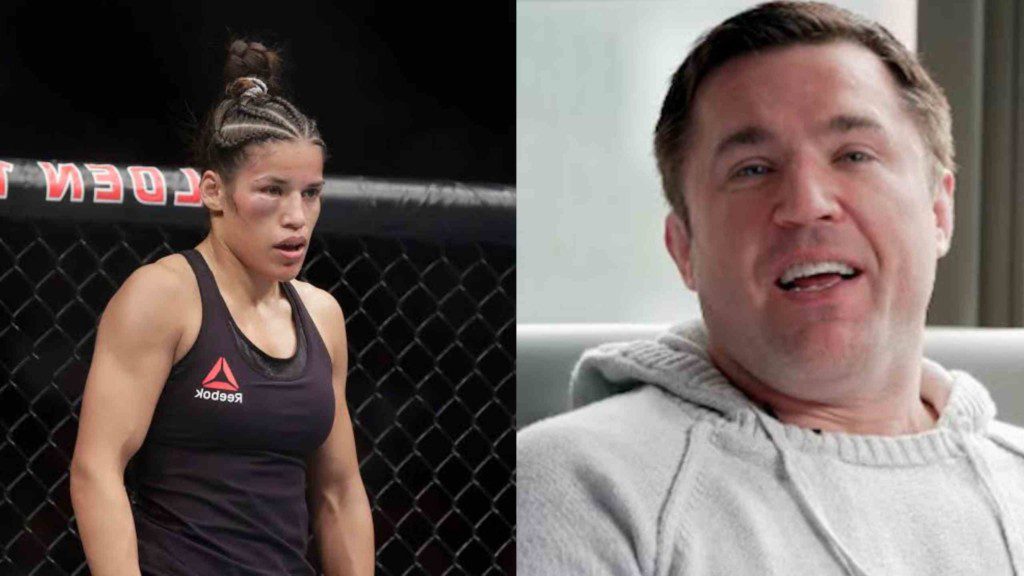 In his talk show, Beyond the Fight, Chael Sonnen spoke up supporting Pena by saying, "Nunes is getting ready for the most likely upset of her entire career and I feel like you guys are not seeing it. I'm not predicting for you that Pena is going to beat Amanda Nunes, I am submitting for you that Pena is the most likely opponent of anyone Nunes has faced to get the jump on her. This is a stylistic disaster for Amanda."
He also stated, "To get a win over Amanda, if you make it five rounds, you have won. A moral victory, but you have done something that no one else could and nobody thought you were going to do. If you lose this thing [fight] 4-1, they will put you on SportsCenter. If it goes 3-2, they are going to talk about re-matching you. So, there's a lot of victories aside from taking the belt off her waist. That's how well respected Amanda is and I'm telling you right now that Pena is the biggest threat that Amanda has ever had."
Who is gonna win, no one knows, but the result would either be ' The undefeated reign of the Queen' or 'One of the biggest upsets in UFC'.
Watch Chael Sonnen speak his opinion about Pena vs Nunes-
Also read- "She can get away with murder," Julianna Pena believes Nunes needs to be punished for her fight inactivity in bantamweight division