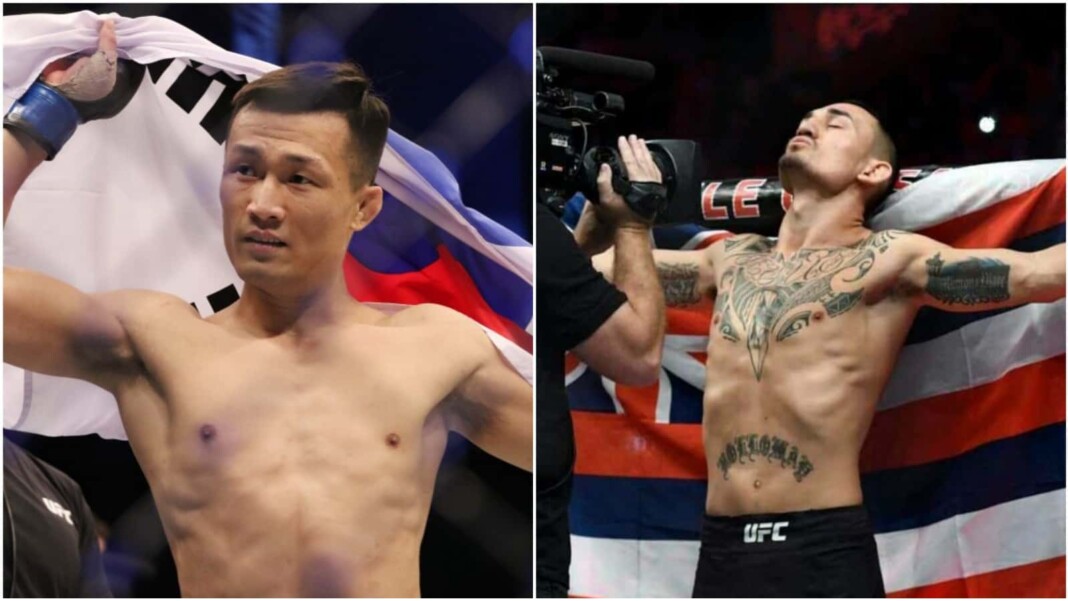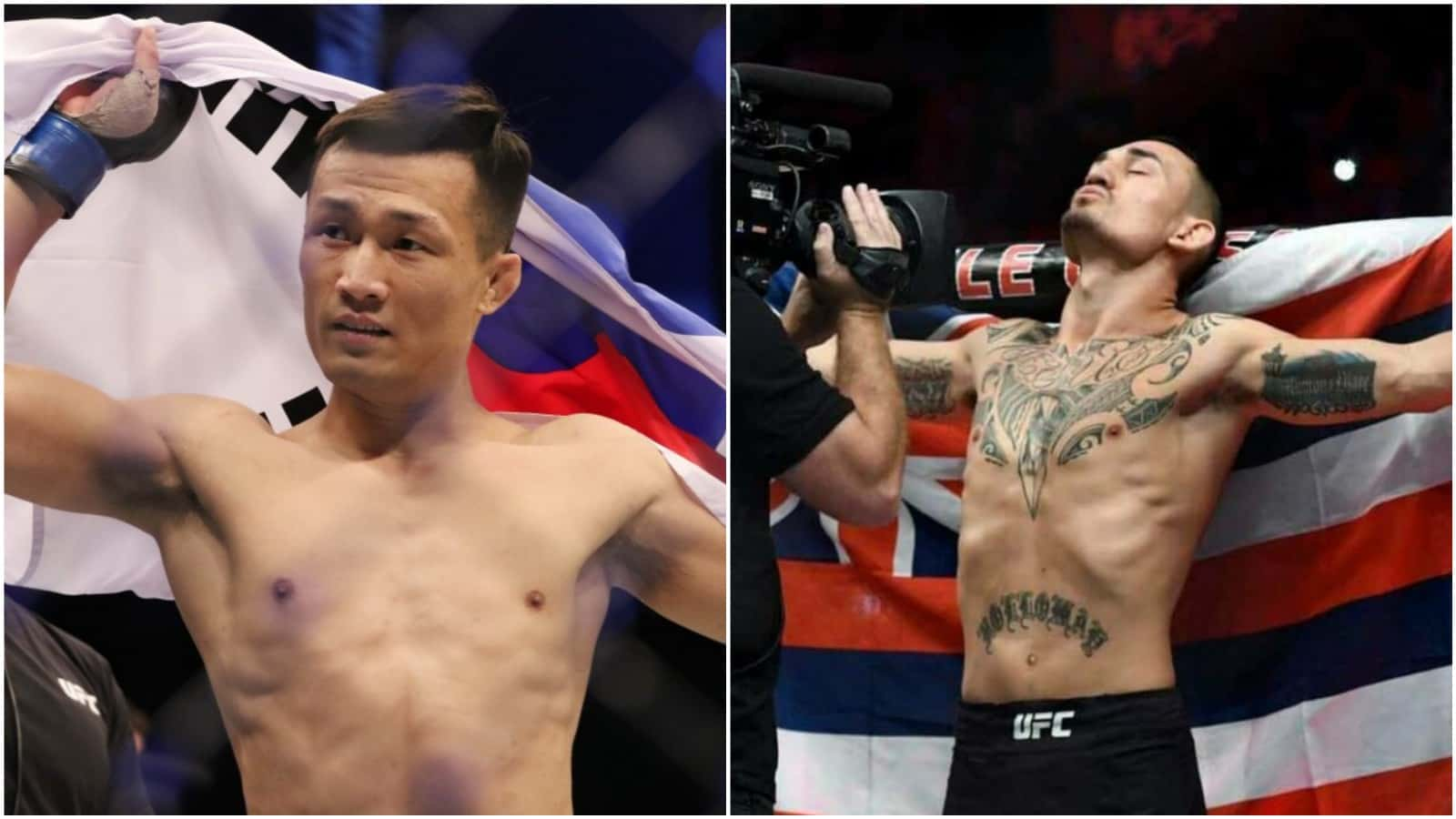 The former UFC title contender, Chan Sung Jung aka 'The Korean Zombie' registered a spectacular win against the number 9th ranked Featherweight fighter, Dan Ige in the main event of UFC Vegas 29.
Dan Ige failed to score a win against the crafty veteran and Jung outlasted in all aspects of the fight. Whether it is striking, grappling, or wrestling, Chan Sung Jung showed excellent skills in the entire department.
After his win at the UFC Vegas 29, post-fight press conference, Korean Zombie called out the former Featherweight champion, Max Holloway, and criticized Holloway's punching power.
He says, "Max, he doesn't have punching power, but I have punching power, I can beat him." Holloway was booked to face Yair Rodriguez in July but he pulled out his name due to an injury.
Korean Zombie insisted that if Rodriguez finds another opponent and Holloway recovered from his injury, he wants to face him for the number one contender match.
Chan Sung Jung added, "This fight really gave me the confidence that I can mix it up and I can be the world champion, definitely I want a title shot first.  If I can't get a title shot then I'm willing to fight Max, but I respect Yair and don't want to do the way of kind of jumping between those two when they were already set to fight."
Chan Sung Jung is happy for his dominant win even he didn't finish Dan Ige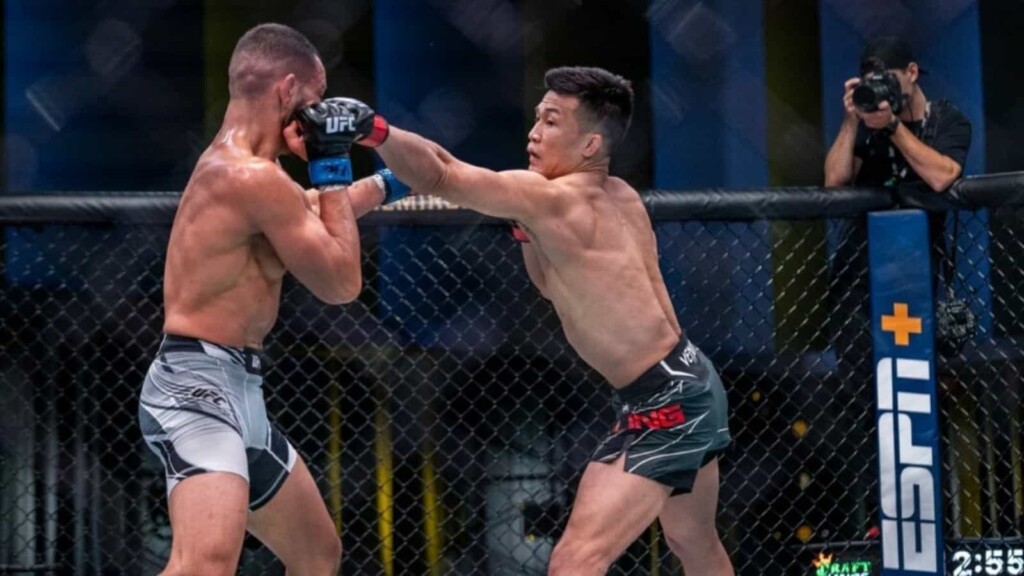 This was the first time Chan Sung Jung needed a judge's decision to win a fight in his UFC career. Although he wanted to finish Dan Ige but he is happy that he scored a dominant win against Ige.
Korean Zombie added, "As I move up the ranks, it's getting harder and harder to get the KO or a decision, and I apologize for that, I'm happy with my performance, it's just I'm realizing it's getting harder and harder as I climb that ladder."
After losing the UFC Featherweight title shot to Brain Ortega in his last fight, this win will definitely help 'The Korean Zombie' to stay in title contention.
Also Read: UFC Vegas 29: Chan Sung Jung def Dan Ige via UD and shows excellent craftmanship.