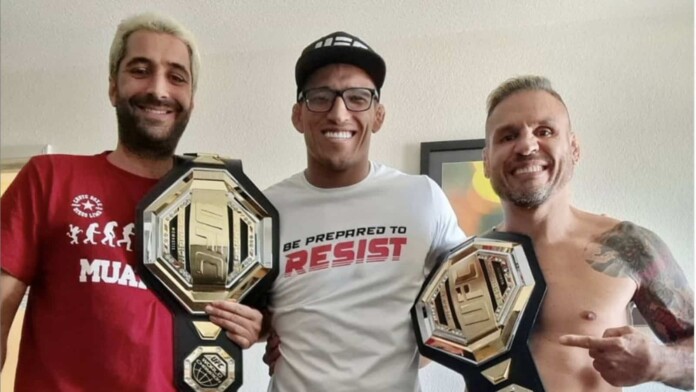 UFC Lightweight champion Charles Oliveira surprised his coach and manager, Diego Lima and Jorge Patino with their own UFC lightweight belts last week. This act of kindness was very much appreciated by the coaches and also fans over the world.
Charles Oliveira became the UFC's 11th Lightweight champion of the world after beating Michael Chandler at UFC 262 via knockout in the second round. The fight went down in Houston, Texas. Do Bronx was always very grateful for his people around him and this time he wanted to reciprocate the love and hard work his team put in by buying them belts of their own. Oliveira's coach posted on Instagram how much it meant to him.
Oliveira has already hinted this after he became the world champion. He spoke to MMA Fighting and told them that he wanted gift his team for sticking by him through thick and thin. "The day after I fought and won, I contacted Lilian and said I wanted to buy it for them because they are also part of it," Oliveira told MMA Fighting. "They are world champions just like me. They deserve it."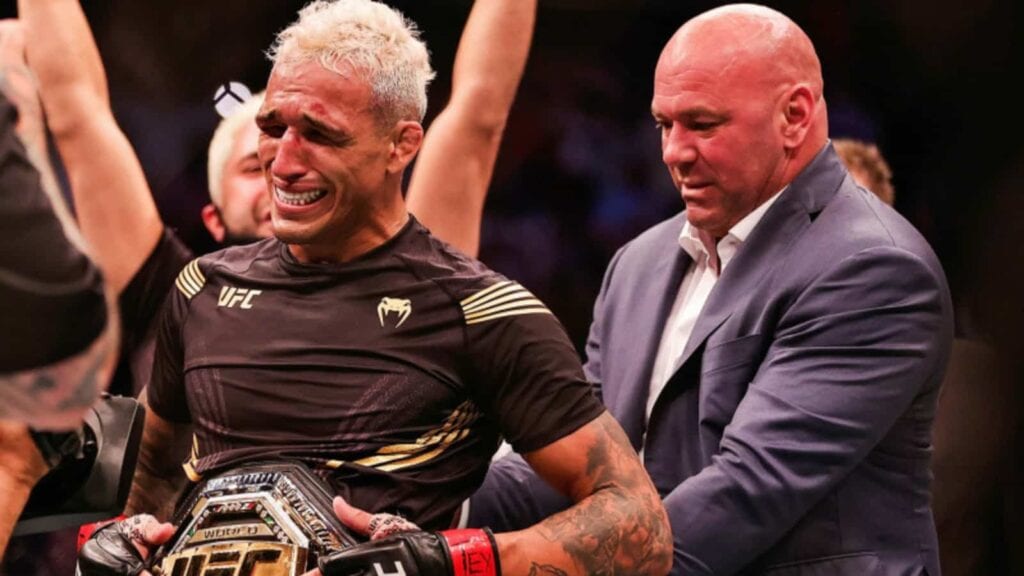 Diego Lima expresses his heartfelt thank you to Charles Oliveira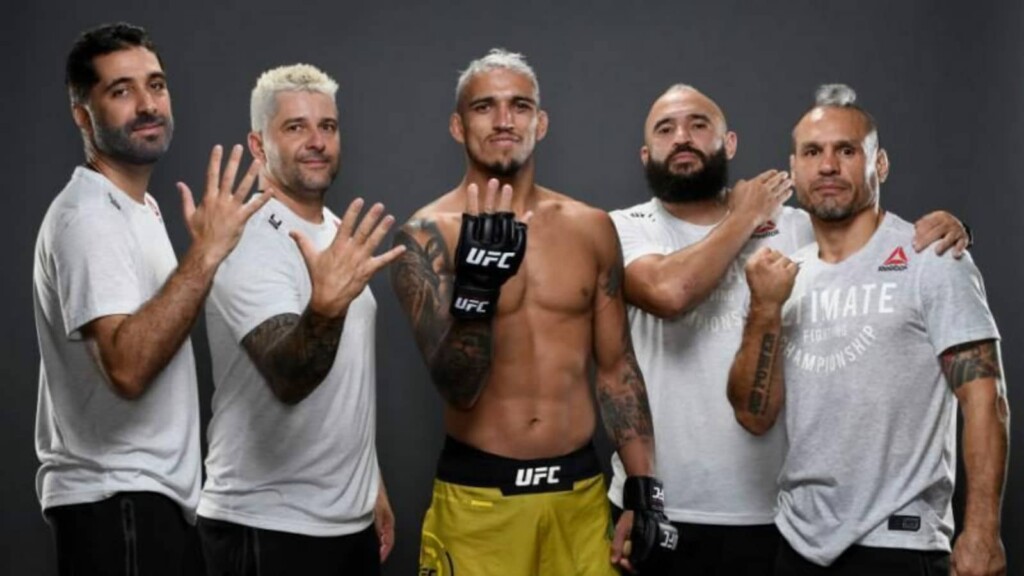 After Charles Oliveira gave his coach and manager their belts, Diego Lima, the coach wrote on Instagram how that moment happened. "Speechless once again, we're here in Las Vegas, at the UFC, still elated from so many good things and so many blessings, and suddenly Charles comes out of the room and comes back with some boxes, and me and Jorge Patino without understanding anything.
He enters the room and leaves with two belts, one for each of us, and says: 'You are also world champion and this belt also has to be in your house. Imagine my face and that of the monkey when receiving this surprise and to hear this, once again we ended up crying and once again with joy, thank you, Charles, you are out of the ordinary, a true example, I am your fan and I am very proud to walk by your side," wrote Diego Lima on Charles Oliveira.
Also read: Francis Ngannou Net worth, Career, Income, Personal life, massive earnings, and more