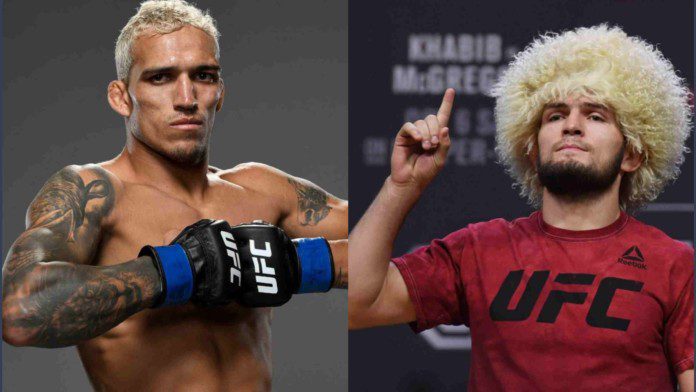 Charles Oliveira will defend his lightweight title for the first time against the former interim lightweight champion, Dustin Poirier at the main event of UFC 269. Oliveira has earned his way to the title, and he has defeated almost every top-ranked fighter in the division.
Oliveira's first title defense is against one of the best guys in the division, and he isn't planning on letting his title go anytime soon. Most people expect Dustin to come of this fight victorious, and if his last two bouts against Conor McGregor have been any indication, it could be a tough night for the champion.
Oliveira is used to being the underdog, and he is pretty much okay with it. In his recent interview with The Schmo, he expressed his views on being underestimated by everyone, he said, "I don't really care about this talk, people can think of whatever they want. Every time someone tells me I'm going to lose, I go there and prove that they are wrong and I get the W."
Even the former lightweight champion and MMA G.O.A.T Khabib Nurmagomedov claimed Dustin will come out of this fight victorious, Oliveira said he doesn't care what he thinks, he said, "To be honest, I don't care what Khabib says, he can say whatever he wants he retired now, so I don't really care about what he has to say."
Charles Oliveira isn't thinking about Justin Gaethje, he is focused on Dustin Poirier right now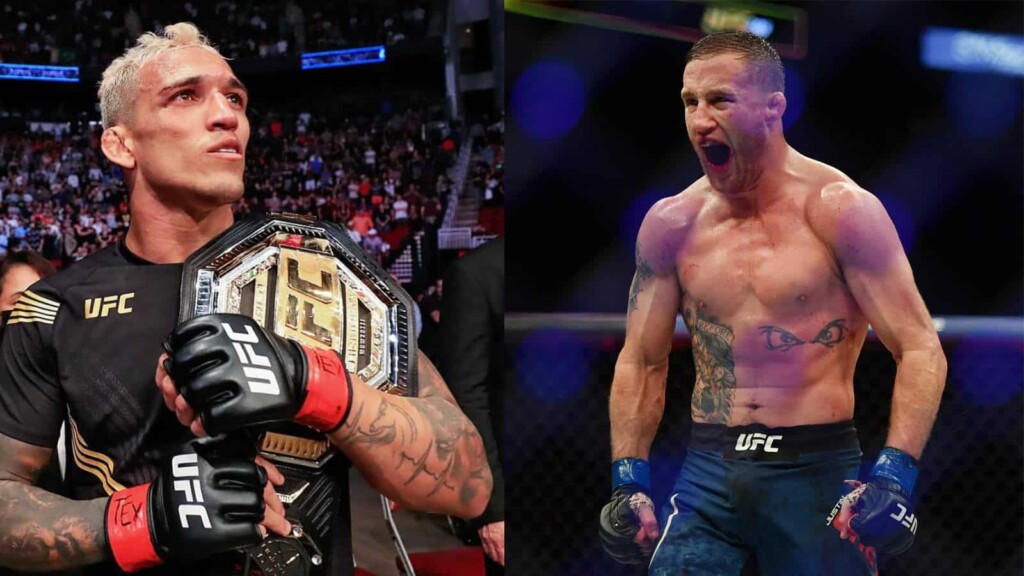 Schmo asked Oliveira what are his views on the next title challenger, Justin Gaethje. Gaethje is attending the live event of UFC 269, and The Schmo asked him what would he do if Gaethje steps inside the octagon, and faced Oliveira head-on? Oliveira said, "My focus right now is Dustin Poirier, if Justin Gaethje gets inside, whatever I don't care, I'm going to fight Dustin Poirier.
This is the most important fight for both Oliveira and Poirier's career, Poirier claimed it was his destiny to become the UFC champion, and he will fulfill his dream of becoming the UFC champion at UFC 269. With a line of hungry contenders stacked up in the division, Oliveira needs to be more than prepared for keeping his belt in Brazil.
Also read – "Dustin Poirier has just been more bulletproof"- Henry Cejudo rallies behind The Diamond over Charles Oliveira