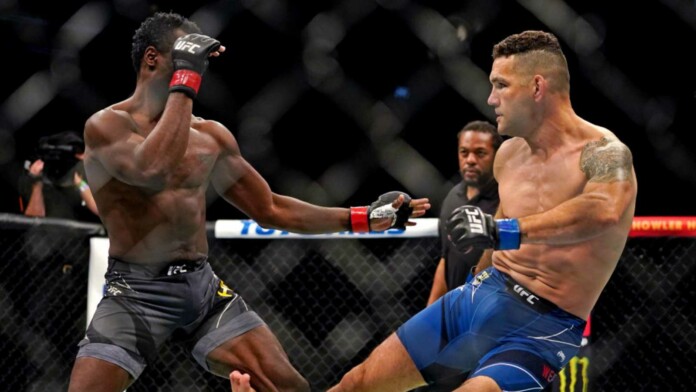 Chris Weidman is surprisingly doing well in recovery after what people thought would be a career-ending injury. Chris has been showing progress in his recovery and is already back on his feet after breaking his leg in a gruesome way.
Chris Weidman took on Uriah Hall at UFC 261, the first UFC event in front of a full capacity audience in Jacksonville, Florida. The former champion put the whole world in shock after he broke his leg aiming a kick at Uriah Hall. Uriah was declared the winner by TKO after that injury. The 36-year-old fighter is in rehabilitation and currently undergoing physical therapy for his compound fracture.
Yesterday, Chris Weidman premiered a video that spoke about his injury on his YouTube channel. Weidman gave an update about his injury and spoke about his progress but ended up getting really emotional worrying about his future in the sport. "I don't know what's going to happen," Weidman said with tears in his eyes. "My foot is still numb. Hoping that comes back and I can move it the way I moved it before the fight. I've had 23 surgeries in my life but there's nothing that's stopped me but am I going to have the motivation and the passion to push through this long process again? It's kind of scary. I don't know."
Chris Weidman talks the hardest part of retiring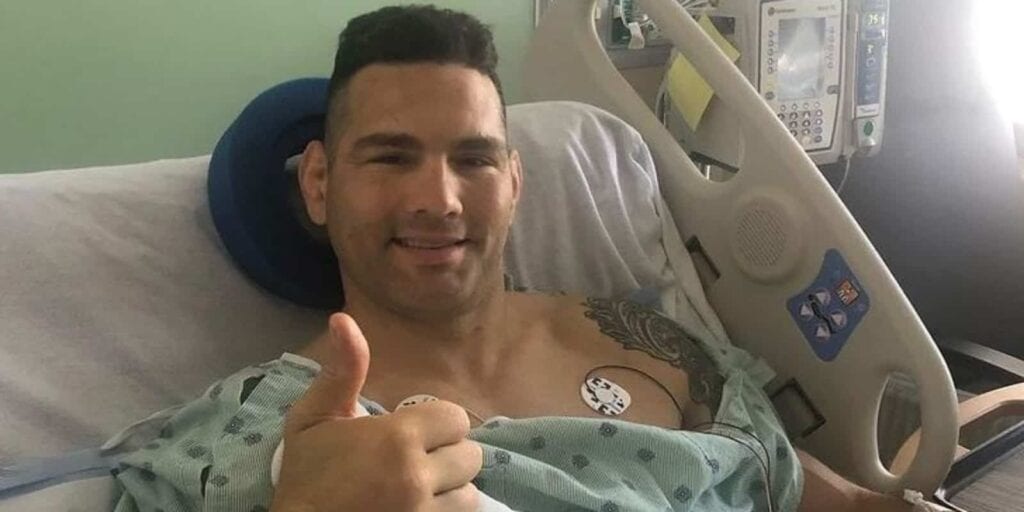 "I just don't want this to be the end," Weidman said. "I feel like I have more in me so I just need this to be a short-lived thing that I'm able to look back on as part of my story. If I had to retire, I'd be broken with that but not being able to wrestle around with my boys and show them how good I am at certain things and be able to instill that in them. That's the hardest."
But the thing to be hopeful about is that Chris Weidman has started walking on a zero-gravity treadmill as a part of his therapy session. He even posted the video online. That certainly gives hope that Weidman could be back into the sport in some form or the other. Weidman is currently hopeful that he will be back to fighting one day.
Also read: Which fighter holds the throne for most knockouts in UFC history?