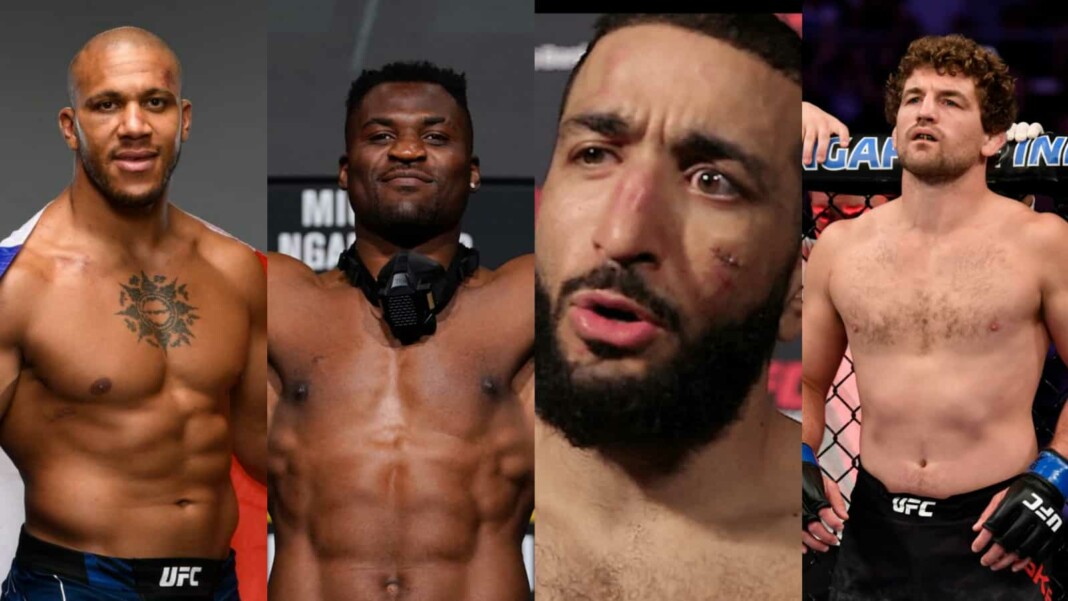 Francis Ngannou achieved his lifelong dream of becoming the UFC champion when he defeated Stipe Miocic and grabbed the heavyweight gold, and now after just three months in his reign UFC have decided to introduce a interim heavyweight belt.
UFC President Dana White on Monday announced that a fight between two top contenders Derrick Lewis and Gane will take place at UFC 265 on August 7 for the interim heavyweight belt in Lewis' hometown of Houston.
Originally Ngannou was supposed to face Lewis for the heavyweight title but he said that he only wants to fight Jon Jones and needs some time before he comes back in the octagon again, the former light heavyweight champion Jones is not at all looking to rush his heavyweight debut and is going to take all the time he can.
So now we will get this amazing match between two of the best heavyweights on this planet, the entire MMA community seemed disappointed and shocked by this announcement and here are some of the best reactions.
Francis Ngannou and Ciryl Gane had completely opposite reactions to this news
Ciryl Gane was feeling blessed, and he posted this.
The heavyweight champion Francis Ngannou seemed shocked by this announcement, and he posted this.
Ngannou also replied to Ariel Helwani's comment who condemned UFC's decision to introduce the interim belt.
Belal Muhammad was also shocked by this decision and he posted this.
Ben Askren thinks the interim belt makes no sense and he wrote,
Derek Brunson seemed happy for Gane, and he wrote.
Also read: Breaking: Ciryl Gane set to face Derrick Lewis for the interim heavyweight title