Conor McGregor is currently recovering from a devastating leg injury that he sustained during his third fight against Dustin Poirier. Conor snapped his leg in half, and he had to undergo surgery, and now he is doing much better. This all happened in July of this year, and Conor has been teasing his return ever since.
He called out Dustin for a fight, even threatened his family in the process. He got involved in a verbal war with Nate Diaz and agreed for a trilogy match against him, even teased a welterweight return with his bulked one physique. Recently, he called out the lightweight champion, Charles Oliveira for a title shot, and Oliveira agreed to do so.
Conor's coach John Kavanagh was recently interviewed by MMA Junkie, and they asked him to provide an update on Conor's recovery, he replied, "He has shown that type of spirit that no matter what, he has his wins, he has his losses but he's never going to quit. He only picks himself back up again and goes back in and that's what really for me life is all about. We're all gonna have failures we're going to have setbacks."
"It's not about money it's the love of the sport," John Kavanagh reveals what motivates Conor McGregor to get out of his bed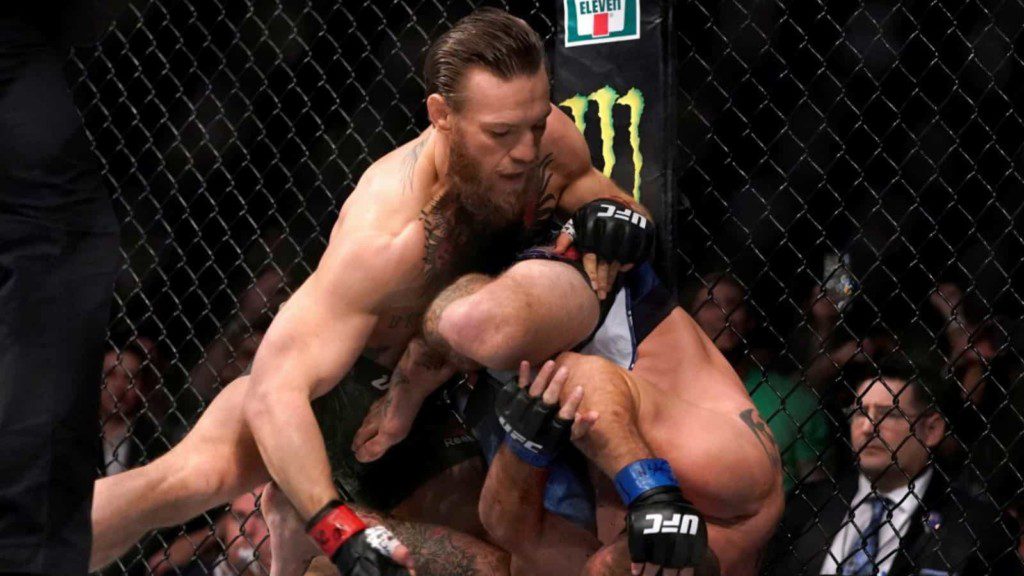 Conor McGregor is non arguably the biggest star in the history of MMA, he made a lot of money during the peak of his career, and he was the highest-paid athlete of this year according to Forbes magazine, many fighters claimed that Conor is not the same fighter anymore, and just because he has more than enough money, he has lost all motivation to work hard.
Talking about these rumors, Kavanagh said, "I was curious to see you know because look the guy has achieved at all, he's got the money he had the belt, he had the accolades he did all that and then you know terrible injury like this I'm kinda looking back and seeing what kind of reactions or what words are is, and there's never a hint of stepping back. It was right away let's go, the following day after the injury, his leg is hanging off and he's doing bench press because he can do that. So that's Conor's approach. It's not about money, it's not about anything else to say it's the love of the sport."
Also read – "Maybe we meet him"- Conor McGregor's coach erases all doubts about Charles Oliveira as a champion, hopes to set up a fight in the future