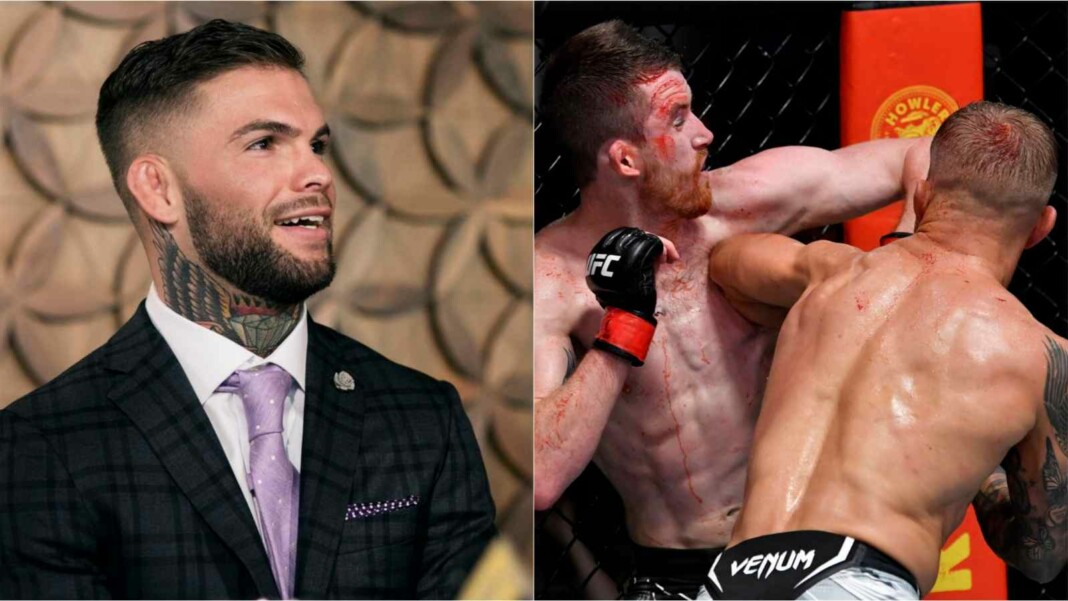 Former UFC bantamweight champion Cody Garbrandt was very invested in the UFC Vegas 32 main event fight. TJ Dillashaw vs Cory Sandhagen headlined that event.
This past weekend, former two-time bantamweight champion TJ Dillashaw took on UFC bantamweight's top-ranked title contender, Cory Sandhagen. TJ won the fight via split decision after a stunning display of fighting from both the fighters. A lot of the fans and viewers believed that Sandman was ripped off a deserved win. And Cody Garbrandt resonates the same feeling.
Yesterday, a fan asked Cody on Twitter what he felt about the main event at UFC Vegas 32, and "No Love" replied saying he felt Cory deserved to win. We all know TJ and Cody have gone against each other in the past, both inside and outside the octagon. Garbrandt said he feels sorry for Sandhagen that he did not get the result he deserved.
"Cory did more damage," says Cody Garbrandt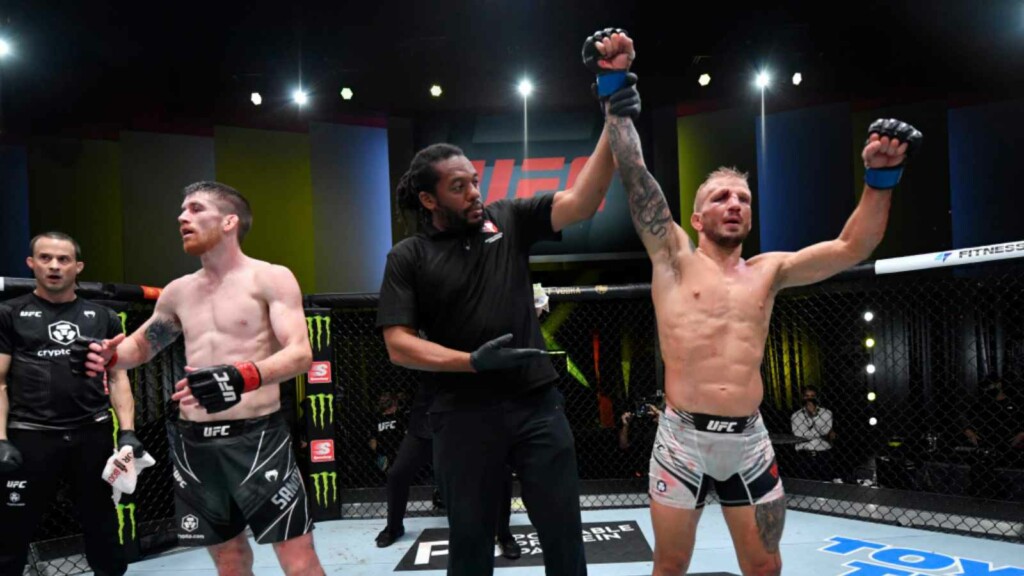 Regarding the fight between TJ and Cory, "No love" responded, "Legit thought Cory did way more damage the takedowns didn't do sh*t with them and controlling him against the cage wasn't a deciding factor, Cory looked cleaner and did more damage," Garbrandt wrote on Twitter after the fight. "Feel for Cory that was his fight."
TJ and Cody have met each other in the octagon twice in the past. Dillashaw got the better of his rival both times in spectacular fashion. The first meeting at UFC 217 ended via TKO in the second round for TJ and the rematch at UFC 227 ended again via TKO but this time in the very first round.
Also read: "I shouldn't have to wait for a winner," Stipe Miocic dejected with the UFC for not giving a trilogy against Francis Ngannou