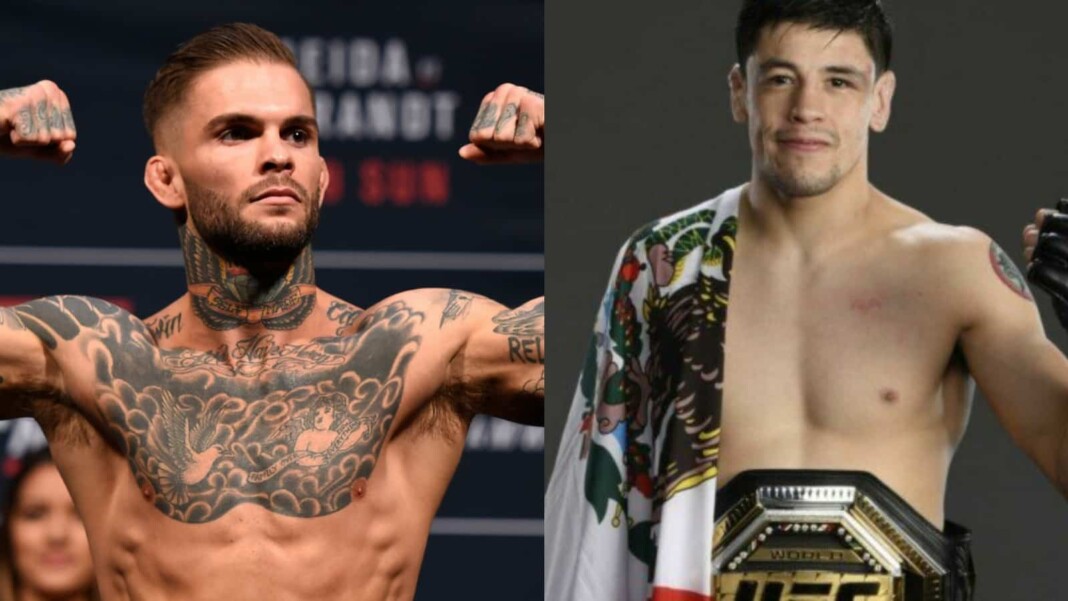 The former UFC Bantamweight champion, Cody Garbrandt returned to action after battling with COVID for almost a year to face Rob Font in the main event of UFC Vegas 27.
Although, Garbrandt lost this fight but before this one, he was booked to face Deiveson Figueiredo to fight for the UFC Flyweight title. That time Cody Garbrandt got affected with Covid and after a series of fights, Figueiredo lost his title to Brandon Moreno.
In a recent interview with TMZ Sports, Garbrandt clarified why he fought with Font and why he is eyeing to face Moreno for his next fight. 'No Love' says, "We've been speaking to Ali Abdelaziz, my manager and with Mick Maynard and Dana White, so flyweight was where I was supposed to go to over a year ago,"
"I was supposed to fight Figueiredo. I actually got COVID, so I had to pull out, and then he had a late replacement and did his thing. He won two fights and then obviously went to the draw [with Moreno]. They said that I would still have the title shot when I came back, but they were going to rematch each other and I wasn't trying to wait that long."
Cody Garbrandt added, "I battled back through COVID and was ready to fight, so I took the Rob Font fight, still saying that I would have the title shot, beat Rob Font and I could have it at 135 or 125, so we went with that route because I didn't want to sit idle for a year."
"That's how you kill your career is by not being active. So, I took that fight and it obviously didn't go my way, but knowing that 125 is my weight class and that's where I want to go. November, I'll be ready to go down."
Cody Garbrandt also praised Brandon Moreno for his performance at UFC 263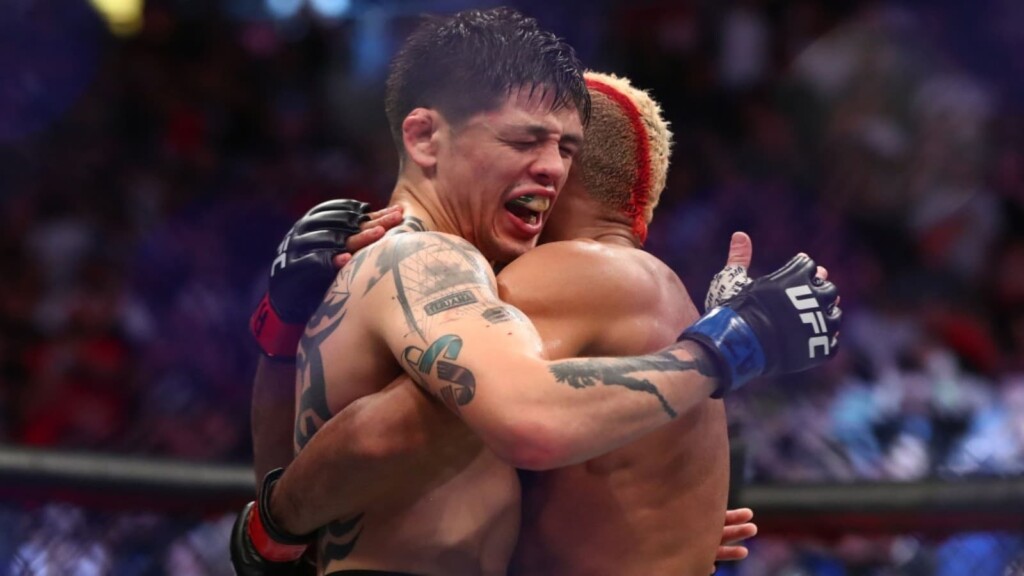 'No Love' also claimed that he is already working on his weight management for the Flyweight fight against Moreno and along with this he also praised 'The Assassin Baby' for his phenomenal performance at UFC 263.
Garbrandt added, "It just makes sense, If Moreno wants to fight, I think he's a great champion, a great human being. He's leveled up a lot in his last few fights. I like him. I was super happy for the kid. The trajectory and the career he's had, being cut from the UFC, being the last pick on the Ultimate Fighter to becoming a world champion."
"A small percentage is able to be a world champion inside the UFC. He's done it, did it in miraculous fashion last time with how he beat Figgy, so yeah I think he's a great fighter. I think it's a great stylistic matchup for myself and I finally get a fight at my natural weight, where I think I'll perform the best."
Brandon Moreno also has shown interest recently to face Cody Garbrandt, now it will be interesting to see whether this fight will get finalized or not.
Also Read: Brandon Moreno is interested in fighting Cody Garbrandt, says Deiveson Figueiredo needs to earn his shot if wants a trilogy match.