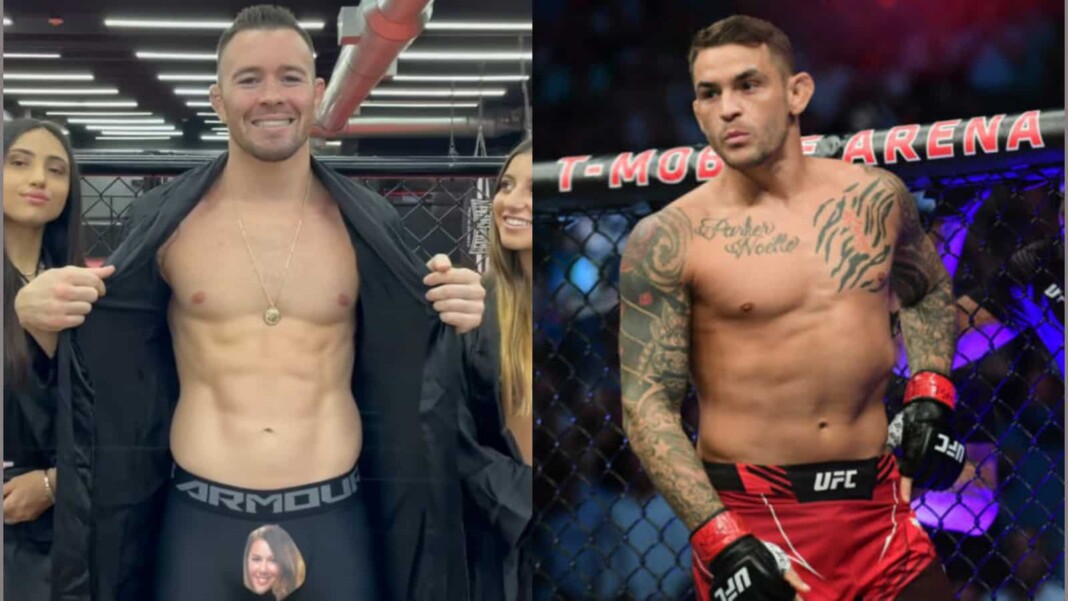 Colby Covington is ready to pick a beef with anyone in the UFC, and the latest person to join his list is the former interim lightweight champion, Dustin Poirier. Poirier is in the limelight after earning a couple of victories over Conor McGregor.
The main event of UFC 264 was headlined by the trilogy match between Conor and Dustin, but the fight ended when Conor broke his foot just as the first round was ending, Conor was in no shape to compete anymore and Dustin was declared as the winner.
Covington started talking trash about Dustin right after the fight, he disclosed that he has an unfinished business with Dustin regarding his comments when he left the gym these two used to train at, now Covington has appeared on an interview with Submission Radio, where he called out Poirier for a fight.
He said, "Guys, there's only one fight to make after I absolutely destroy Marty Fakenewsman and dump him on his head and give him a wedgie live in Madison Square Garden, November 6th. The only fight to make is me and Dustin 'The Soy boy', that's the only fight guys. Him and his family they are Louisiana swamp trash."
"I'm gonna drop you on the f*cking concrete," Colby Covington issues a warning for Dustin Poirier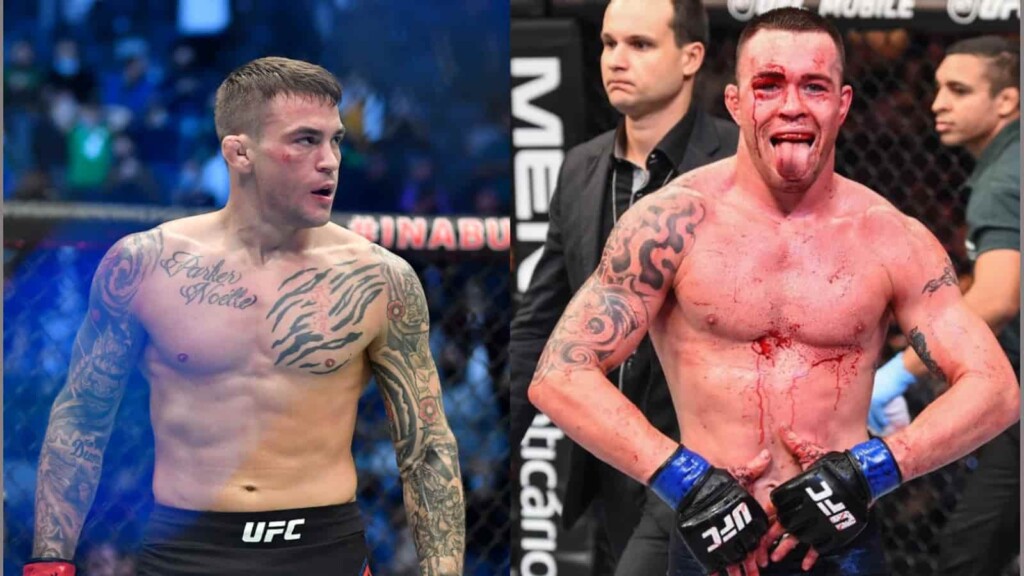 Covington has made some bold claims about Dustin's character in the past, he claimed that Dustin just pretends to be a nice guy, in reality, he is a piece of sh*t. In the same interview, he added, "He's a fake nice guy off-camera, he's a piece of sh*t off camera. I've seen this guy, I know how he is, I've seen how he treats other people. He's a piece of sh*t, he's a dirtbag, I'm gonna expose him. He said he's on-site, I thought he was on-site guys, why is he quiet now? Because he knows I'm coming for him."
"If I do see you in the streets of South Florida, I guarantee I'm not holding back, and I'm gonna drop you on the f*cking concrete, you piece of sh*t," said Colby Covington.
Also read: "Come up to 170 and see daddy," Colby Covington issues a challenge to Dustin Poirier