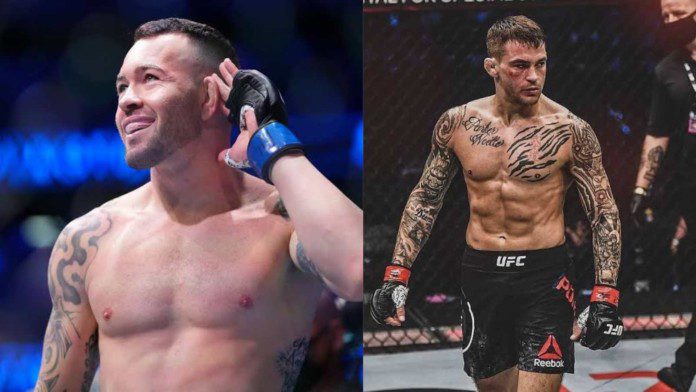 Colby Covington was watching happily as Dustin Poirier recently fought against Charles Oliveira in the UFC 269 for the lightweight division title. He lost the fight by TKO when Oliviera latched onto his back for a rear-naked chokehold and Poirier couldn't hold on for much longer and tap out.
Poirier was very emotional and upset after the match ended. He even said in a post-match interview, "I think I was too far away to hip scoot and butt scoot to the fence. I didn't want to get too crazy pushing him off and trying to get him like half guard or something and give up my back or anything."
The entire MMA world was split over the results of the match. Half of the fighters were positive that Oliviera would win, the other half was sure that Poirier would end his amazing year on an even amazing note.
The first half won the bragging rights. Colby hates Dustin Poirier for calling him out and threatening to come after him. Covington stated in a candid chat with Submission Radio, " Look at this bully that fought last night, Dustin Poirier. Louisiana swamp trash. He said a lot of things in the media too you know. Now he is saying he might come up to 170 lbs. He wants to fight in the real man's weight class."
"This is another personal fight. These are different types of fight man. These aren't about rankings, these are about personal grudges and you know you will be held accountable for your actions, he says that he's some street fighter, like he's some badass fighter. So, stop cutting all that weight Dustin, come up to the real men's class." Covington was heard saying.
Colby Covington has his eyes set on Dustin Poirier and the welterweight title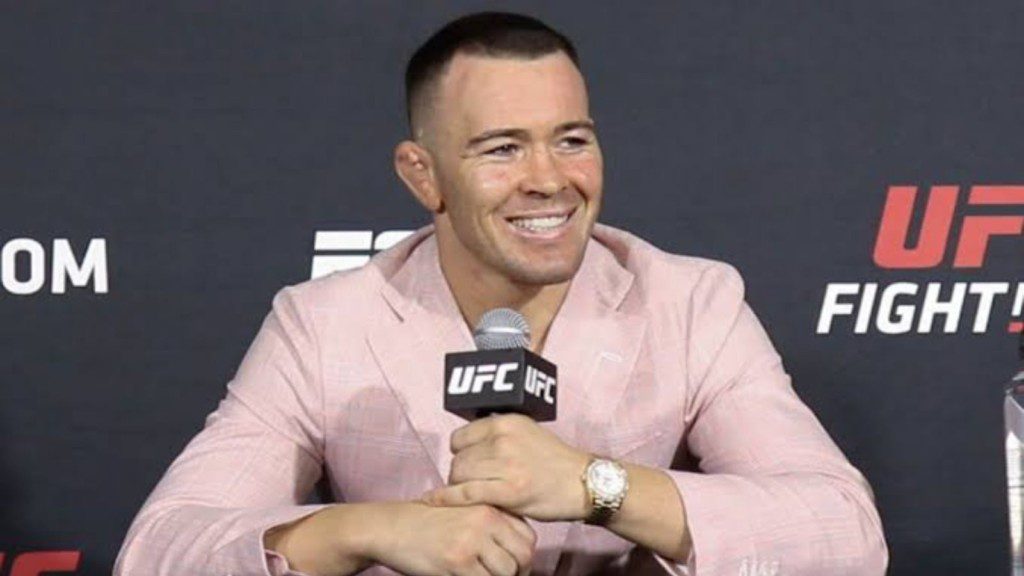 Poirier might be a possible opponent for Covington in the future when Covington gets his leg completely healed and if Poirier gains enough to get into the welterweight division. It is all a question of ifs and buts currently, but it would be fun to see both of them fight and settle their beef once and for all.
Even though Covington calls Poirier the bully of the lightweight division, he himself is the villain of not only the welterweight division but the entire UFC. Watch Colby Covington's candid chat with Submission Radio here-
Also read- "Keep grinding"- Dustin Poirier revisits his loss to Charles Oliveira as he tears up, claims he will keep getting better