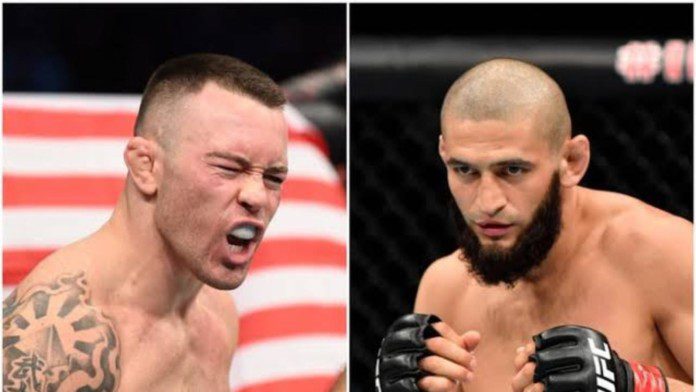 Colby Covington, the #1 ranked UFC Welterweight fighter, came out of a war against Kamaru Usman. Even though he lost, he has earned the respect of many MMA fans due to his skill, sheer heart, and his ability to keep all the eyes on him even after all this time.
Now Covington has made a threat to kill the hype of a certain, Khamzat Chimaev. Colby promises to change the trajectory of a rising star's career should they fight in the UFC.
Covington last stepped inside the Octagon when he challenged Usman for the welterweight belt at UFC 268 in November 2021. It was his second time fighting the 170-pound champion, Usman, and although Covington had his moments during the match, he ultimately fell short to "The Nigerian Nightmare" once again.
Usman retained his belt via unanimous decision. Although "Chaos" has suffered two defeats to Usman, his stock remains very high in the welterweight division as he is still the No. 1 ranked contender.
Watch the video of the interview, courtesy of Submission Radio :
So, who is next for Covington? Well, if it's rising contender Khamzat Chimaev, Covington plans to derail the hype train. The two combatants have both expressed interest in fighting each other and they also have a history of taking shots at each other online and through the media. "He's never gonna be the same," Covington makes a statement towards Khamzat's hype.
"I don't think they can sanction that fight legally yet," Colby Covington gives his thoughts on a potential bout with Khamzat Chimaev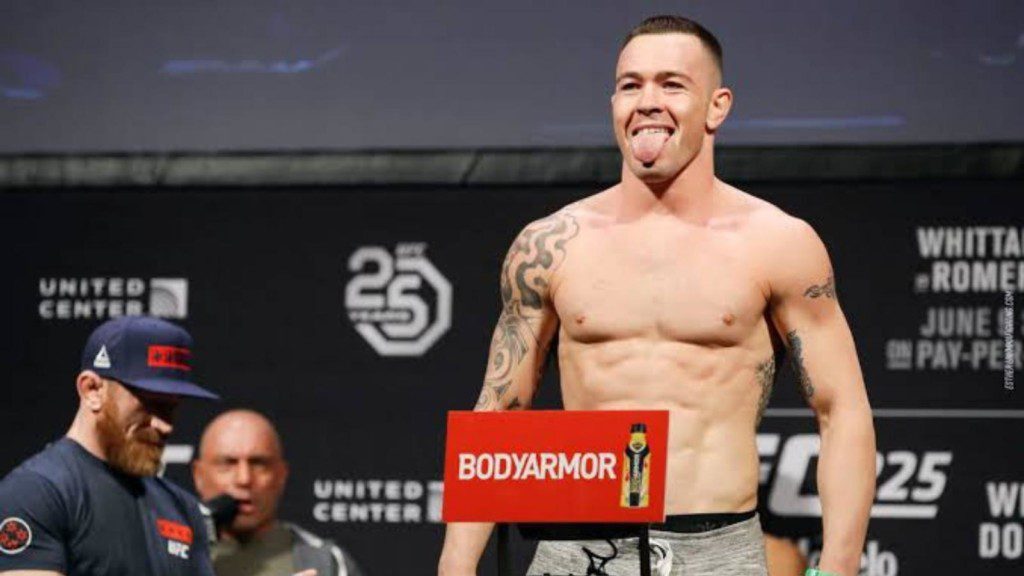 Chaos recently spoke with Submission Radio about Chimaev, questioning if it would be legal for a governing body to sanction a fight between them.
"I don't think they can sanction that fight legally yet," Covington said. "I think that there's such a discrepancy in the rankings. I mean, the guy hasn't even beat anybody in the top 10 yet. I've been in the top 10 for five years now, beating champion after champion. So, I don't even know if a commission would allow this fight to go through."
UFC's welterweight division is currently packed with some of the best fighters. Usman, Covington, Gilbert Burns, Leon Edwards, and Jorge Masvidal, to name a few. However, fellow welterweight fighter Khamzat Chimaev has snapped everyone's attention towards him.
Chimaev is ready to fight just about anybody, including Covington. Covington said, "He needs to be someone like worthy, like someone in the top five. Someone in the top of the rankings, not just fight hand-picked people." And what does he got? Three-four UFC fights? The media loves to rush these kids, you know. And these hype jobs and this is fighting man. People get seriously hurt for rushing people like that."
Covington is one of the top-ranked fighters in the division and hence, his name keeps cropping up. If Chimaev, Covington, and UFC agree to this fight, it would attract tons of attention from the MMA community worldwide.
Also Read- "I've never lost a fight," Khamzat Chimaev shares his experience fighting in the streets of Chechnya