UFC welterweight blockbuster fighter Colby Covington won't stop taunting his colleague and former teammate, Jorge Masvidal unless he takes the fight with "Chaos".
One of UFC's most controversial fighters, Colby Covington is not yet booked for a fight and hence "Chaos" is stirring up his beef with a friend turned foe, Jorge Masvidal. The two fighters went from being roommates to absolutely hating the sight of each other. There is no doubt that a fight between the two would be the biggest grudge match in UFC.
Colby is coming off a stunning fight against his bitter rival, champion Kamaru Usman at UFC 268. Covington made sure he sold out the Meccah of sports, The Madison Square Garden, last month for a welterweight title rematch. Despite losing the fight, Colby's stocks are still up and there is no doubt the fighter will end up getting his hands on another blockbuster fight.
In a recent interview with MMA reporter The Schmo, Colby spoke about his rivals in the division and the potential to be the next coach of The Ultimate Fighter. "Yeah you know I'd love to make the Ultimate Fighter happen. That is the biggest grudge match the UFC's ever had. It is just too personal, you know. We were too close, the angle is just too good and too juicy," said Colby on being paired opposite to Masvidal on TUF.
Colby Covington goes personal on Jorge "Gamebred" Masvidal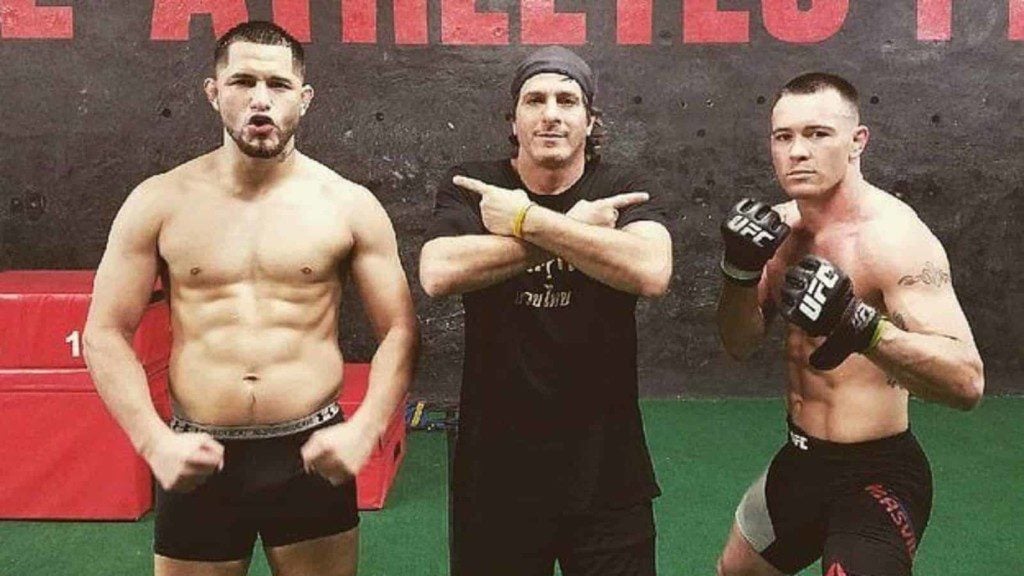 Jorge Masvidal was initially scheduled to be in one of the biggest PPV cards of the year 2021 at UFC 269 but the former BMF champion was forced out of the fight due to an injury. Masvidal was scheduled to fight against top welterweight contender Leon Edwards and now the fighter is in the mix for a matchup with Covington.
According to "Chaos", Masvidal has been dodging him and the fighter does not like it one bit. "You know he said a lot of things in the media and he needs to be held accountable for those things. Anytime he doesn't have to fight me he runs his mouth to the media and when he knows he might have to potentially fight me, his d*ck tucks," said Colby.
"He was always my Robin and I'm batman. Jorge Masvidal needs to stop hiding like a kid and come get this ass whooping. Just let me end your career once and for all. The biggest thing is his ex-wife gets paid," said Colby throwing a cheeky dig at his former teammate's wife.
Also read "My powers of recovery are unique," Tyson fury on his fateful fight against Deontay Wilder, invites the American to reflect on their meeting