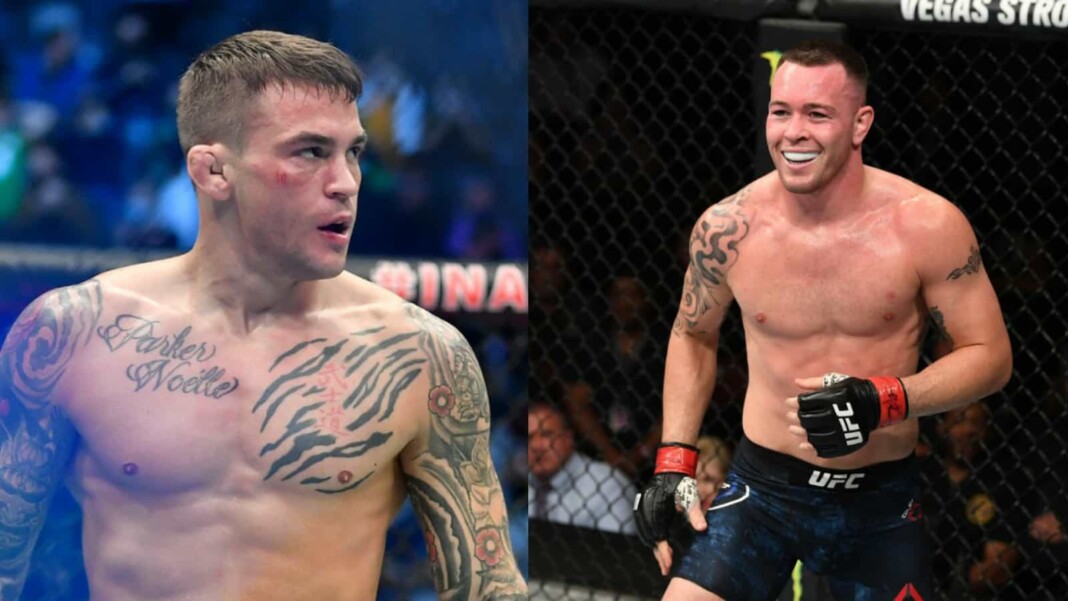 Colby Covington has officially signed his bout agreement for the title rematch against his rival Kamaru Usman at UFC 268. The fight prep has only begun and "Chaos" is talking about his next opponent.
Colby Covington will be facing welterweight champion Kamaru Usman at UFC 268 in the Madison Square Garden on November 6th. The welterweight contender has vowed to destroy his opponent in the coming fight. After his winning the UFC welterweight belt, Colby seems to have plans of trashing the lightweight title contender Dustin Poirier. In a recent interview with Submission Radio to talk about the upcoming title fight and he shifted his focus towards the "Diamond".
"Guys, there's only one fight to make after I absolutely destroy Marty Fakenewsman and dump him on his head and give him a wedgie live in Madison Square Garden, November 6th. The only fight to make is me and Dustin 'The Soy boy', that's the only fight guys. He and his family are Louisiana swamp trash," said Colby in the interview.
Colby Covington says Dustin is pretending to be a nice guy
Covington has been going at Poirier for a long time now. Colby's arch-rival, Jorge Masvidal is a supporter of Dustin and has always vouched for the Louisiana fighter. Even leading up to the Trilogy fight at UFC 264, Colby has been coming at Poirier. He even put out a training clip of Dustin and claimed that the title contender knocked out a high-school kid.
"He's a fake nice guy off-camera, he's a piece of sh*t off camera. I've seen this guy, I know how he is, I've seen how he treats other people. He's a piece of sh*t, he's a dirtbag, I'm gonna expose him. He said he's on-site, I thought he was on-site guys, why is he quiet now? Because he knows I'm coming for him," continued Colby on Poirier. The welterweight contender says if things go according to plan and both he and Poirier become champions, he is down to put his belt on the line.
Also read: Tatiana Suarez is out of UFC 266, veteran Roxanne Modafferi to face a new opponent