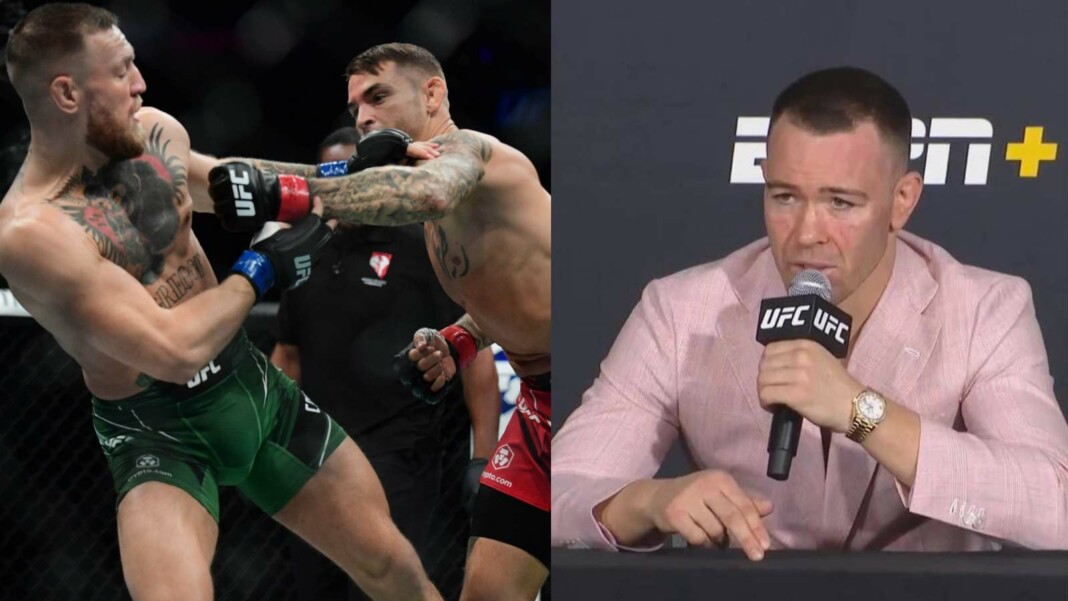 Colby Covington does not buy the whole "Dustin Poirier is a nice guy" story. Covington slams the Louisiana fighter for celebrating after his win against Conor McGregor in the trilogy.
Dustin Poirier and Conor McGregor fought each other for the third time at UFC 264. "The Diamond" turned out to be victorious after the Irishman broke his foot while landing a kick that Poirier claimed to check. The fight came to a disappointing end but Poirier was still the favorite to win the fight after his 10-8 first round. Dustin celebrated his win in the fight but Colby Covington believes there was nothing to be proud of in that fight.
Colby has been on a roll promoting his title rematch against Kamaru Usman at the stacked UFC 268 event held at the Madison Square Garden in New York. Colby has called out Dustin publicly several times for a fight. Covington plans on beating the Nigerian for the welterweight belt and then hopes to take on Dustin in a super fight. In the process of doing so, Dustin has been at the receiving end of a lot of trash talk from Covington. In a recent interview with The Daily Wire, Covington was seen talking sh*t about the Louisiana fighter.
Colby Covington calls Dustin Poirier "fake"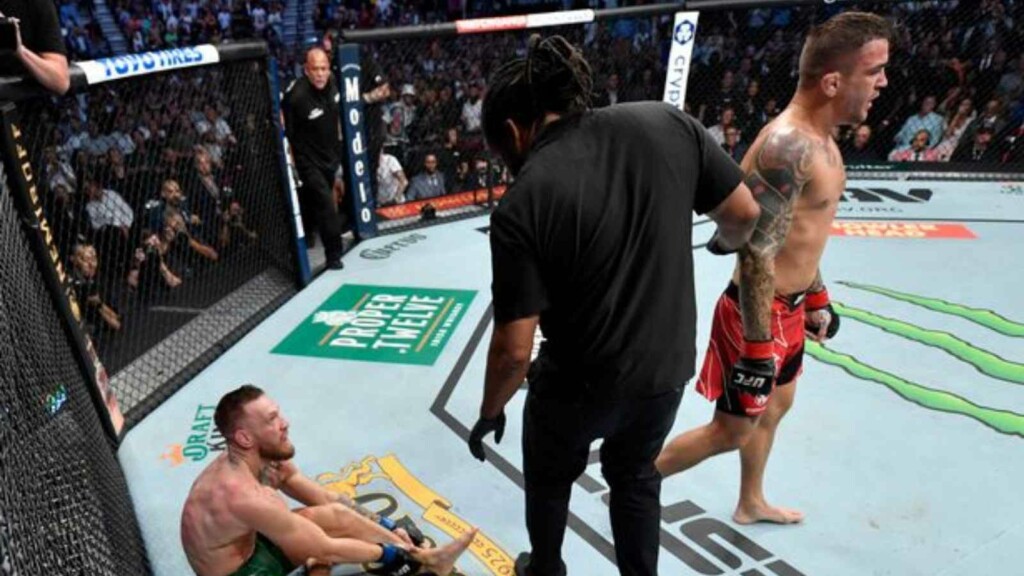 In the interview, the reporter asks Colby asks if he rates Dustin's win over Conor in the trilogy. "Absolutely not that was a fluke ending. The way Conor threw a kick, he threw a front kick and it landed on Dustin's elbow. That's an accidental fluke ending. You can't celebrate, he's over there…this is the nice charitable guy that acts nice on camera. He's strutting in Conor's face," said Colby.
"Dude that guy just made you millions and millions of dollars and made your career. And you are gonna laugh at him during this fluke ending after this guy has given you everything and this oppurtunity? This just shows the fake guy he is. He pretends to be the nice guy on camera but he is actually a piece of sh*t"
Also read: "He looked like Vitor Belfort on steroids," Michael Bisping talks about Marvin Vettori vs Paulo Costa at UFC Vegas 41