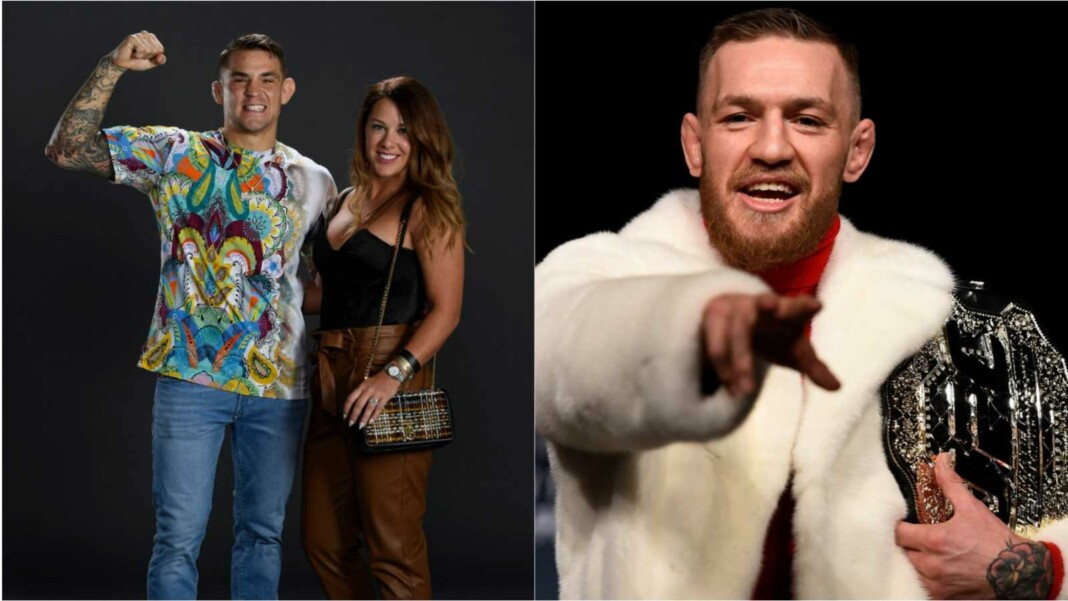 Conor McGregor lost to Dustin Poirier in the main event of UFC 264. The Irishman suffered a broken left ankle at the end of the first round which resulted in a TKO loss due to a doctor stoppage. Poirier went 2-1 up in the rivalry with that win, and also earned a lightweight title shot against Charles Oliveira, the current lightweight champion.
There were many a word exchanged between Conor McGregor and Poirier prior to the fight. McGregor, especially, hurled several fits of abuse aimed at Poirier and his wife Jolie. He took it to another level at the post-fight interview with Joe Rogan. Several fighters condemned McGregor for showing a lack of humility.
"I'm a nasty dude I promise you" – Conor McGregor in his deleted tweet
More recently, McGregor posted a series of nasty tweets aimed at Poirier once again. He deleted those in no time. The Irishman recently underwent surgery following his injury and has already begun the process of recovery.
In the series of tweets he posted, he once again seemed to threaten 'The Diamond', something which Poirier had claimed to be disgusting at the post-fight press conference.
McGregor's deleted tweets read:
"I'm dangerous man."
"Gonezo."
"I'm a nasty dude I promise you."
"Your wife is your husband."
Besides this, McGregor also posted an image of Dustin with his daughter, which appeared to be zoomed in than the normal picture. The tweet ,"I'm a nasty dude I promise you" is in reference to Poirier's words in the trilogy promo – 'Violence is coming'. "Your wife is your husband", was something McGregor kept mentioning at the pre-fight presser.
McGregor is set to be suspended for 6 months yet again following his ankle break at UFC 264. Any chance of a quadrilogy can be looked into only after that!
Also Read: Watch video: Conor McGregor breaks his ankle against Dustin Poirier at UFC 264
Also Read: UFC 264 (main event): Dustin Poirier beats Conor McGregor as 'The Irishman' breaks his leg; doctor stoppage victory