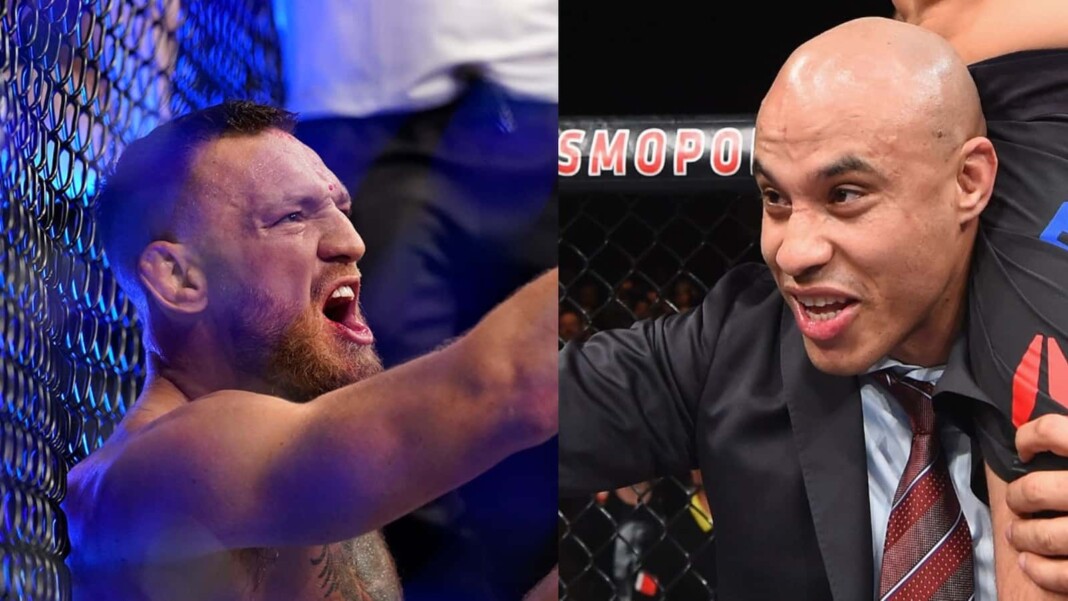 As periodic as the comet Halley, Conor McGregor and Ali Abdelaziz once again went back and forth on Twitter. This time McGregor had some choice words for the CEO of Dominance MMA. It all started when Khabib posted an Instagram story trolling McGregor. The story mocked McGregor for getting beaten up by Khabib and his teammates during the infamous post-fight brawl at UFC 229.
McGregor hit back with a picture of Khabib looking scared during the April 2019 bus attack. He also followed it up with insults aimed at Dagestan. Ali Abdelaziz had had enough, he hit out at McGregor and wished to see 'The Notorious' in prison. McGregor went a step too far stating that he would celebrate when Abdelaziz dies.
Abdelaziz: "Here we go again insulting people's nation & religion, this is not funny. My dream is to see you in prison"
McGregor: "I hate you bro. When you die, I celebrate."
Twitterati were quick to get hold of Conor McGregor's Tweets since they very well knew that the Irishman would soon delete them. Here are a few reactions to the same:
"Conor McGregor is living in Ali Abdelaziz head rent free"
One user took to Twitter to mock Abdelaziz's MMA record.
Another exclaimed that McGregor was living rent free in Abdelaziz's head.
McGregor with the W this time around.
Hard not to agree with this user!
Nothing new here. Once another fortnight goes by, the two will be at it once again. Who do you think had the last laugh this time around?
Also Read: UFC Vegas 39: Dern vs Rodriguez prelims results
Also Read: Throwback to when Tyson Fury mocked Deontay Wilder ahead of their rematch weigh-in in 2020