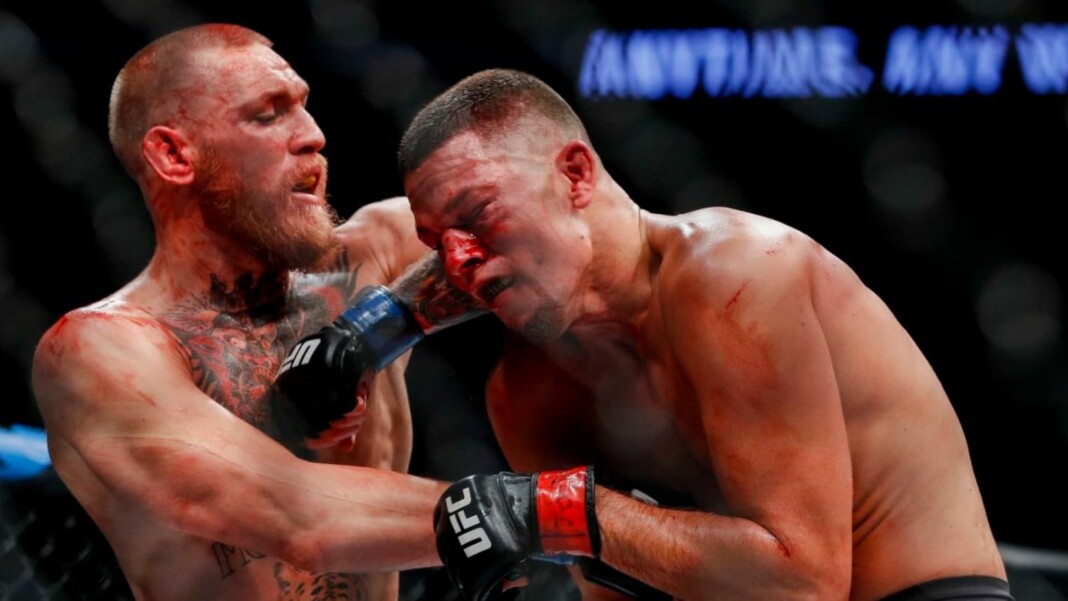 Conor McGregor and Nate Diaz will forever be trading barbs at each other. Both the fighters once again reignite their feud on social media.
Conor McGregor might look like a man that loves fighting first but money is everything he has on his mind. Nate and Conor and one of the biggest earners in the UFC. The two have joined hands several times and broken PPV records. Recently, Conor has been very actively beefing and trading insults with his colleagues on social media.
The Irish fighter recently tweeted saying, "I don't give a f**k I just want your money" after his series of tweets that attacked former interim lightweight champion, Tony Ferguson. The fighter followed his "money" tweet with quotes like, "Sauce. Money. Power." Conor even reminded the world that as long as he keeps bringing huge numbers he won't change. "If the numbers dip I'll change. Until then hahahahahahah."
Nate Diaz reminds Conor McGregor about his injury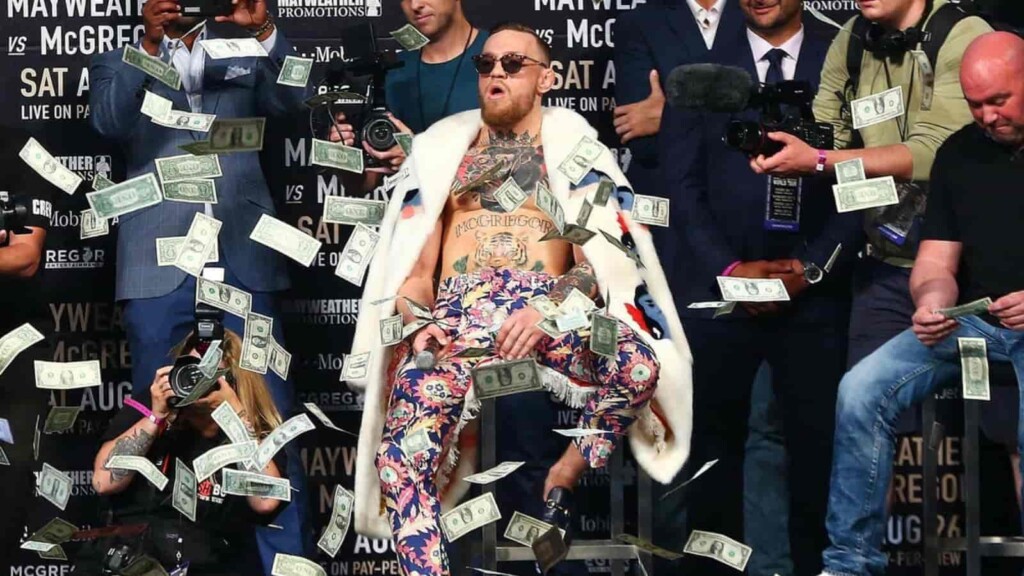 Nate, Tony Ferguson, and McGregor have been going at each other yesterday over a tweet put out by Diaz teasing his interest to fight "El Cucuy". After Conor's recent tweets about money, Nate showed how reality can be hurtful and wrote, "You can't even fight dumbass."
Conor and Nate have been teasing a trilogy fight for quite some time now. Nate is coming off a loss to Leon Edwards at UFC 263. The Diaz brother picks whoever he wants to fight. Meanwhile, Conor is still recovering from his injury from UFC 264. Given how the division is looking, a Nate trilogy or a super fight with Tony sounds most ideal for the Irishman.
Also read: "Dropped in my dm's like a b*tch," Justin Gaethje and Al Iaquinta have a heated exchange on Twitter