UFC megastar and former two-division champion Conor McGregor is still on toes when it comes to beef with anyone, anytime and anywhere, on Twitter. McGregor has recently gone tweeting and targeting fighters all over the UFC roster that include Kamaru Usman, Jorge Masvidal, Max Holloway, Petr Yan and many more. This is just the beginning as McGregor eyes for more bad blood.
McGregor last fought at UFC 264 where he lost his trilogy with UFC 269 lightweight title challenger Dustin Poirier via doctor stoppage after the first round due to a fractured shinbone caused by a wrongly executed teep kick. Since then McGregor has been in several altercations involving an attempt of physical harm on rapper Machine Gun Kelly and assault on Italian DJ Francesco Facchinetti. Other than that, McGregor is all about Twitter beef and considering a charity wheelchair boxing match.
Chael Sonnen and Conor McGregor go back and forth on Twitter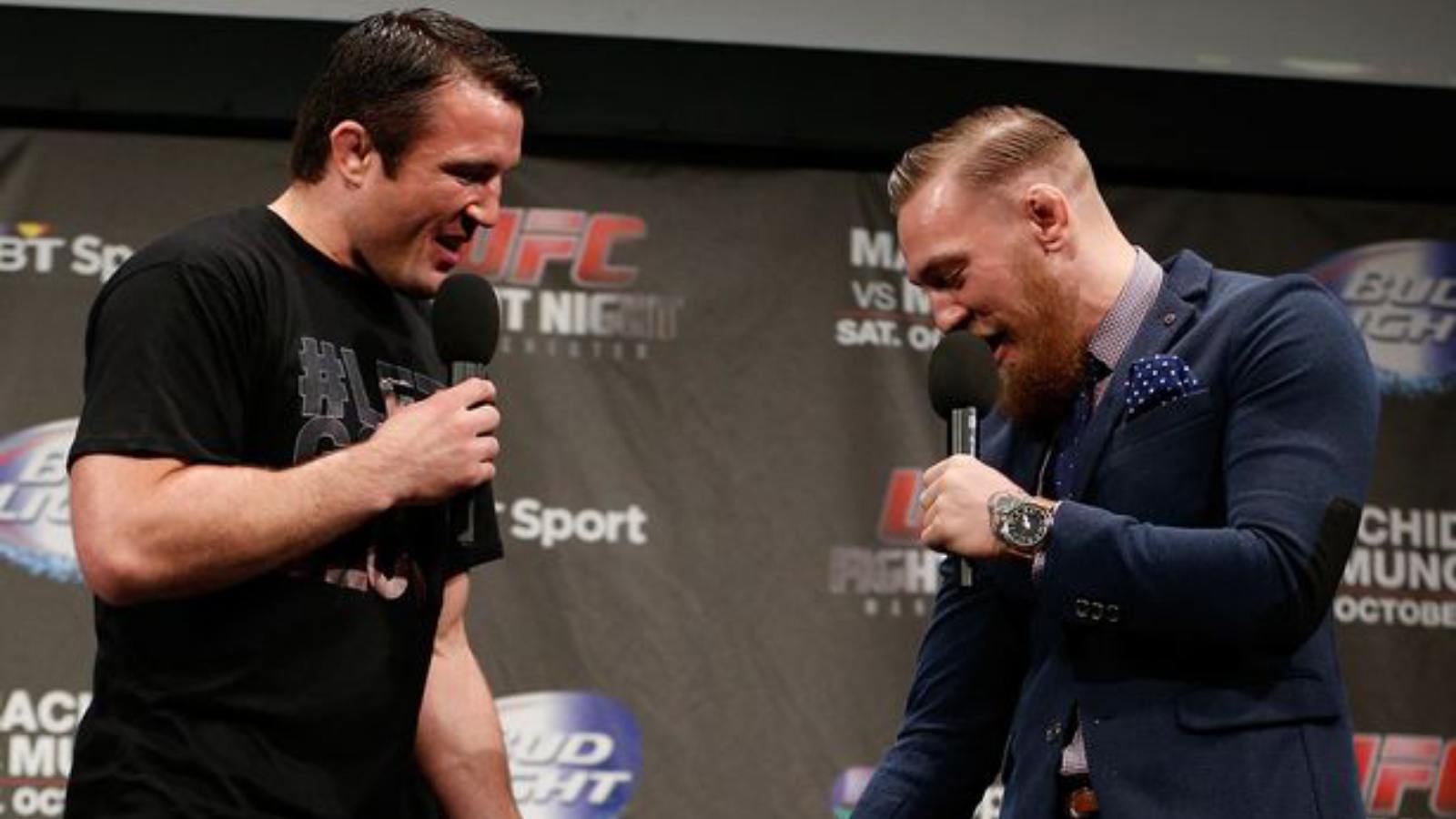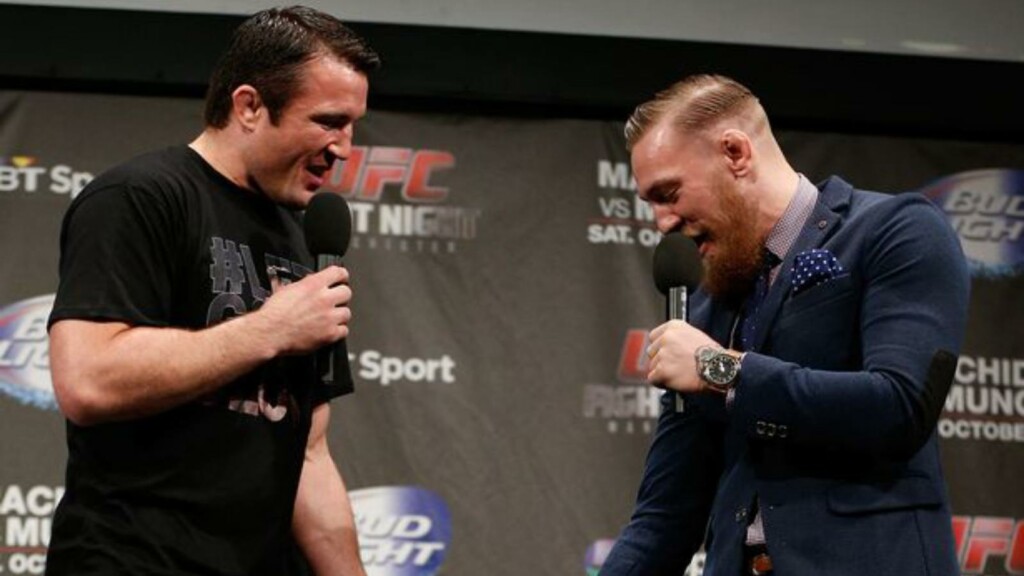 This time, Conor McGregor took his shots on UFC Legend and former middleweight and light-heavyweight title challenger Chael Sonnen. Sonnen started off on his show at ESPN saying that McGregor "is turning into a little rich weirdo." To this, McGregor responded on Twitter "[3 laughing emojis] says the little broke weirdo hahahahhahaha"
Chael then directed a tweet to McGregor cautioning the latter about getting in the art of trash-talking with the "Bad Guy". He said, "It's not too late to stay off my radar Just put down the shot-glass of awful bottom-shelf whiskey, turn off your phone, and back outta the big-boy saloon niiiice n' sloooow…" McGregor came up with another hilarious response, "Just set up the tripod, in the corner of your boxroom, and tell your 2 views the promo code for the window sheen [2 laughing emojis]"
At the final exchange, Sonnen says "Oh; And leave a nice heartfelt apology on the table as you exit" and McGregor comes out again with "A nice tip."
This was an unexpected turn of events considering the history of mutual respect between both the fighters. What do you think about this beef between Conor McGregor and Chael Sonnen? Two of the best trash talkers this business has ever seen finally go word for word on each other. How would you like a press conference between them?
Also Read: Dana White reveals the next matchup for Max Holloway after UFC Vegas 42