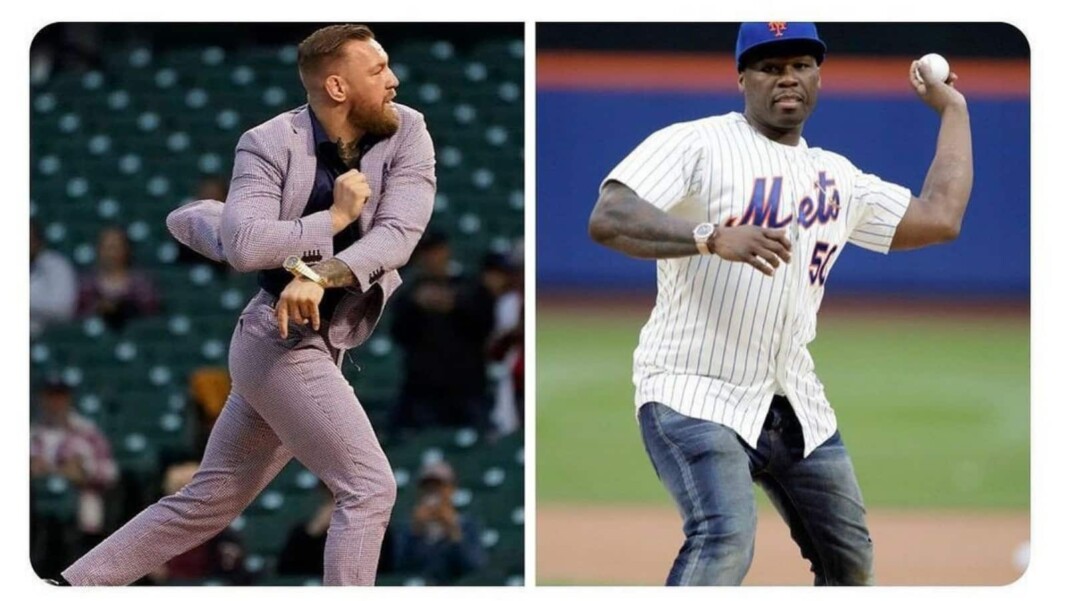 Conor McGregor recently threw the first pitch at the Chicago Clubs Game; the pitch went really terribly and people didn't hold themselves back from taking their shots at the Irishman. Conor himself claimed the pitch was the most terrible one he has ever seen.
Someone posted a comparison video of him, and 50 Cent attempting the first pitch, both of them were terrible of course but McGregor thought it was disrespectful to even compare these two. He posted a video of these two from his Instagram handle and wrote a lengthy caption.
It says, "The audacity to compare mine with this piss! Picture to picture alone buries this. Mine, bar the accuracy, was the most powerful and fastest first pitch of any of these other athletes/ artist over the years. No comparison. Smoke them up and down that Forbes I do. Get Messi over. Smoked. Cris. Smoked. Federer. Doubled. All time Most Power! Venom. Composure. Balance! The gold bar of Patek almost came flying off me it was that fast and powerful."
"I'm happy with that," Conor McGregor wasn't too embarrassed by his pitch at the Chicago Clubs game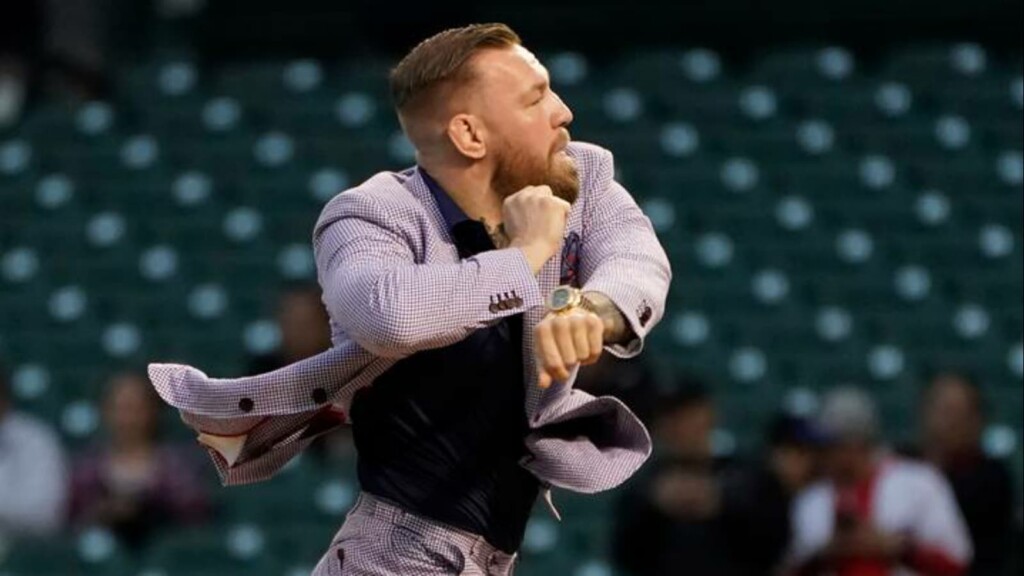 Conor was pretty much okay with his performance, he acknowledged the fact that accuracy wasn't there, but he still thinks he did pretty well. Talking to the reporter right after his pitch, he said, "The most devastating first pitch ever seen! In the iconic Wrigley Field. Well, the venom is there, the power is there. It was a little accurate-wise, but you know, I'm on the one leg. You can see me base fully on the left leg that was just recently injured. I'm happy with that, I'm happy with."
He added, "If you compare the power, I don't think there's much of a power difference between mine and out there. Just the accuracy was a little off but, I'm happy with it."
Also read – Watch Video: Conor McGregor miserably fails at throwing the first pitch at Chicago Clubs game, Justin Gaethje reacts!