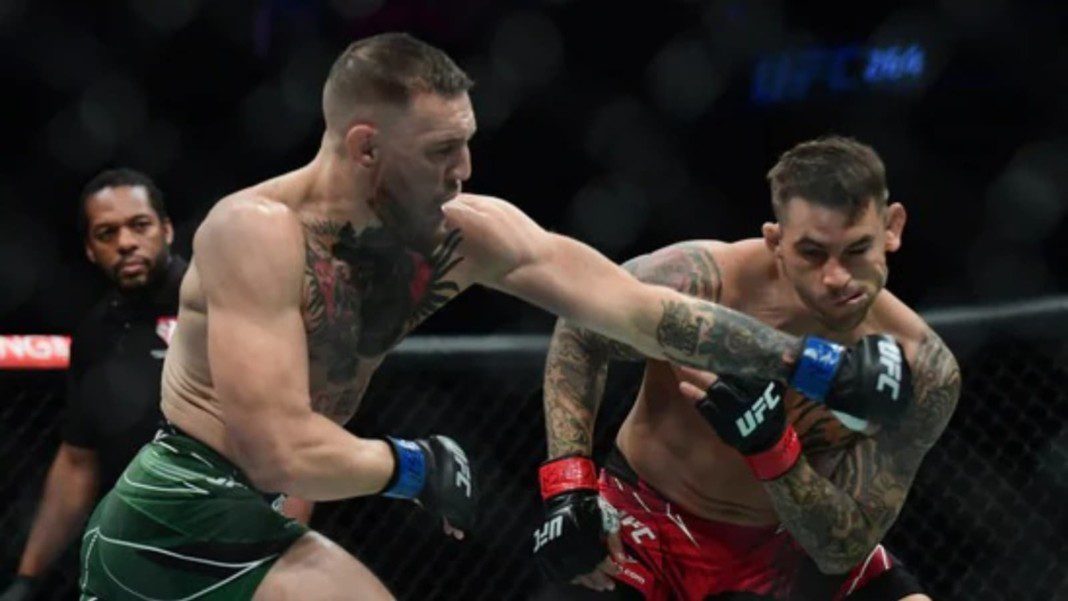 UFC superstar Conor McGregor is recovering impressively and is eyeing a return in the year 2022.
The former two-division champion Conor McGregor is still not over his devastating defeat at UFC 264 to Dustin Poirier. The fighter lost via TKO due to doctor stoppage. At the end of the first round, Conor broke his leg and was deemed unfit to continue. Despite his back-to-back defeats against Poirier, Conor believes their beef is not over yet.
The Irishman is not satisfied with the way their trilogy ended and demands another final fight in 2022 with the current title contender. A fan asked Conor if he felt like he won that third fight and Conor replied, "His head was sorer, my leg was sorer. I feel good on that. Not to say his leg wasn't busted either tho. I had that thigh well minced. I feel it's just simply not settled yet. Is the fairest response I can give."
Conor has refused to admit that Dustin got the better of his in the third fight and still argues with MMA fans on Twitter. The fighter believes Poirier was awarded a victory solely because Conor's leg was compromised for which his opponent had nothing to do with.
Conor McGregor highlights his ground game from the trilogy fight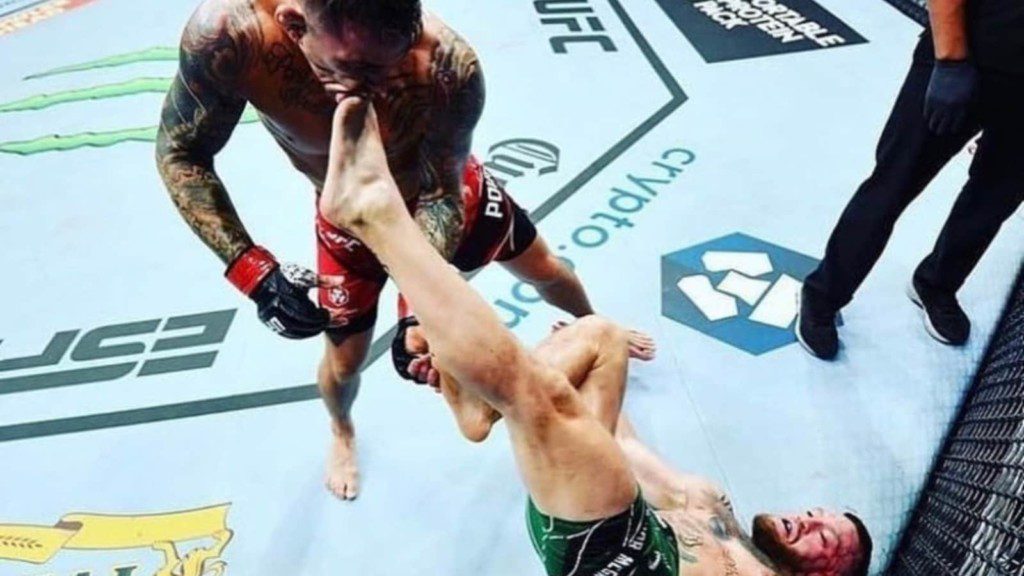 Though Dustin Poirier has moved on from his beef with Conor and is looking to become the champion of the lightweight division before the end of 2021, Conor believes there's still unfinished business between the two fighters. After Conor spoke about his first fight, a fan replied with a highlight video of Conor scoring in the third fight.
"Really nasty elbows and upkicks for sure. That or maybe a really annoying blue bottle was around him after the fight, lol. Make no mistake they are not looking forward to what is coming. I will be back and it will be settled. Once and for all," wrote Conor.
With a lot of fighters in line for The Notorious One next, who would you like to see him fighting in 2022?
Also read "It's not too late to stay off my radar," Chael Sonnen and Conor McGregor go back and forth in a Twitter war