Conor McGregor is all in for a war inside the UFC Octagon as soon as possible. The former 2-division champ shows more confidence than ever before through his words on his social media. This can be from the frustration accumulated the night he broke his shin at UFC 264 in a trilogy with Dustin Poirier that cost him a loss due to doctor stoppage. It was a rivalry that ended 2-1 in favour of Poirier at the end of the third fight but seems like it's an unfinished business for McGregor.
Ever since his departure from the sport due to his recovery from the broken shin bone, McGregor has affirmed time and again that his bone has been replaced with a titanium plate that gets his leg game to another level for the future. Not long ago McGregor was talking about having a wheelchair boxing match in a charity, there have been no reports as to where the talks have led now.
Former 2-division UFC champion Conor McGregor posts about overcoming adversaries in a thread of powerful tweets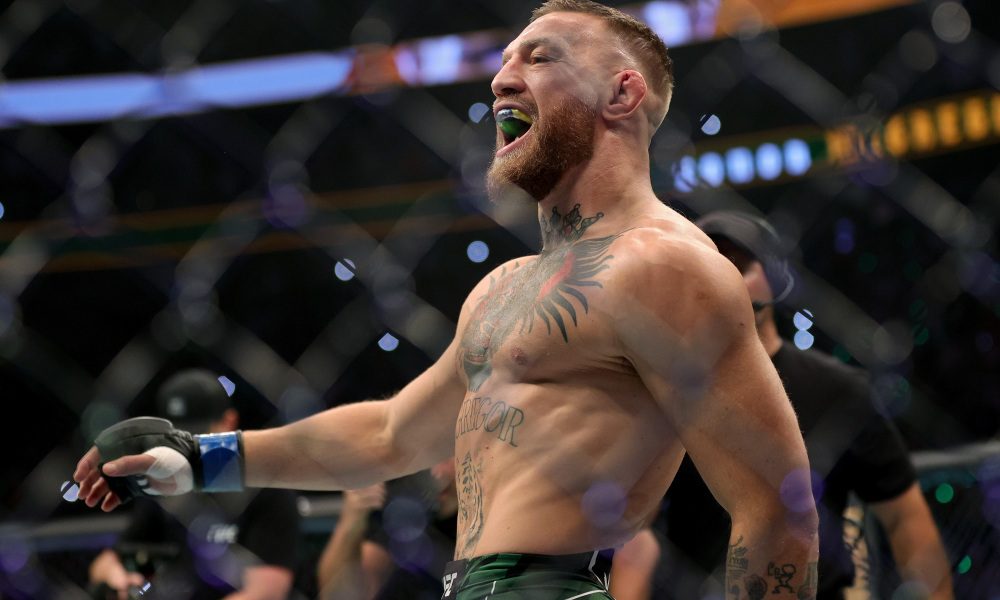 In the first tweet, Conor McGregor posts a picture of him training in wrestling at McGregor FAST centre, which is McGregor's company that aims for health and fitness routines. He captions it "I will no have issue returning from this injury. Not an iota of issue. I've already prepared for a fight under these exact conditions. Here is a snap from my last camp. At @McGregorFast HQ with the team. Shin pad taped on to the left leg due to stress fractures/trauma"
In the following thread, McGregor writes "Me and all you pull out merchants are not the same! You are bitch made and I'm now steel. This game has just begun. Know that all my enemies are of similar age and experience, and for this reason, I hereby declare this war forever! McGregor Forever [double swords in a cross emoji]"
In a separate tweet, McGregor says "They say time and time again that my accumulated wealth has quelled my fire. They are wrong. @McGregorFast" McGregor has surely targeted those people who say the Irish mixed-martial artist has lost all his motivation to fight due to a lifetime of wealth he has generated through his career in the UFC as well as his phenomenal businesses.
What do you think of Conor McGregor's aforementioned tweets? Do you think the "Notorious" will come back stronger than ever in his return to the UFC? Who do you think McGregor should fight in return? Does the fourth fight with Poirier makes sense? Or a trilogy with Nate Diaz as Diaz approaches his final fight before his contract ends? So far, the people who have called out McGregor are Michael Chandler and Khamzat Chimaev. Max Holloway is throwing subtle shots at McGregor in a Twitter back-and-forth but hasn't directly gone for a clear call-out though.
Also Read: Justin Gaethje attends Raiders vs Bengals with family, grateful to UFC President for the seats