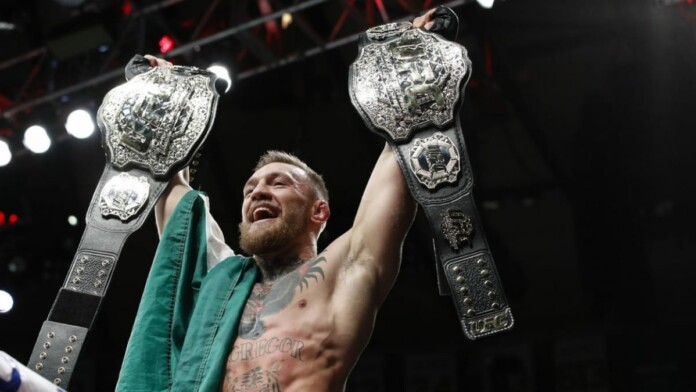 What comes to your mind when you hear the name, Conor McGregor? UFC Champ? Businessman? Entertainer? Well, this article is, to sum up, the life of the UFC superstar Conor McGregor. "The Notorious One" is arguably one of the most popular stars that have ever lived. The lad from Ireland has come up in his life that it would be considered an anomaly if a person has never heard of his name. This write-up is The Notorious One's story from Rags to Riches.
From a plumber who lived with his parents, cashing a bare minimum of $235 to having a net worth of $180 million to his name, Conor McGregor has come a long way in his life. Popular sports journalist Joe Pompliano summed up the superstar's life in a thread on Twitter.
Conor McGregor grew up being a lover of football rather than fighting and combat sports. Crumlin, a small suburb in Ireland was where the Irish superstar was born.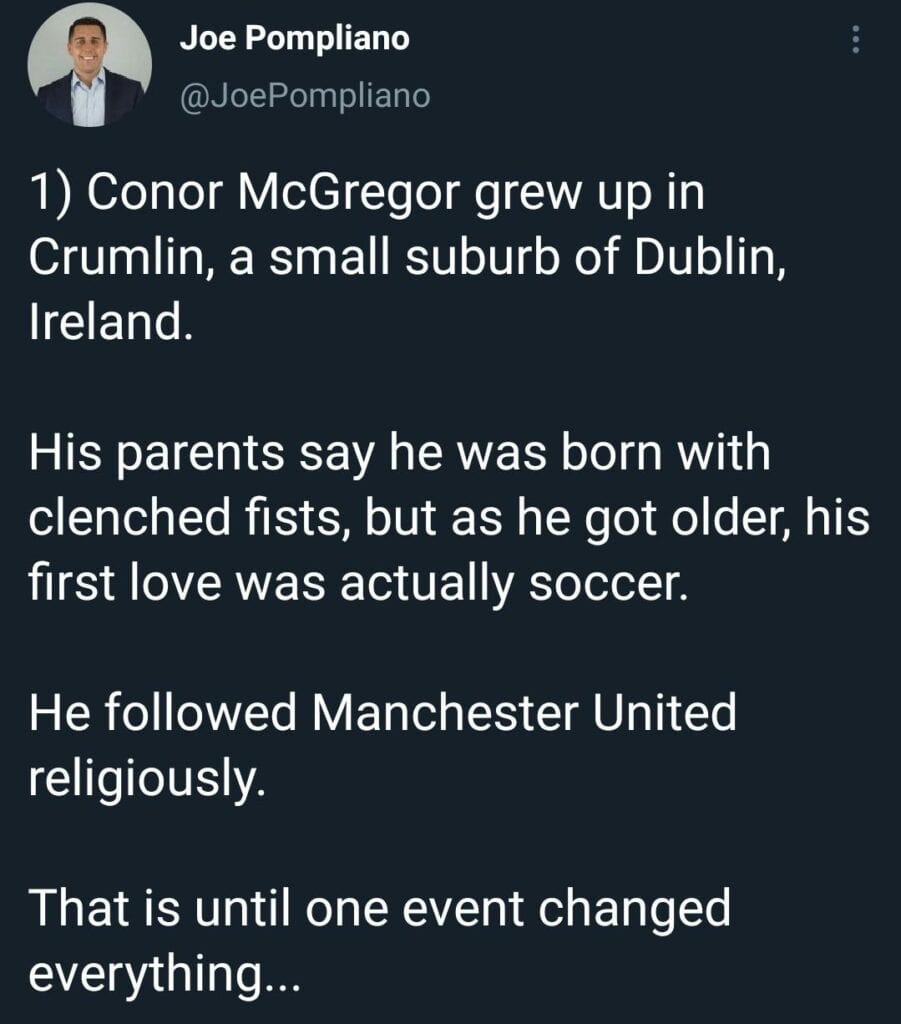 The moment that changed Conor's path from the sport of football to fighting was very similar to many of the people in the world who take up MMA. Bullying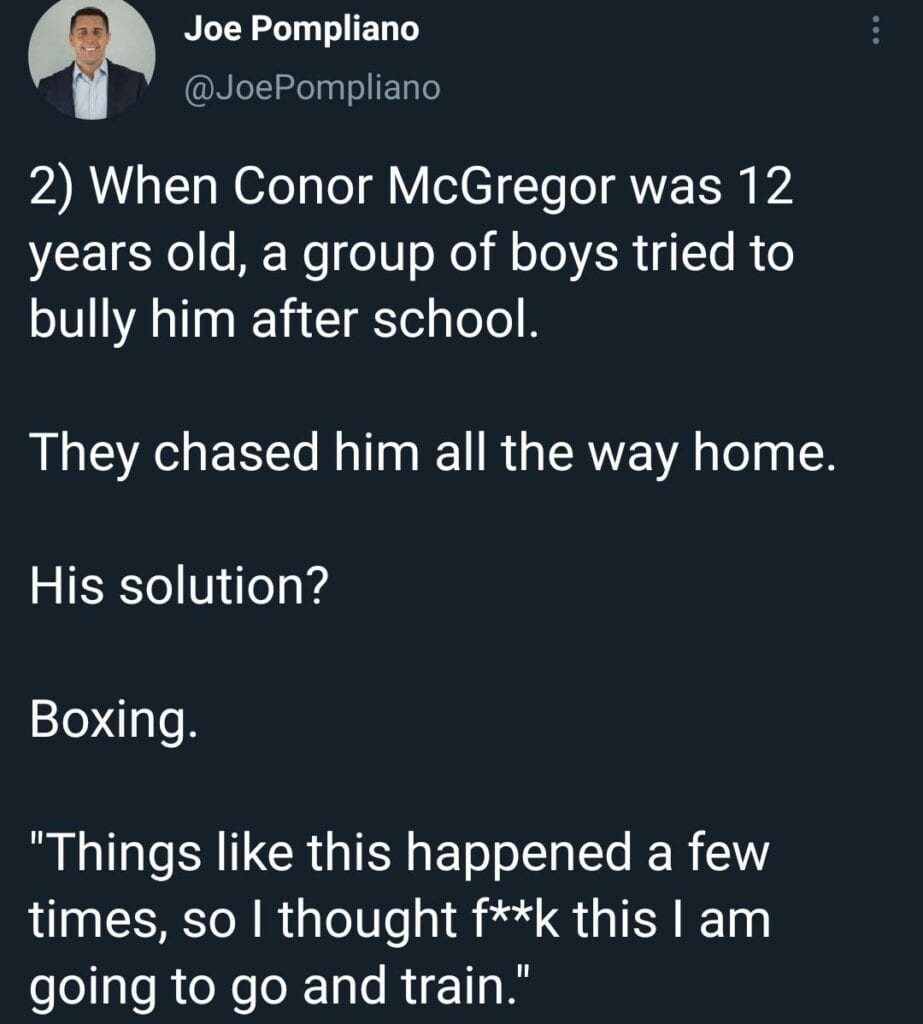 The former two-division UFC champion was only 13 when he picked up the sport of boxing. Since then Conor McGregor has not looked back.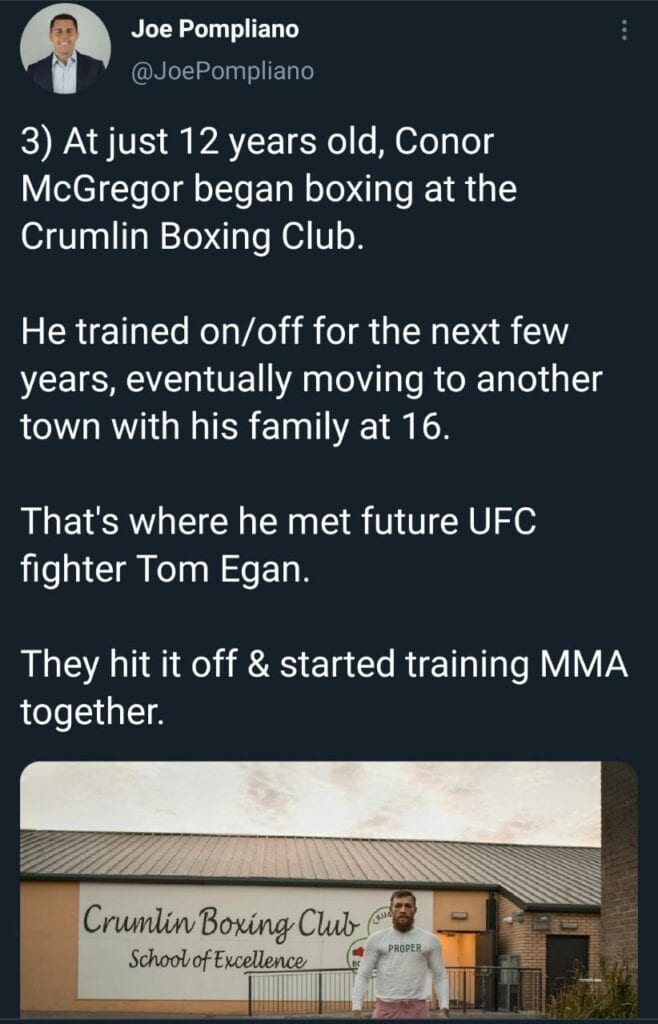 While his passion for the sport grew and Conor McGregor sensed his way into becoming good in the sport, financial burden struck and it was time young Conor took up some responsibility.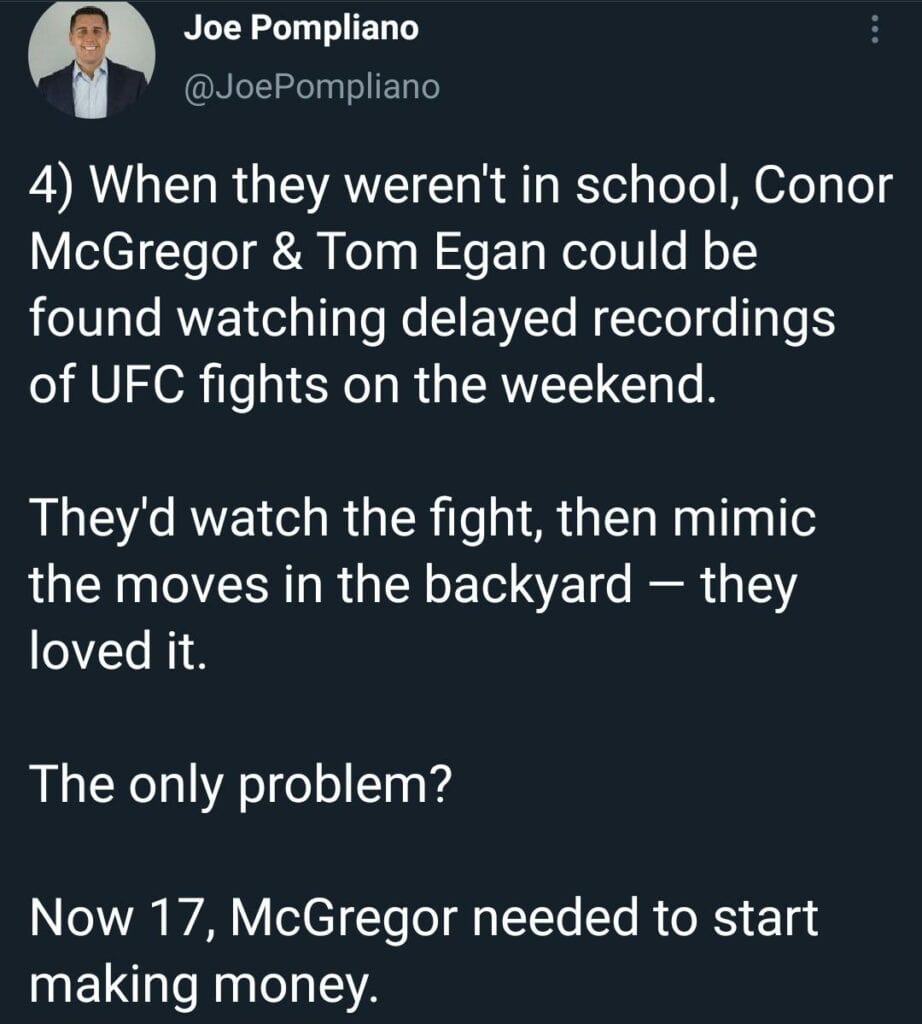 Conor's life as a plumber wasn't too sweet. The Irishman had to sacrifice his passion and love for MMA to work his daily job and put food on the table. Mystic Mac had to gamble with his life whether to continue his life as a plumber or make it big as an MMA fighter.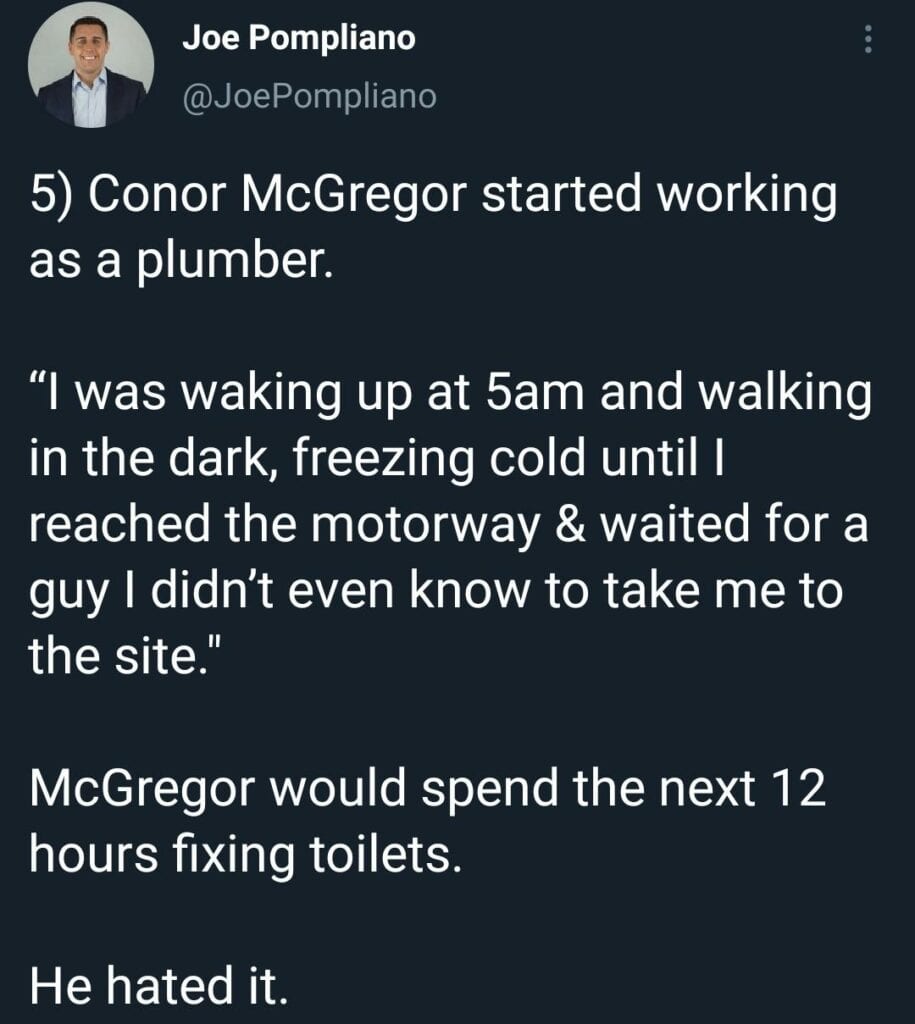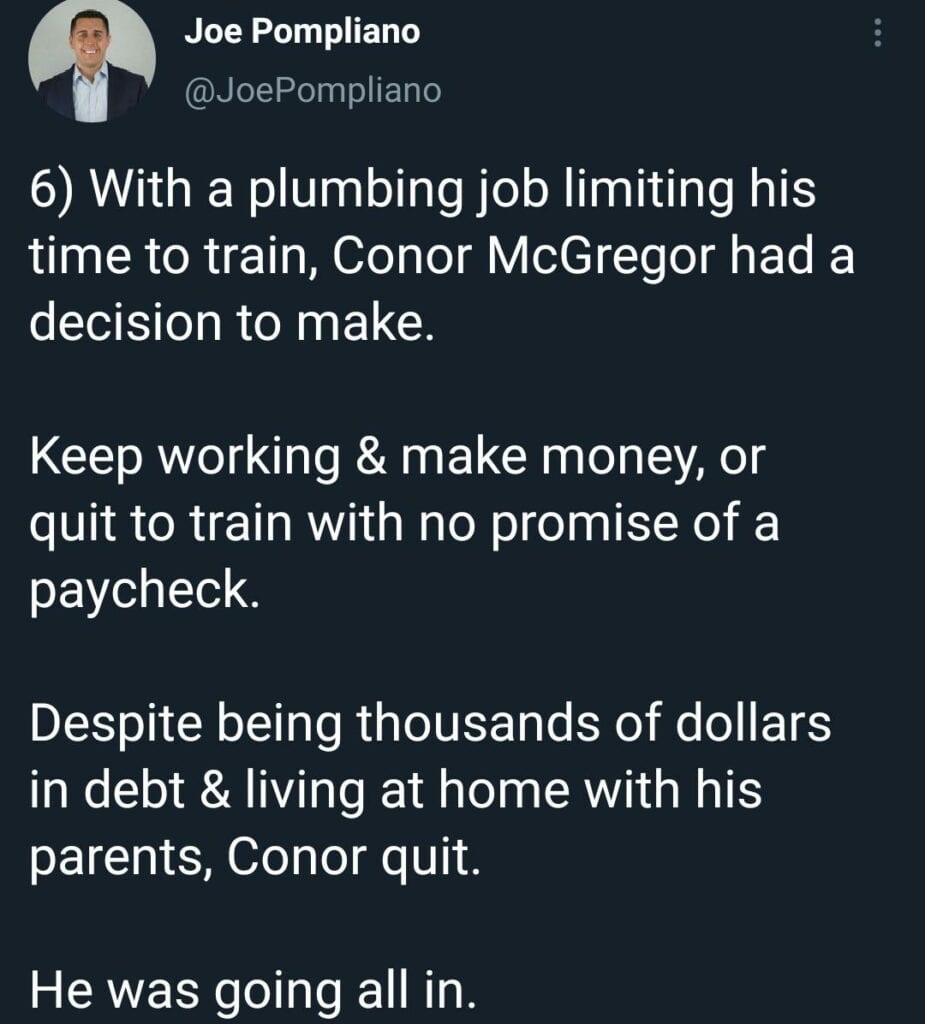 Conor McGregor stepped up his MMA game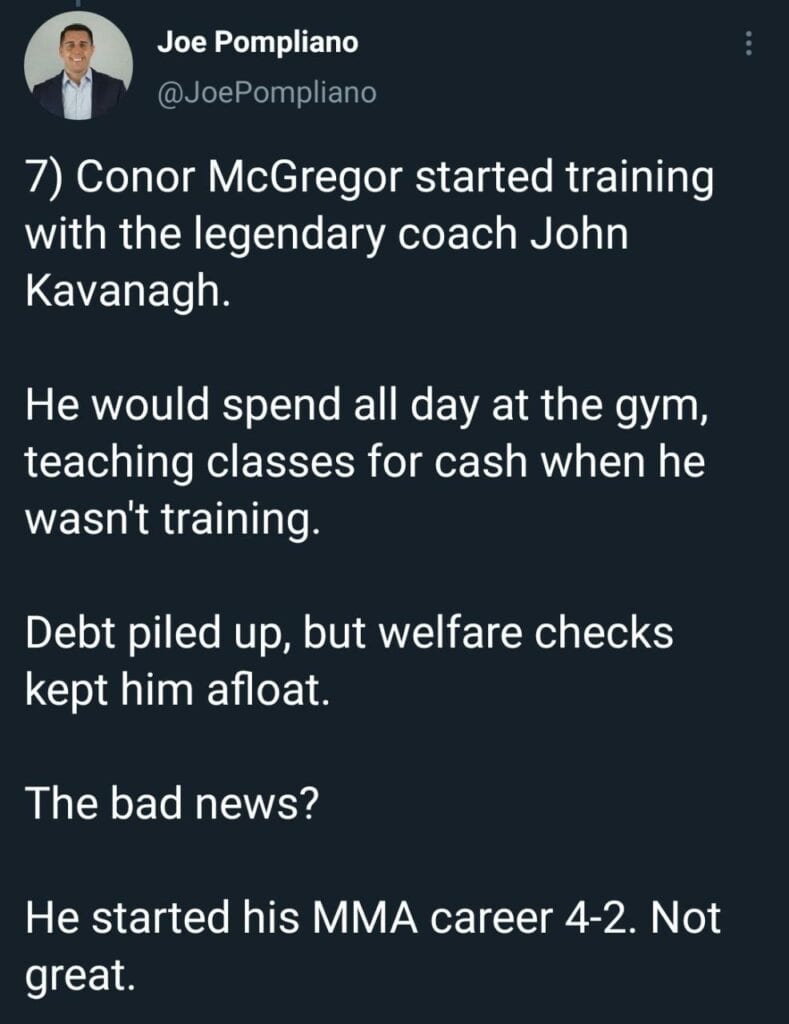 Meeting John Kavanagh was Conor's biggest fortune in his life. The legendary coach help mould this raw young lad from Ireland to the man he is now. Pure dedication, heart, and soul to the sport of MMA to make it big was Conor's plan. After some ups and downs in his career, Conor finally impressed the bossman, Dana White and made it to the UFC.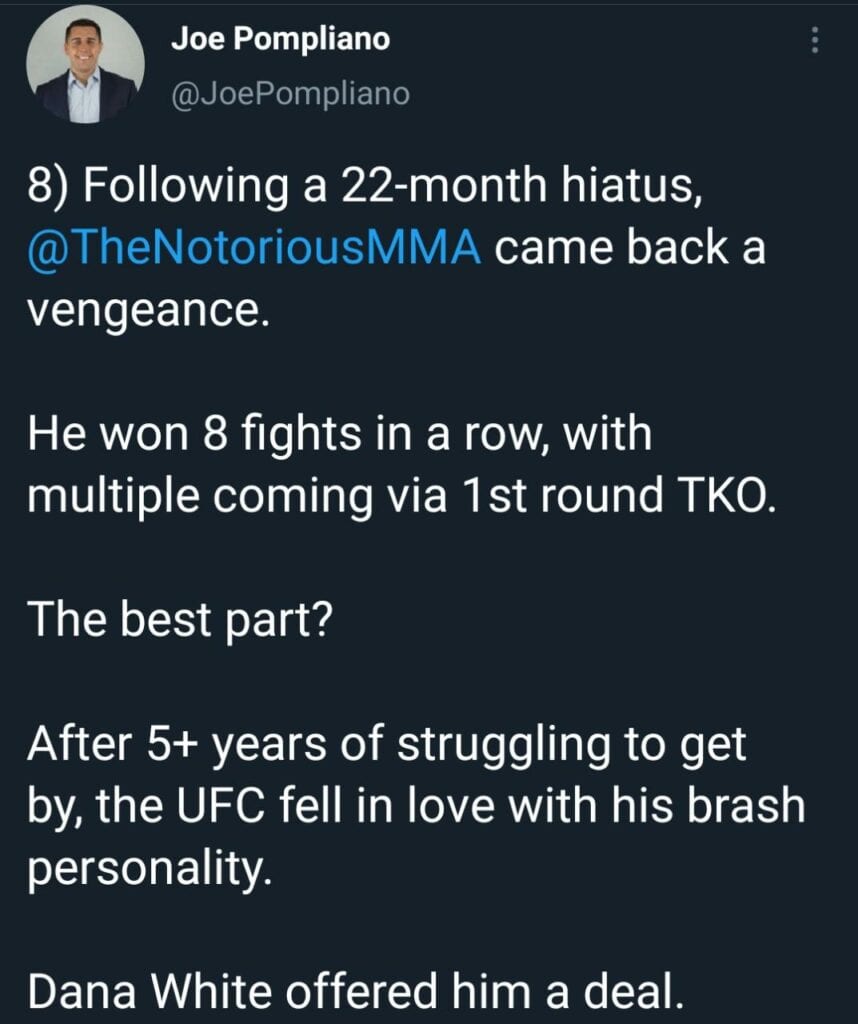 Then came his debut, where Conor McGregor introduced himself to the world in "Notorious" style. To quote his post fight which is till today one of the most iconic lines in UFC, "Dana, 60 Gs baby!!"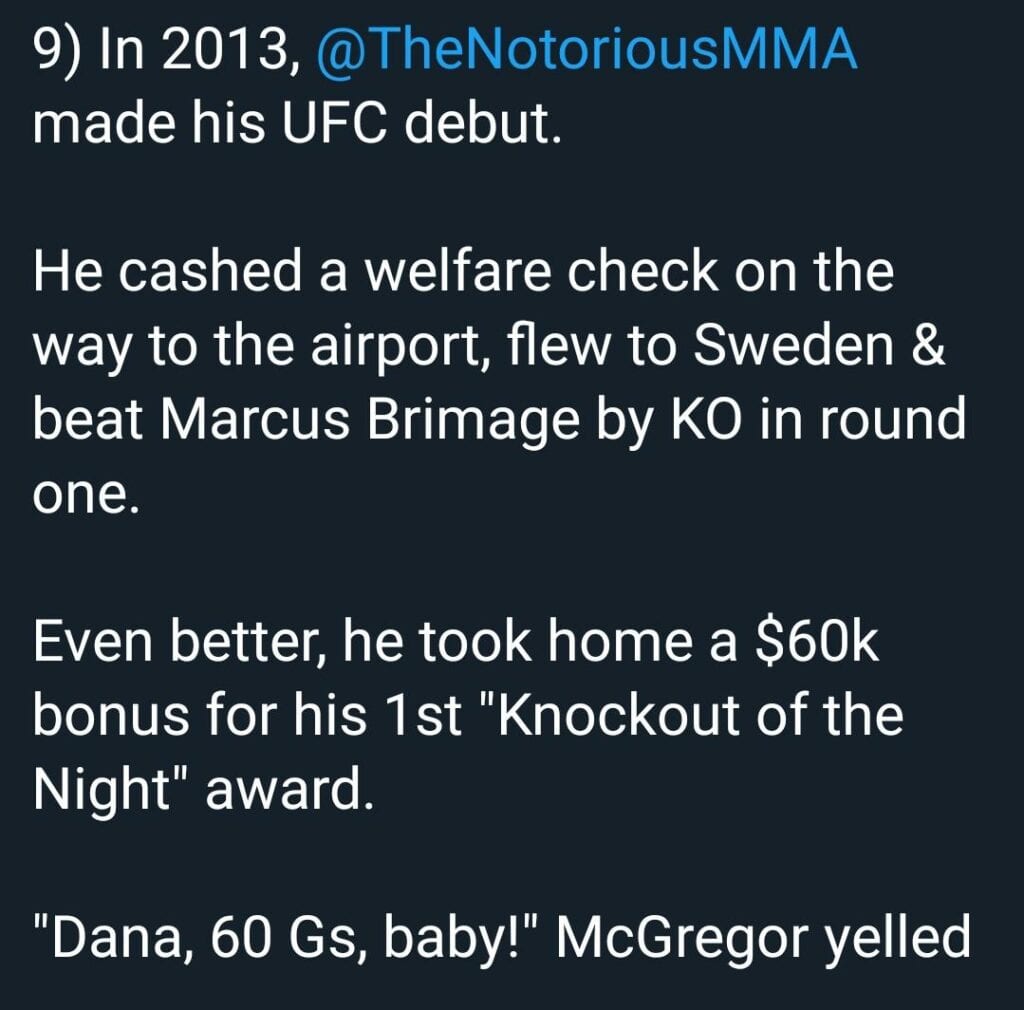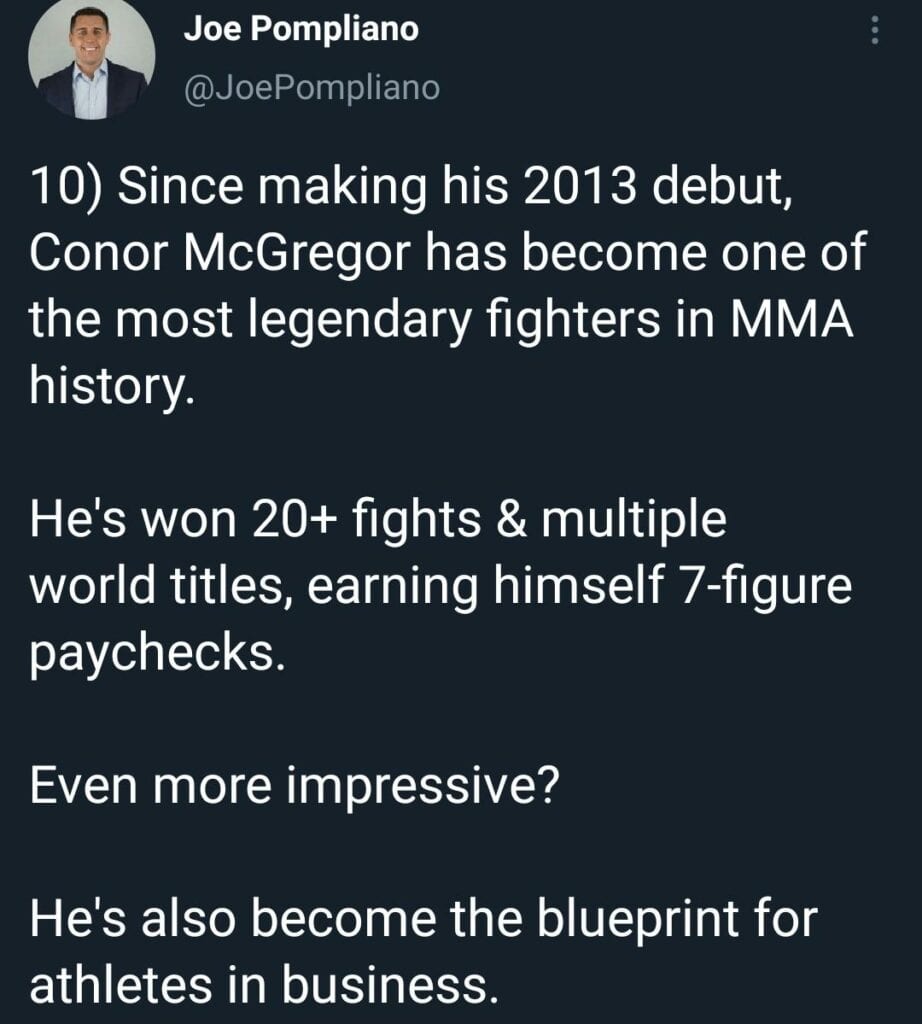 Conor McGregor the Businessman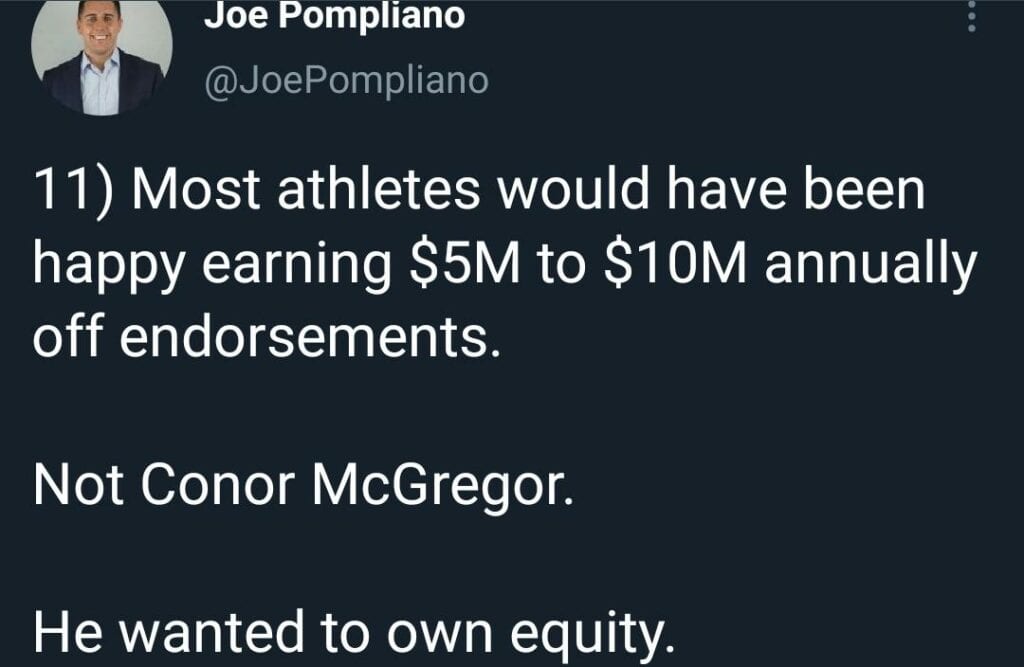 After earning some riches in the UFC, the Irishman did not want to stop there. He strived to make it big and he actually made it becoming an example to many of the fighters. Then came Conor McGregor with his venture outside the octagon to have his own brand of whiskey. Most of his net worth today, is contributed by his company, Proper Twelve.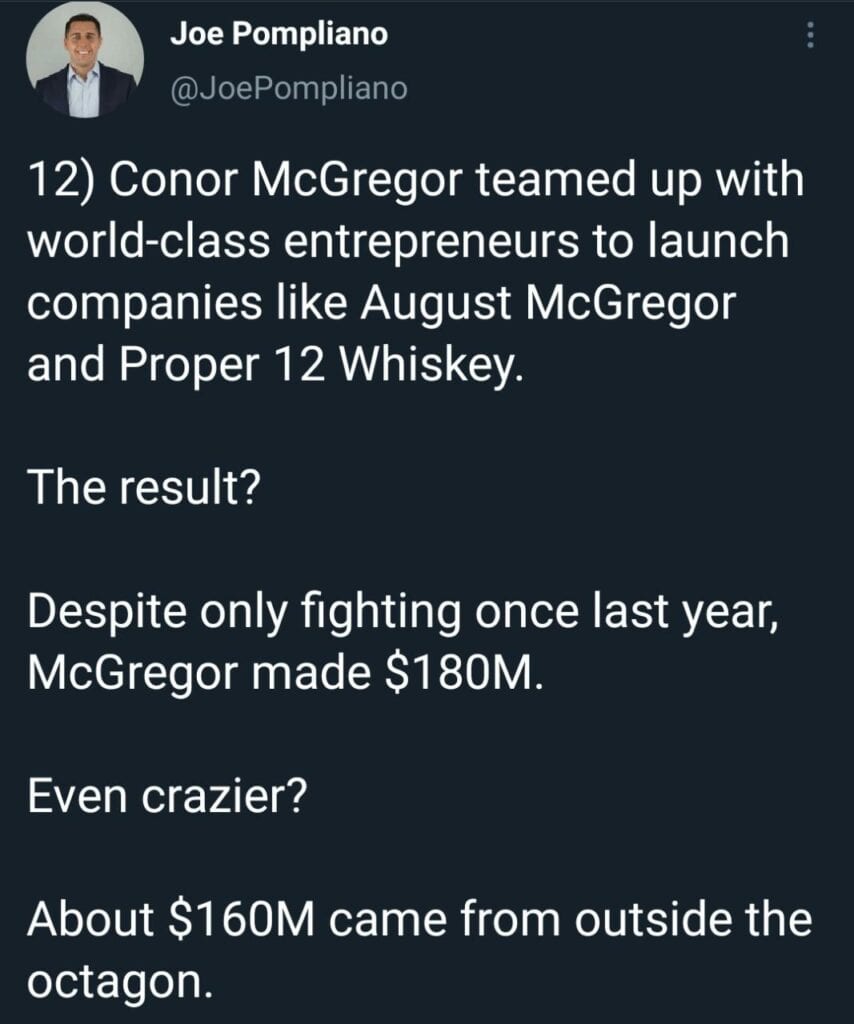 Conor's risk finally paid off and today he is the richest athlete in the world beating the likes of superstars like Lionel Messi, Cristiano Ronaldo, Lebron James, and more. If this story isn't motivating I don't which is.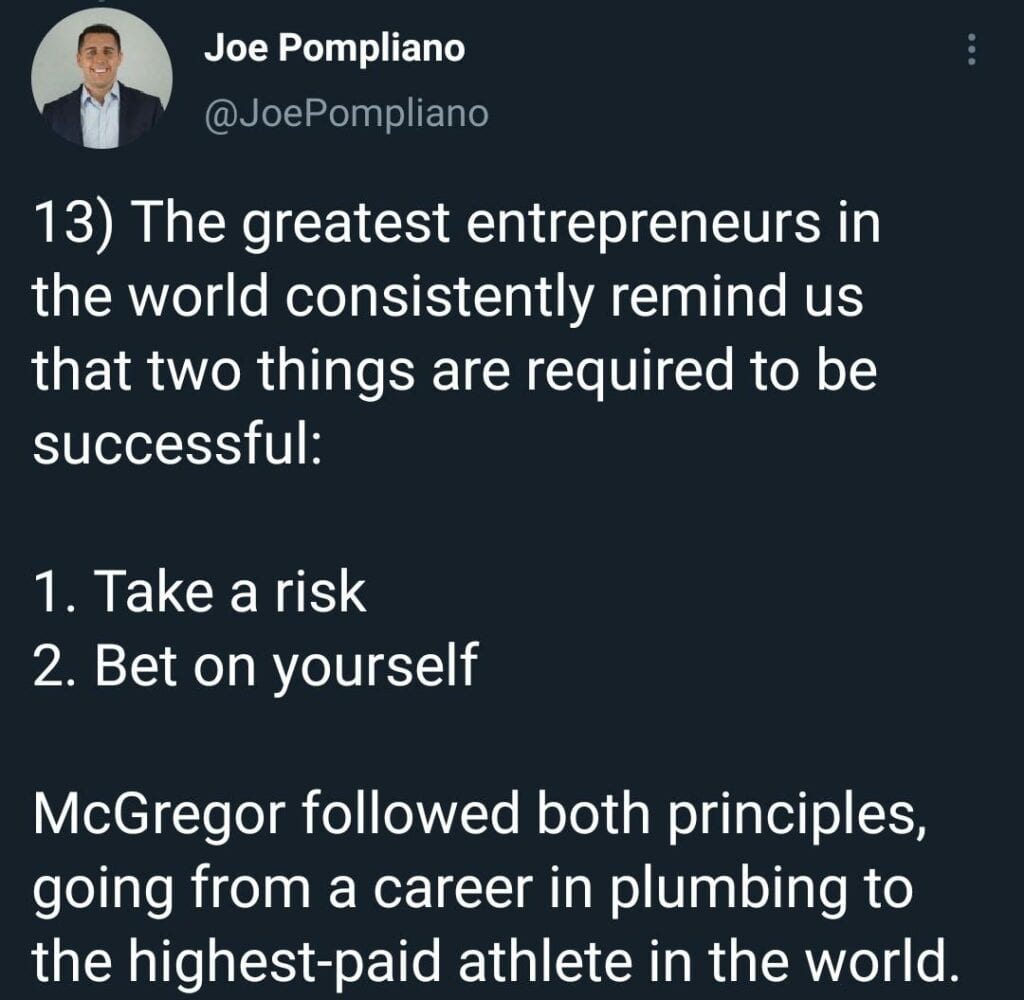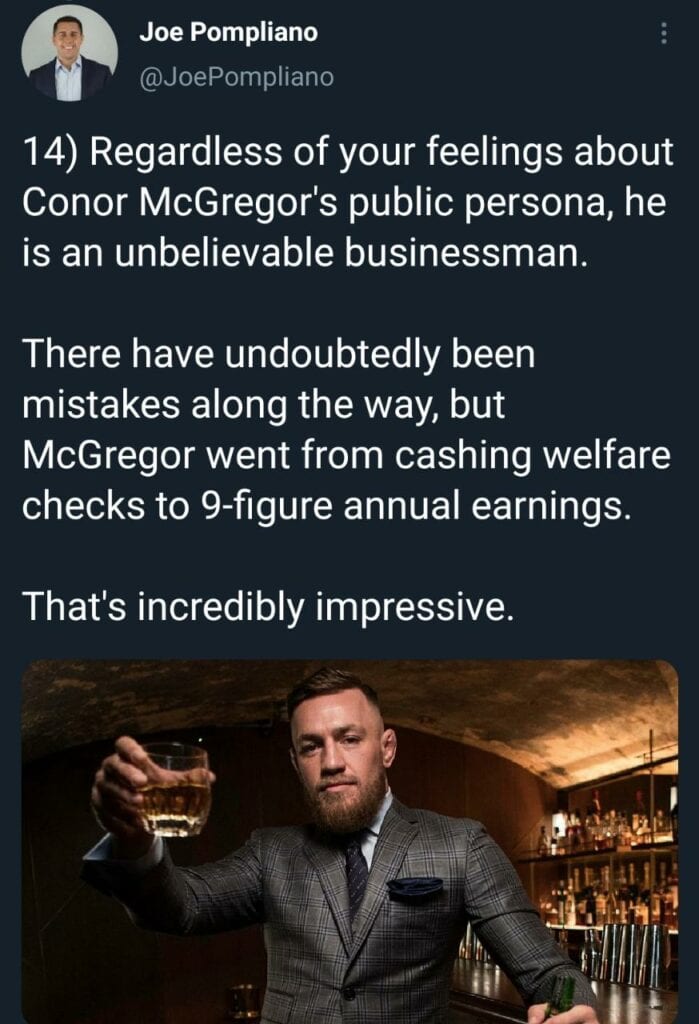 Also read: "I stand with India," Conor McGregor trains with Indian heavyweight Ramston Rodrigues and lends support to the country