Contrary to popular opinion in the MMA world, Conor McGregor believes he has a great ground game off late.
Conor McGregor is undoubtedly one of the greatest strikers in the history of the sport. The Irishman is feared for his ferocious left hand that can clip any opponent inside the octagon but the fighter has also been known to have a poor ground game over his career.
The former two-division champion has faced a lot of problems in the past due to his fairly average takedown defense and grappling compared to his biggest rivals in the past. Despite the past, McGregor believes in recent times, he has developed a "ferocious ground game" which is as good as his superstar rival Nate Diaz or even better.
In a recent tweet where Conor boasted about being the best boxer in MMA, a fan of his quote tweeted him and requested the fighter to improve his ground game. "As one of your biggest fans, work on a ground game please," wrote his fans which insinuated the fighter to explain himself.
"I'm very pleased with my ground attacks," says Conor McGregor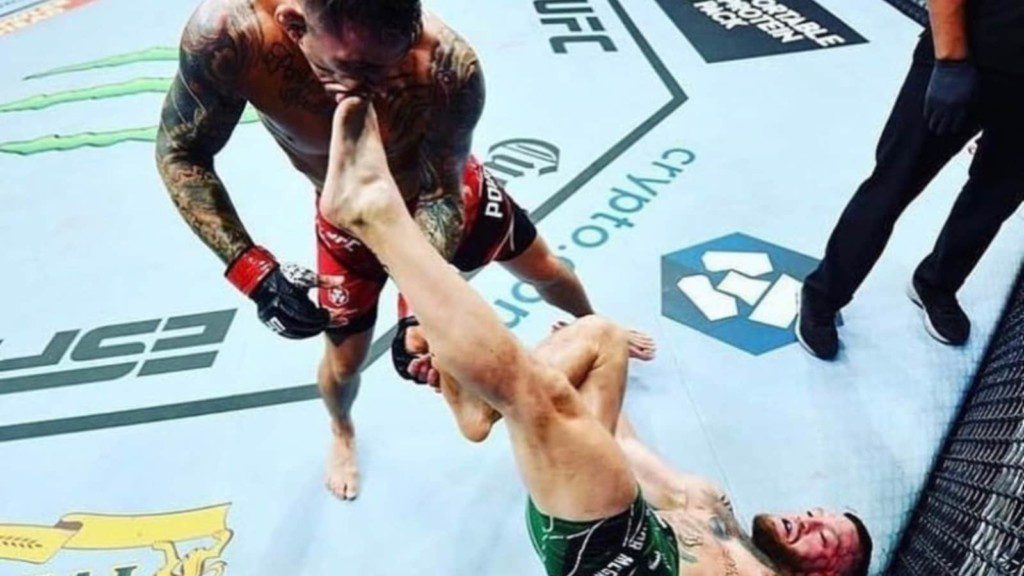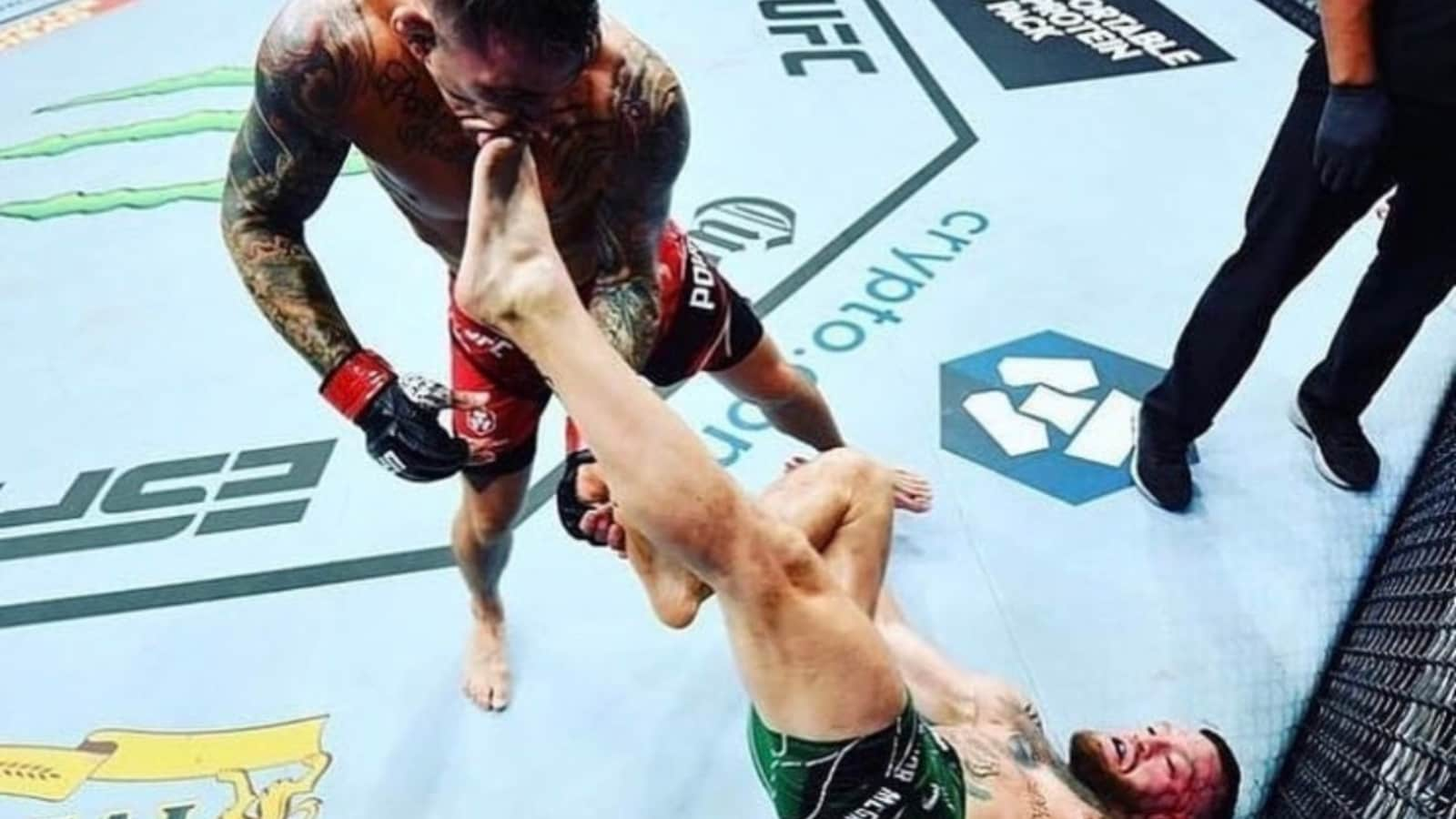 After the Notorious One was asked to improve his ground game from a fan, the fighter was furious and replied. "I'm very pleased with my ground attacks from the bottom, at present. I butchered dude from the bottom, use your eyes. He backed away from me! I've now developed a more ferocious version to Nate's ground game," said Conor.
The fighter believes just like how opponents avoid following Nate after he is on the ground, similarly, no one will follow Conor too in the future. "If Nate goes down, no one follows. They won't follow me now either. Watch!"
A fan later even posted a video of the Irishman scoring from the canvas after he was taken down by Dustin Poirier in his trilogy fight. There is no denying that Conor has some nasty elbows. Conor has been submitted by two fighters in the past, Khabib Nurmagomedov at UFC 229 and Nate Diaz at UFC 196, who is known for his elite Jiu-Jitsu. So, it wouldn't be a reach to say that Conor McGregor's ground game is not as bad as the general audience perceive it.
Also read "I will be back and it will be settled," Conor McGregor warns Dustin Poirier to be ready in 2022 for a final fight