Just hours after former two-division champion Conor McGregor called out multiple boxers in the UFC for their boxing capabilities to be below the "Notorious" one, McGregor got one of the fighters' attention. This can also be the callout for a matchup we didn't know, but we needed anyway!
McGregor is on a Twitter spree calling out fighters for whatsoever reason. But one thing is for sure, he cannot wait to get back to fighting as soon as possible. McGregor last fought at UFC 264 where he lost to lightweight Dustin Poirier via doctor stoppage after the first round due to a sudden fracture of the shin bone resulting from a wrongly executed teep kick. Now McGregor is expected to return to combat action in a wheelchair boxing match for a charity event.
Conor McGregor gets interim UFC Champion Petr Yan's attention on Twitter; McGregor responds with a challenge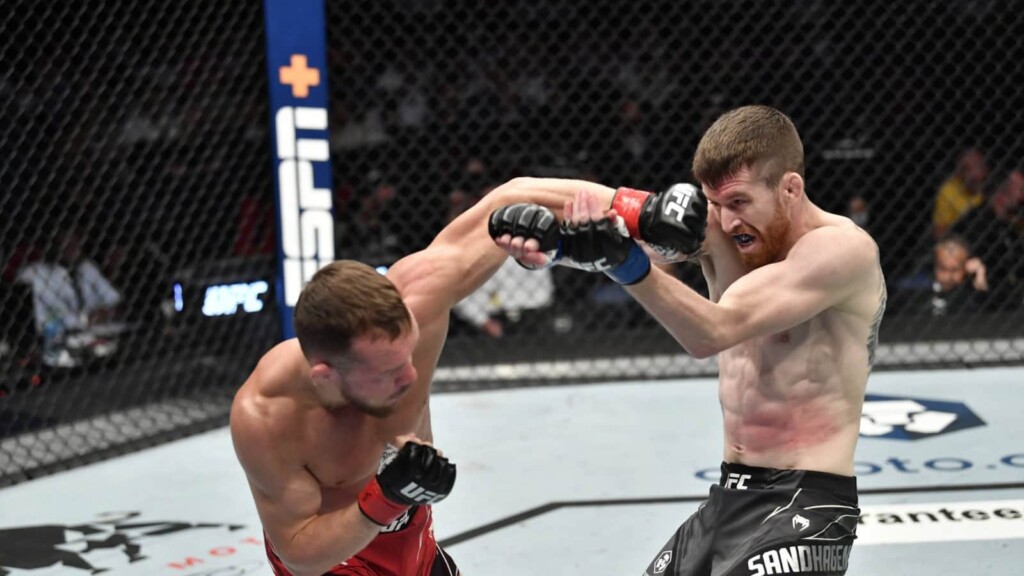 Interim UFC Bantamweight Champion Petr Yan is on top of the technically deepest division in the UFC roster. Yan has been complemented by many, especially after his last fight, for his ability to adapt to his opponents' striking patterns and eventually finding a counter striking set-up to land powerful shots. Yan last fought at UFC 267 where he dominated an extremely technical knockout artist in Cory Sandhagen in a five-round war for the interim UFC Bantamweight championship.
Conor McGregor initially took to Twitter retweeting a fan's personalised list of best boxers in MMA which included both McGregor and Yan. Retweeting that picture of list, McGregor quoted additionally "I outboxed 3 guys on this list! There's no one even remotely close to my boxing in the ufc. Even Dustin only got shots off post the leg damage. Everyone has been pucked around by me if we are going off boxing. Yan is good tho, i like his style. I'd rip him up in that shell tho."
In response to this, Yan replied "Conor, we all know that you like to talk, but let's get straight to the point if you really want to box or to fight, I don't care about the weight or the ruleset. I bet you won't show up @TheNotoriousMMA [McGregor's Twitter account]"
McGregor made sure he acknowledges Yan's response and therefore had something more to offer. He said "Lol, no prob littler. We will set up a spar or something similar in the near future. Will host you and your team in Ireland for one of our shows at Crumlin boxing club. We will figure it out then, kid. God bless ya. @ParimatchGlobal, get this set."
UPDATE: Petr Yan positively responds to Conor McGregor's challenge; asks for "enough gas for 12 rounds"
In a tweet put out recently, Yan says "Maga, we can play if you don't want to decide matter seriously. Just let me know if you will have enough gas for 12 rounds, kid. Sláinte"
McGregor as of now doesn't seem to go below the lightweight division anytime soon and Yan is right now on a verge of becoming the champion of the world again at UFC's bantamweight division since he secured his title shot against the current champion Aljamain Sterling. So McGregor's challenge for a sparring event is feasible, considering he is also ready to host Yan's team as well. But will Yan accept the challenge? What do you think of this match-up? Who do you think is the better boxer in MMA?
Also Read: "You chose the easy fight," UFC Lightweight Tony Ferguson targets Islam Makhachev's manager in a heated Twitter back and forth