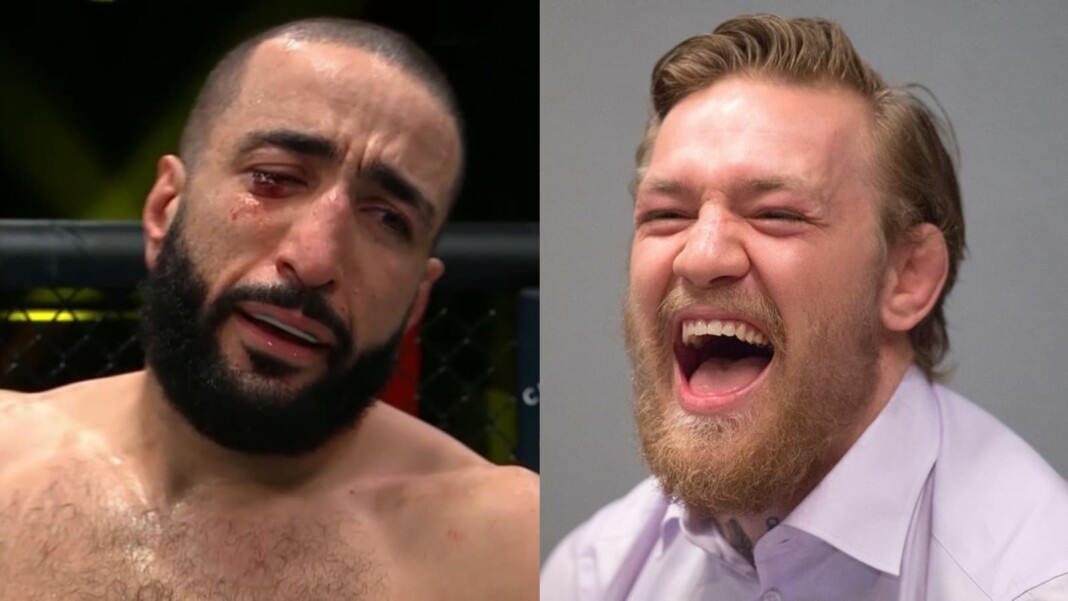 If Belal Muhamad was a Conor McGregor fan, there are high chances of him not being a fan anymore after the Notorious One reacts to a hilarious troll of the welterweight fighter.
MMA Twitter is a brutal place for anyone. Be it a superstar like Conor McGregor or a rising fighter like Belal Muhammad. Recently an MMA fan account put out a satirical tweet trolling. Both Belal and Conor are two of the most active MMA fighters on their respective social media platforms. Twitter username Slawsome must be a lucky person since his meme made it to the UFC superstar's radar.
The tweet read, "If you want dominance, look at Silva. If you want power, look at Ngannou. If you want wrestling, look at Khabib. If you want IQ, look at St. Pierre. If you want striking, look at McGregor. If you want speed, look at Aldo. If you (want) non of that, look at Belal Muhammad." The UFC superstar could not hold back his laughter and reacted with laughing emojis to the fan's post.
Would Belal Muhammad fight Conor McGregor?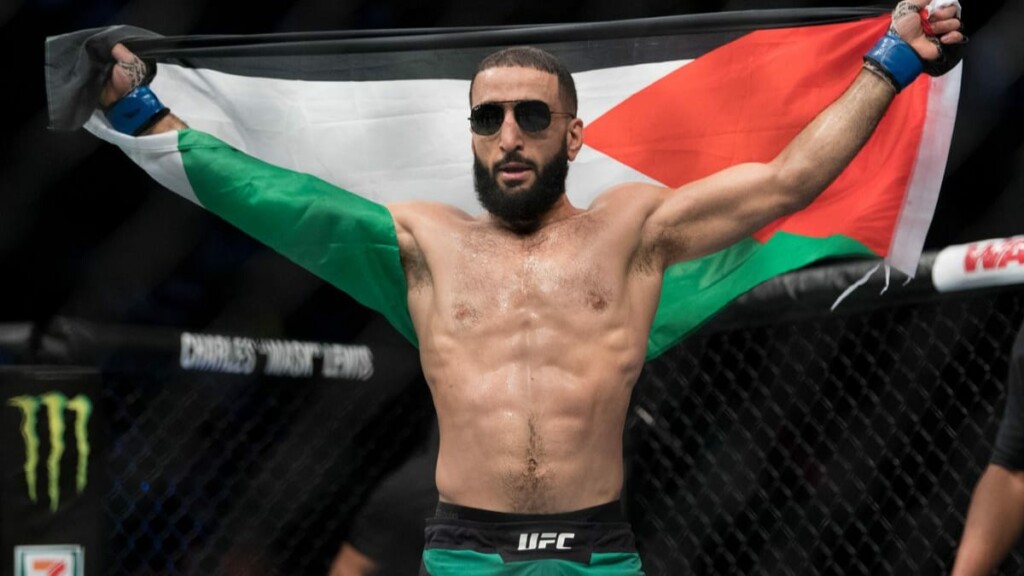 There is no fighter in the UFC that would not like to sign a fight with an Irish superstar. A fight with Conor immediately guarantees a huge paycheck. Just like any other rising fighter, Belal too aspires to share the octagon with "Mystic Mac". In 2021, Belal said in an interview that he would want to fight McGregor.
Though Belal wants the belt first, he wouldn't mind a hefty paycheck in his way to the welterweight gold. "I am still chasing gold, and I want to leave my mark in this sport. Gold is always the gold, but if I can get a little money with it, why not?" said Muhammad in an interview when asked about a potential fight with Conor.
Also read: "I'm going to slap him up," Jorge Masvidal is ready to baptize Leon Edwards in their fight at UFC 269