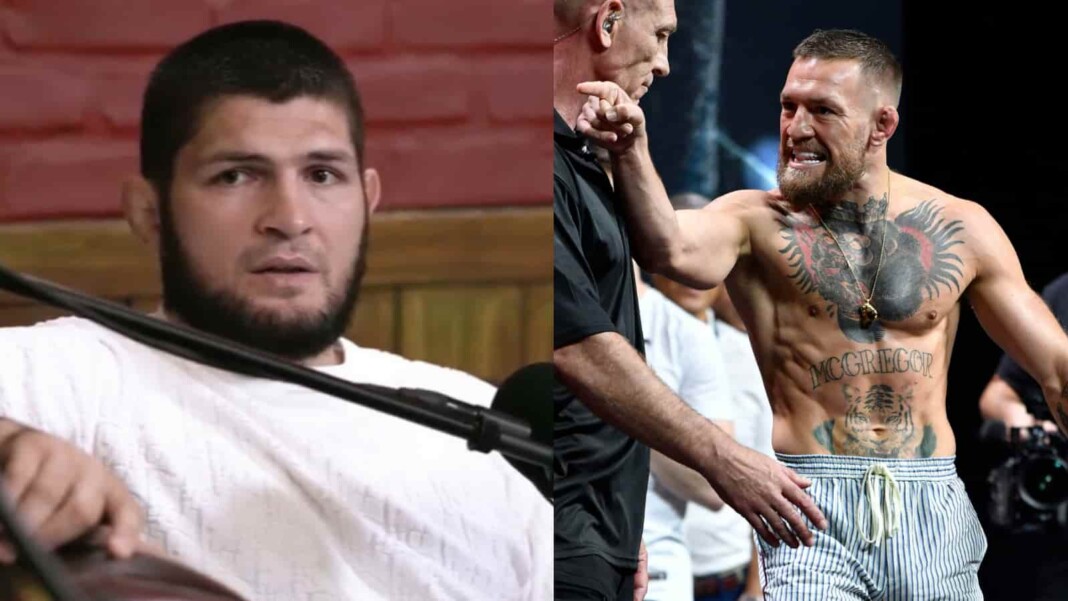 It has been 3 years since Khabib Nurmagomedov beat up Conor McGregor inside the octagon but the beef between them hasn't seemed to have cooled off one bit.
UFC's superstar Conor McGregor has been on a craze lately after his loss at UFC 264. The Irishman reignited his war between former lightweight champion Khabib Nurmagomedov after he spoke ill about the Dagestani's father, Abdulmanap Nurmagomedov. Recently on Hotboxin with Mike Tyson, Khabib addressed McGregor's ill comments on his father by calling the Irishman "evil".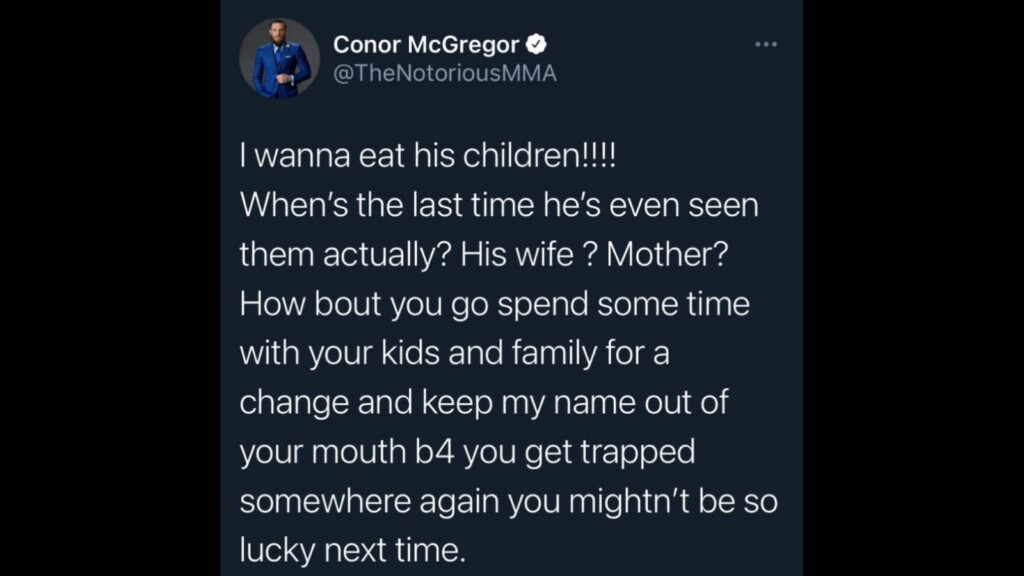 Conor decided to respond to those comments on Twitter and crossed the line once again. His team or the fighter himself must've deleted the tweet soon after he posted it. "I wanna eat his children!!!! When's the last time he's even seen them actually? His wife? Mother? How bout you go spend some time with your kids and family for a change and keep my name out of your mouth b4 you get trapped somewhere again you mightn't be so lucky next time," he wrote in the deleted tweet.
What did Khabib Nurmagomedov say to Conor McGregor's comments on his dad?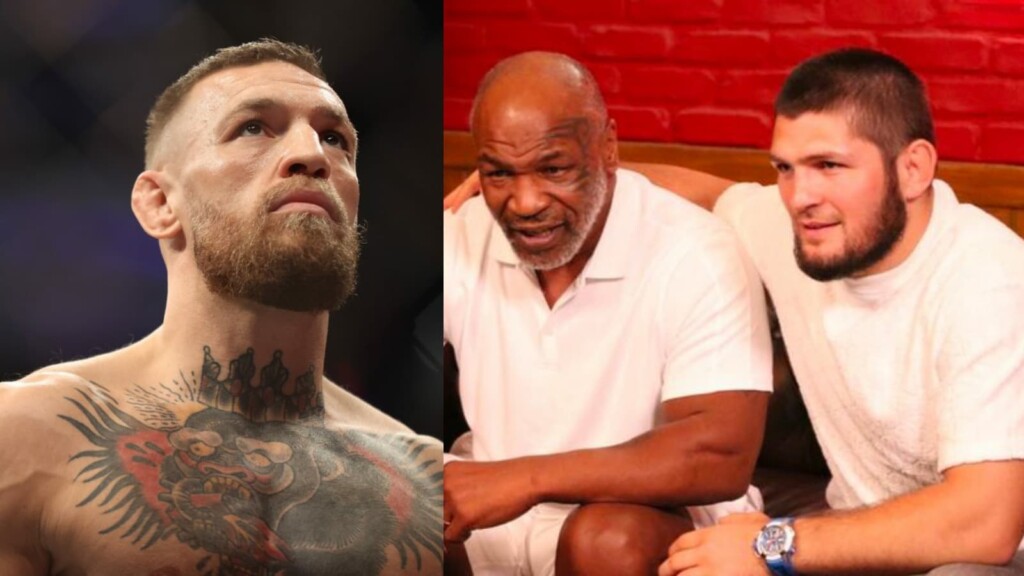 Khabib thinks only a man with an evil intention would go after another person's father, kids, religion, and nationality. The Russian is known to not trash talk and sticks to talking about his game when it comes to press conferences, unlike McGregor who has crossed the line on numerous occasions.
In his latest interview with the boxing legend, Mike Tyson, Khabib says, "When he talked about this, only evil can talk about your father, like wife, kids, religion, If you're a normal human, you're never going to talk about this stuff."
"For me, I think he posted this tweet [when he had] drunk too much or [had done] something. He always deletes these tweets. When he become normal, [he looked at his phone] and said, 'Oh, what I did.' Then he delete. This is my opinion, what he does all the time."
Also read: "This shows who you are inside, how dirty you are," Khabib Nurmagomedov reacts to Conor McGregor's controversial tweet about his father
"Covid is good and father is evil?" McGregor shows no class and disrespects Khabib's late father.