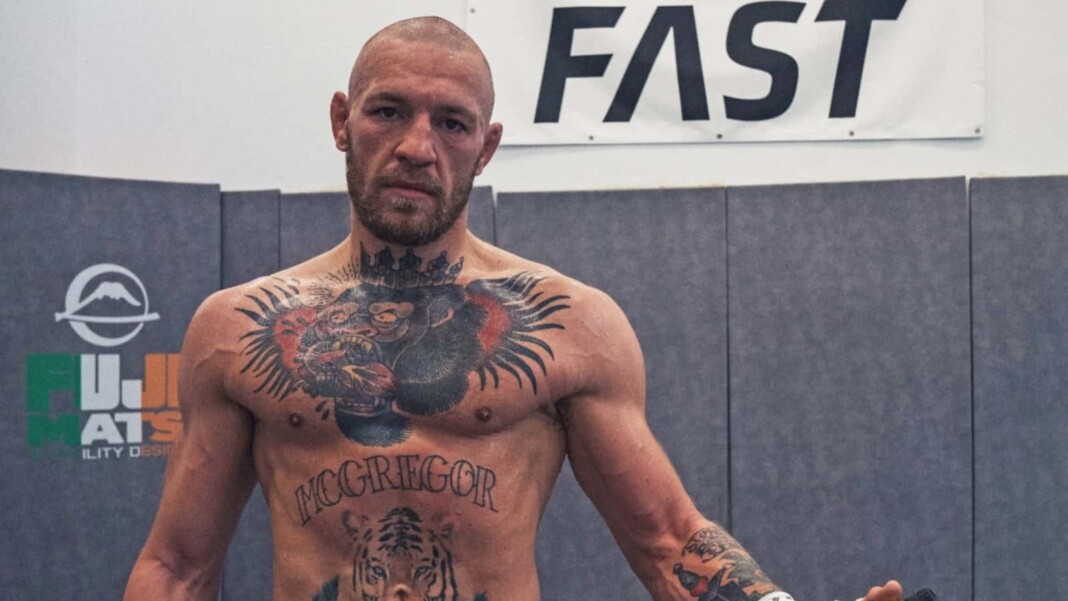 UFC megastar and former two-division champion Conor McGregor is back into practising the art he is known for, the art of fighting. The Irish mixed martial artist posted his video of him practising on the mitts. This comes months after his fight, back in July when he broke his shin bone due to hitting a teep kick that landed on his then UFC 264 opponent Dustin Poirier.
The fight with Poirier had to end at the end of the first round due to Doctor Stoppage. McGregor was filled with nothing but frustration and resentment for how the fight ended as opposed to his beliefs. Since then, McGregor was doing no martial arts training but was seen lifting weights whilst his leg was recovering. The shin bone, as per McGregor has now been replaced with a titanium disc.
WATCH! Conor McGregor practising hooks and other punches on a video incorporated with a motivating caption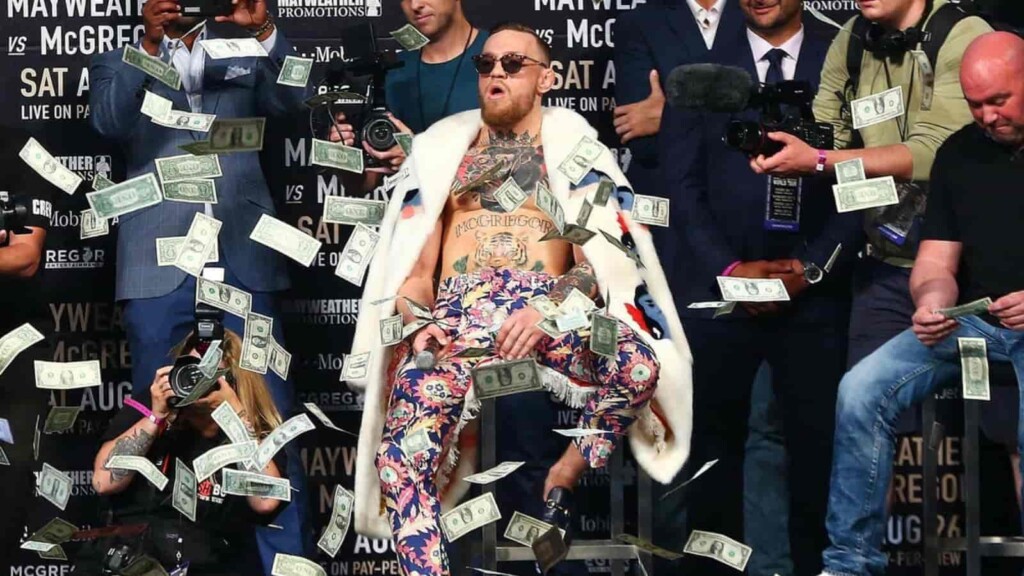 McGregor posted a video of him training on Instagram, captioned "First time back on the pads! What a buzz! Let's go team @mcgregorfast! Like my good friend @schwarzenegger says, 'I'll be back, bitches!' Back with a vengeance!"
"Thank you to all my doctors and my team for getting me this far so soon after surgery! There is work to be done but doing work is what I'm known for. Strap yourselves in for the greatest comeback in sports history! #champchampppvbillionaireking," McGregor concluded
When do you think the "Notorious" one will make his return, and against who? The fourth fight with Poirier is highly unlikely but this Conor McGregor ladies and gentleman, this man has done things that only happens in fighters' fairy tales. Other than that, he can close his rivalry with a trilogy match with Nate Diaz.
Also Read: "It was unbelievable," UFC President Dana White on UFC 267's epic co-main event starring Petr Yan, Cory Sandhagen