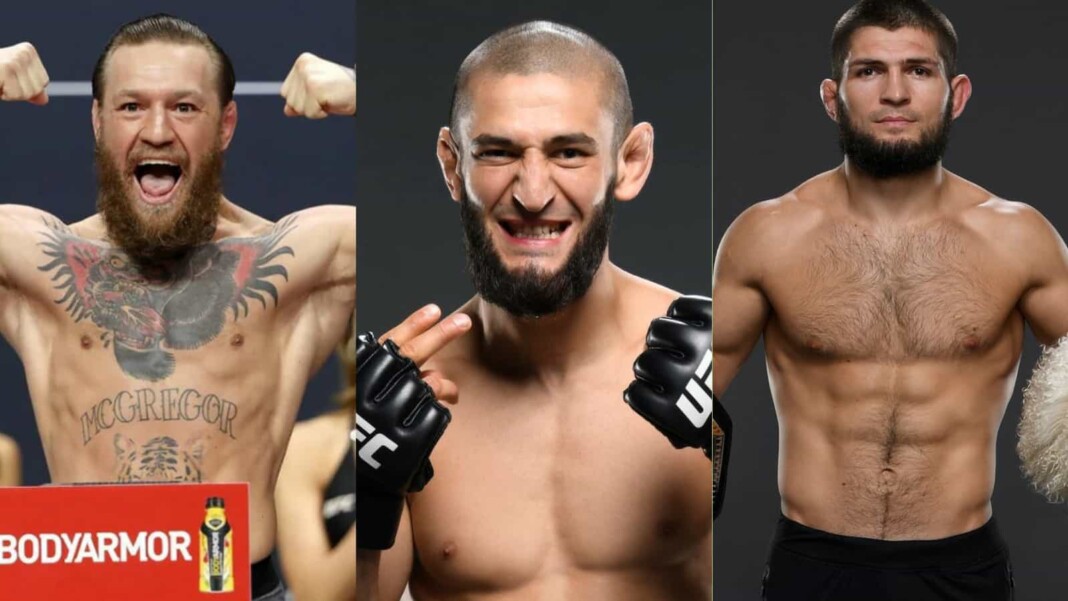 These two have been going back at each other since 2018, the rivalry started when Khabib slapped Conor's teammate, and even after fighting each other inside the octagon, there seems to be no end to it.
These two go back and forth from time to time, and recently Khamzat Chimaev joined the organization and people started comparing him to Khabib. Khamzat stated that he respects Khabib, but he had a little fall out with him for which he later apologized.
Recently Conor Tweeted out that Khamzat reached out to him, and offered his help to McGregor, he wrote, "Bratha, no problem. I appreciate you reaching out to the team in 2018 to come and help me beat up the little scared pigeon b**ch. Chechnya knows! F**k those eagles mma pu****s, we are Akhmat MMA! Smash them up we will! Let's go! The Mac and Akhmat! We take no s**t! Never peace."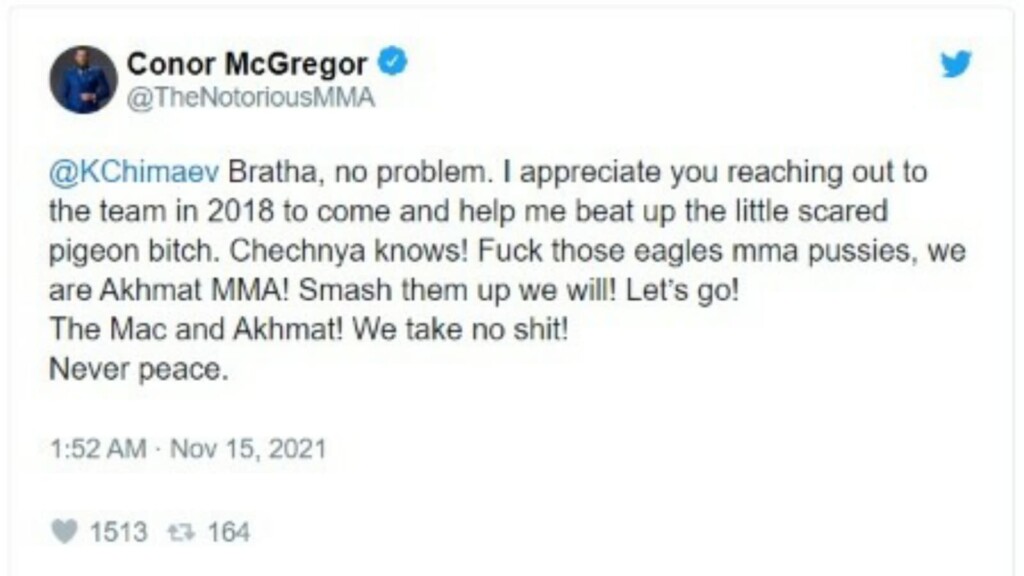 "Many people thought I was coming there to help him to prepare for Khabib," Khamzat Chimaev says he wasn't planning on helping Conor McGregor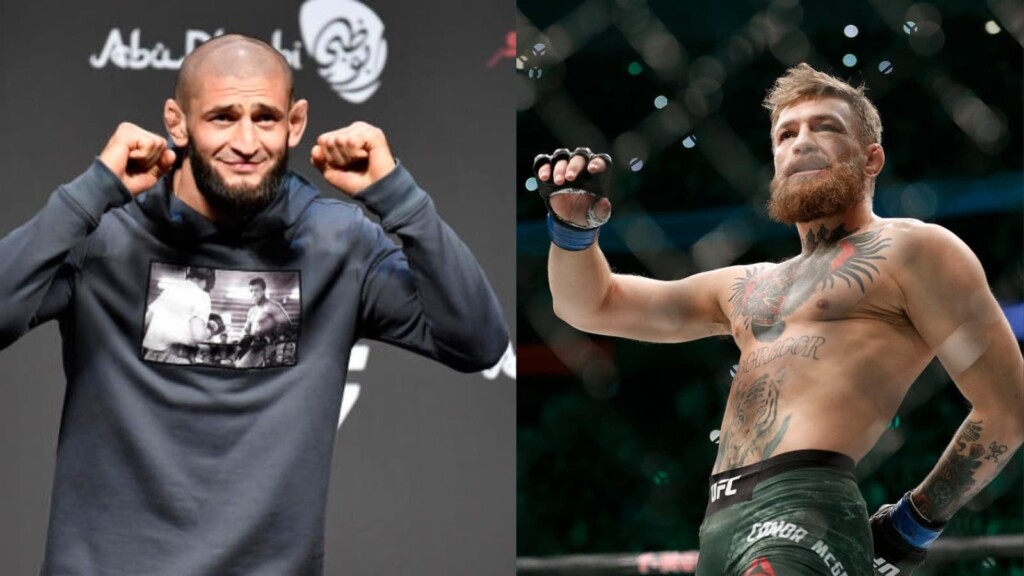 Khamzat, on other hand, claimed that he wasn't planning on helping McGregor, he was there to beat him up, "At that time, I was fighting as an amateur or a pro record of 1-0 when that happened. It is that time when he insulted Khabib, and he also was talking about Zubaira. I'm living here very close to him. I was thinking that I would catch him in the streets or at the gym and beat him up. This is what he deserved. I landed in Ireland and waited in an airport," he said.
"Honestly speaking, I wanted to beat him up," he added. "Many people thought I was coming there to help him to prepare for Khabib… not for Khabib. I was coming there to protect our pride and honour. I was going there for all of us. If that would not have happened, I would have maybe thrown, I don't know, some object. … I think I was able to stand for myself." (H/T Bloody Elbow.com)
Also read – Former 2 division champ Conor McGregor calls out current UFC Champion for an interesting challenge; offers to host opponent's team in Ireland