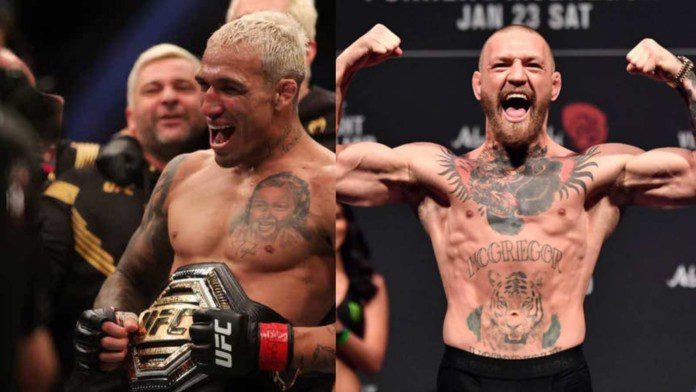 Charles Oliveira just defended his lightweight throne against the number one contender, Dustin Poirier at the main event of UFC 269. Dustin had Oliveira hurt in the first round, but Charles came back strong and submitted Oliveira in the third round with a rear-naked choke to retain his belt.
Dustin was coming off from two back-to-back wins against the former two-division champ, Conor McGregor. He knocked Conor out in their second meeting and then Conor broke his leg in the third one. He is currently recovering from his leg injury and has called out Poirier on a number of occasions.
After his loss against Oliveira, Conor laughed at him for giving out such a bad performance, and now he has called out the champ, for a title shot, he wrote, "So what date am I fighting Oliveira?" Even though he is on a two-fight losing streak, given Conor's popularity UFC can most certainly provide him with a title shot. Nothing has been confirmed yet, but it would be exciting to see him compete against the champ.
"Runner up champ you two are," Conor McGregor trashes Nate Diaz and Dustin Poirier for never getting the undisputed title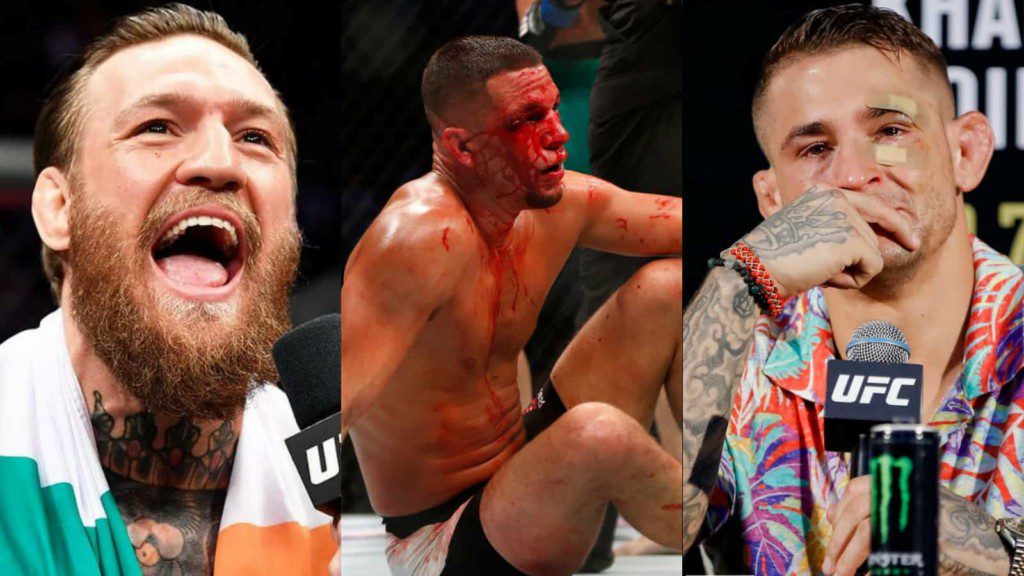 After Dustin's loss Nate Diaz called out McGregor for losing to him two times. He wrote, "How Conor let Dp fuck him up hella times he sucks."
Conor took notice of his Tweet, and clapped back with an instant reply, he wrote, "You lanky string of piss he got lumped around and got lucky twice. That's it. Is what it is. Embarrassing night for him alright. That closed guard game. Wtf was that. Wow! Shocking. All good happy Sat night horse yupya it's proper twelve day tomorrow 12/12. New Paddy's Day!"
There's a lot of possible options for Conor's return but a title fight against Oliveira would be the most exciting one.
Also read – "What's the big deal"- Colby Covington invalidates Dustin Poirier's wins against Conor McGregor