UFC megastar Conor McGregor wants to return desperately by next year and wants it in a big way! The Irish mixed martial artist has been frustrated with the halt of his fight career due to the broken fibula he caught in his last fight against Dustin Poirier at UFC 264. Since then McGregor was initially seen under media attention for wrong reasons of assault and throwing drinks at celebrities.
Nowadays, McGregor has worked a lot on himself for his physique and strength which has left many wondering as to what weight class will he fight at in the long term. Regardless, McGregor has said that he will train fully MMA by April 2022, which if one can suppose, he may return by the third quarter of next year. Regardless, the former-double champ definitely wants to get the lightweight throne back.
Conor McGregor gets hilarious caught by Islam Makhachev and his manager Ali Abdelaziz for title shot calling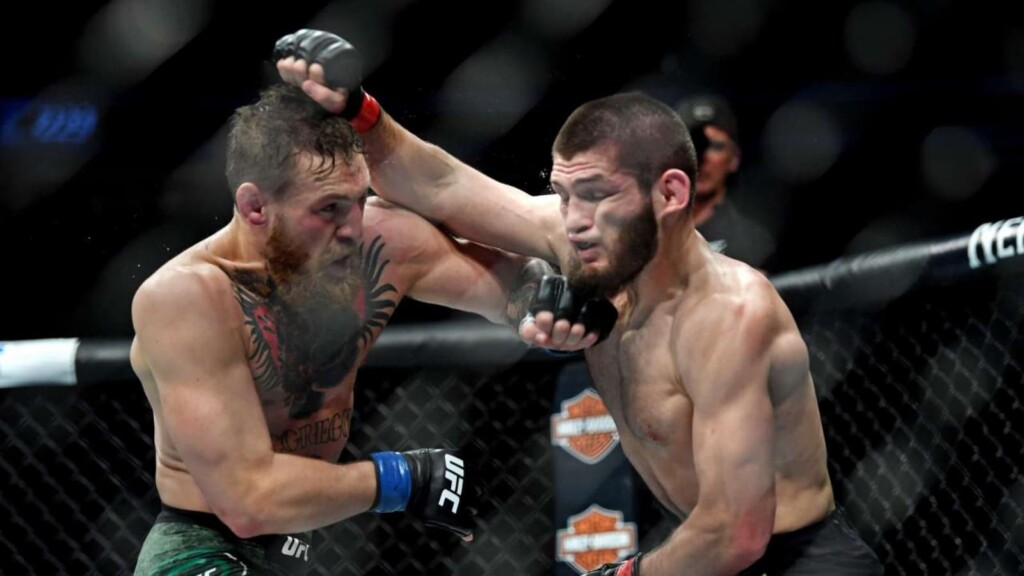 McGregor posted a tweet that said "So what date am I fighting Oliveira?" which was in some way a sequel to the tweet in which he said that he is coming for the belt in his next fight which as per him should be against the current lightweight champion Charles Oliveira, once he returns to the Octagon healthy.
UFC's #4 lightweight Islam Makhachev, who's also the protege of McGregor's biggest rival Khabib Nurmagomedov, took a hilarious jab on McGregor responding "Your fight is on February 30."
If this was not enough, Islam's manager, Ali Abdelaziz who once managed Khabib Nurmagomedov and is also in bad blood relation with McGregor, further replied "MacTapper [trolling name for McGregor] you need to sit your ass down, maybe you get an opportunity to fight for Eagle FC one day." Eagle FC is Khabib's Russian MMA promotion which Khabib brought back in November of last year.
Islam and Abdelaziz are going down with the situation that they should be in the title shot next after Abdelaziz's other fighter Justin Gaethje, if and after they defeat the #3 lightweight Beneil Dariush, who's also managed by Abdelaziz. The fact that 3 fighters from the top 5 are managed by Abdelaziz, all the way makes his say more valuable on the lightweight division even as a manager.
What do you think about Islam Makhachev and Ali Abdelaziz's teamwork on knocking down Conor McGregor via tweets? Do you think the UFC will grant McGregor a title shot on his way back to fighting? Do you see Islam winning the lightweight title in the near future?
Also Read: "Do you miss the Brazilian slap"- Rafael dos Anjos hits out at Nate Diaz