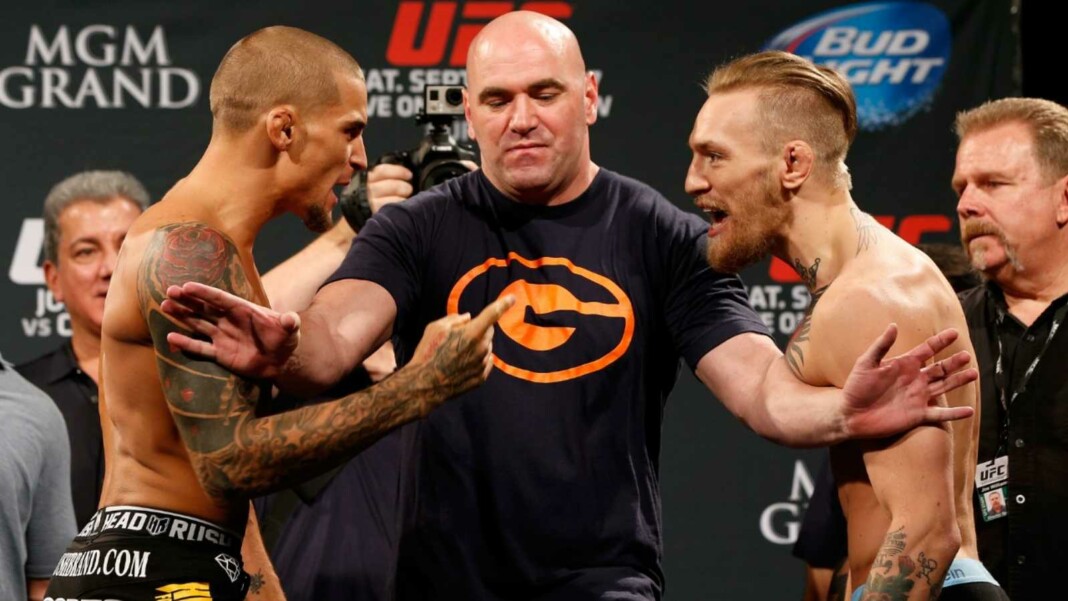 Conor McGregor vs Dustin Poirier 1 happened 7 years ago. Conor and Dustin are going to face each other again in one of the greatest trilogies of UFC history. Let's take a look at what went down when both these monsters met for the first time in their careers.
At UFC 264, Conor McGregor and Dustin Poirier meet for the third time inside the octagon. Both the fighters have previously met each other twice and have one win each. The Irishman and the fighter from Lousiana first met each other at UFC 178 pay-per-view event on the main card. The fight took place in the MGM Grand Arena in Las Vegas, Nevada on 28th September 2014.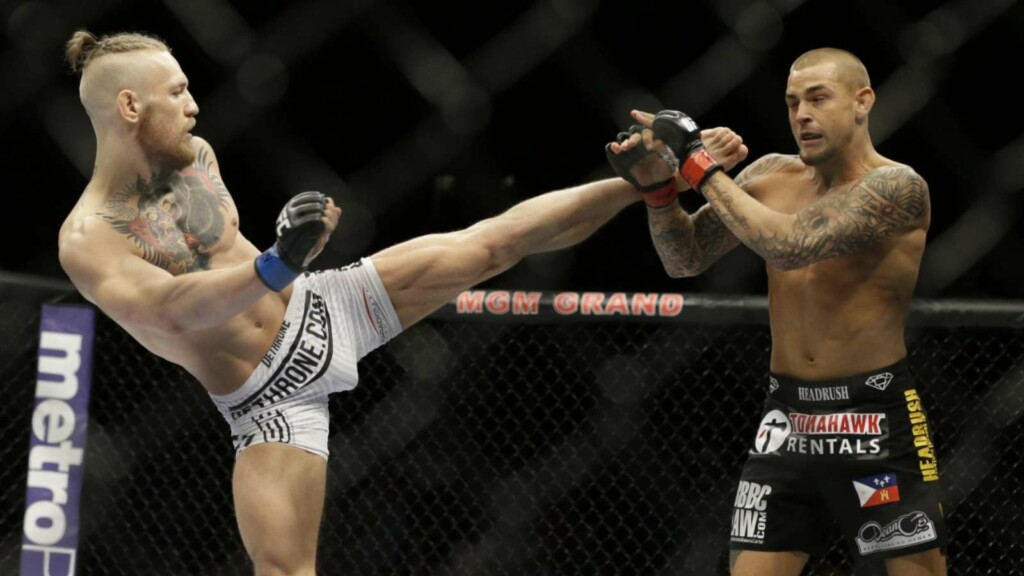 Around the year 2014, Conor was in a better position as a fighter than Dustin given McGregor was already predicted to become a future superstar. As they met in a three-round featherweight contest, Conor was a favorite to win the fight. As far as Poirier was concerned, he was not half as good as he is today. "The Diamond" has become a splendid fighter in terms of all-around technique in today's fight.
Conor McGregor vs Dustin Poirier 1 lasted for a total of one minute and forty-six seconds. The Irishman absolutely dismantled his opponent like he said he would leading up to the fight. Conor McGregor started his fight with a couple of spin kicks and then shocked Poirier with an uppercut. Soon enough 'The Diamond' was down and was pounced upon by 'The Notorious One' to throw a flurry of punches to seal the deal.
Conor McGregor vs Dustin Poirier 1 press conference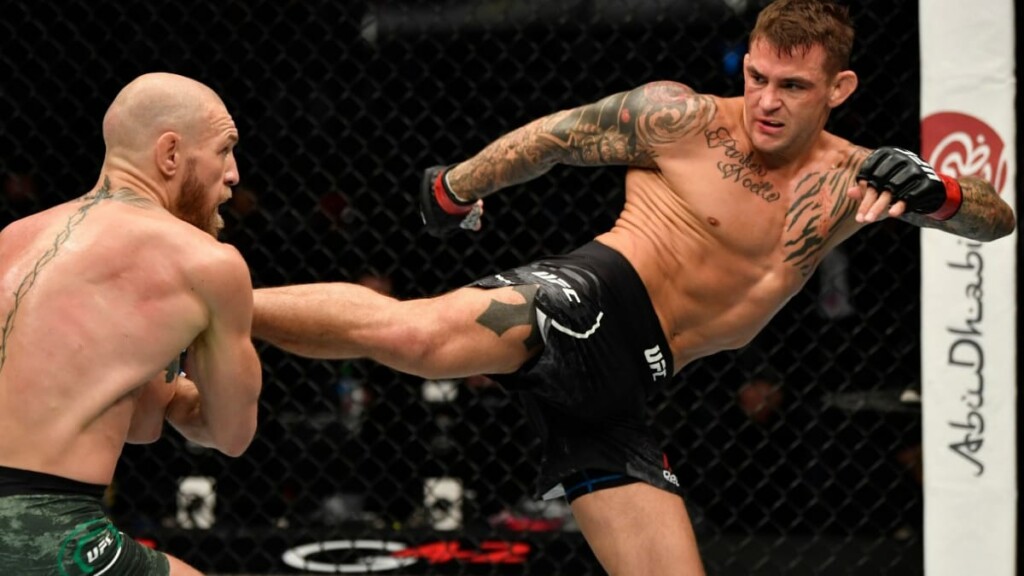 Conor has always made sure that he gets the better of his opponents in and out of the octagon and best believe he did at Conor McGregor vs Dustin Poirier 1. The Irishman was all swagger, leading up to the fight. Dustin was never known to be a trash talker and coming up against someone like McGregor at a press conference is no cakewalk.
The Irishman constantly tormented and made fun of the fighter from Lousiana. He also made fun of the city he's from and joked around about Dustin's upbringing. Conor also called himself the "Mystic Mac" because he could predict what he would do to his opponent prior to the fight. And this time Conor promised to knock out Dustin inside the first round and he rightfully did so. Even Poirier has admitted that he let the Irishman get the better of his emotions leading up to the fight.
Also read: UFC 264 Conor McGregor vs Dustin Poirier 3 predictions by experts: Joe Rogan, Michael Bisping, Colby Covington chime in their thoughts