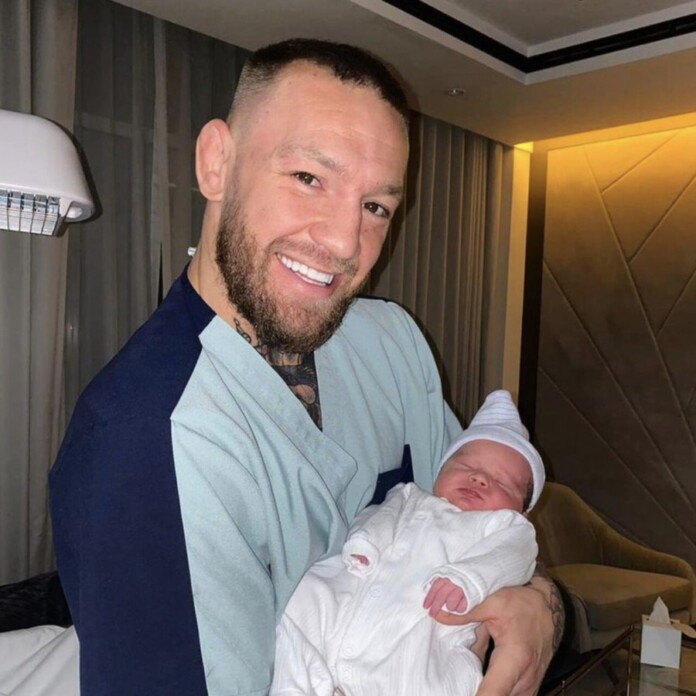 Conor McGregor has a new addition to his family, a son. He is now a father of 3, as the elated Irishman shared his delight on social media. McGregor and his partner Dee Devlin have named their son Rian. They are also parents to a son named Conor Jack Jr. (born 2017) and daughter Croia (born 2019).
McGregor posted on Instagram that the McGregor's are now a family of 5, adding that the baby was healthy, and so was Dee Devlin. It is worth mentioning that Conor and his long-time partner Dee Devlin got engaged last year during the month of August.
'My new born son, Rían McGregor' – Conor McGregor
McGregor wrote, "The McGregor Clan is now a family of 5. Healthy baby boy delivered! Baby and Mammy Wonder Woman are doing great! God I thank you for everything you give to me and my family in this world. My new born son, Rían McGregor."
The pair announced only during Christmas last year that they were expecting a third child. A visibly pregnant Devlin accompanied McGregor during his rematch against Dustin Poirier at UFC 257. McGregor has planned to bring his family this time around, when he takes on Poirier at UFC 264.
Hardly two months left for the trilogy bout!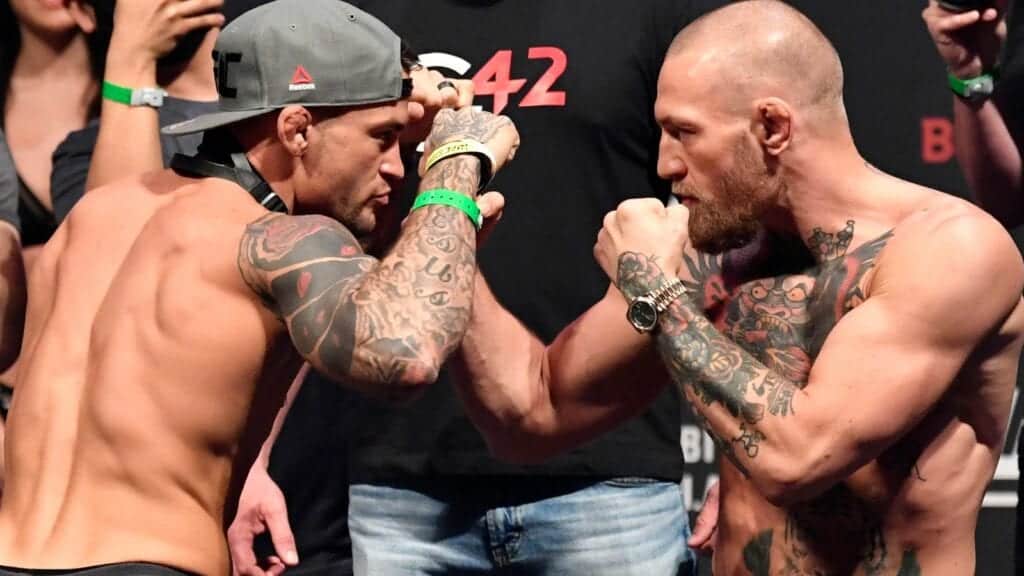 July 10 – McGregor will be looking forward to seeking revenge against Dustin Poirier. Dustin made it 1-1 in the rivalry after knocking Conor out for the first time in his career, at UFC 257. McGregor had previously beaten Dustin at UFC 178, via. a first-round TKO.
The fight will headline UFC 264, which is set to take place in front of a full house in Las Vegas. The winner will go on to face newly-crowned lightweight champion Charles Oliveira.
Also Read : 'I don't give a f**k about you' – Dana White goes off on a violent rant against Oscar de La Hoya and Triller Productions
Also Read : Anthony Joshua vs Tyson Fury set to take place on the 14th of August 2021; Tyson Fury confirms on social media