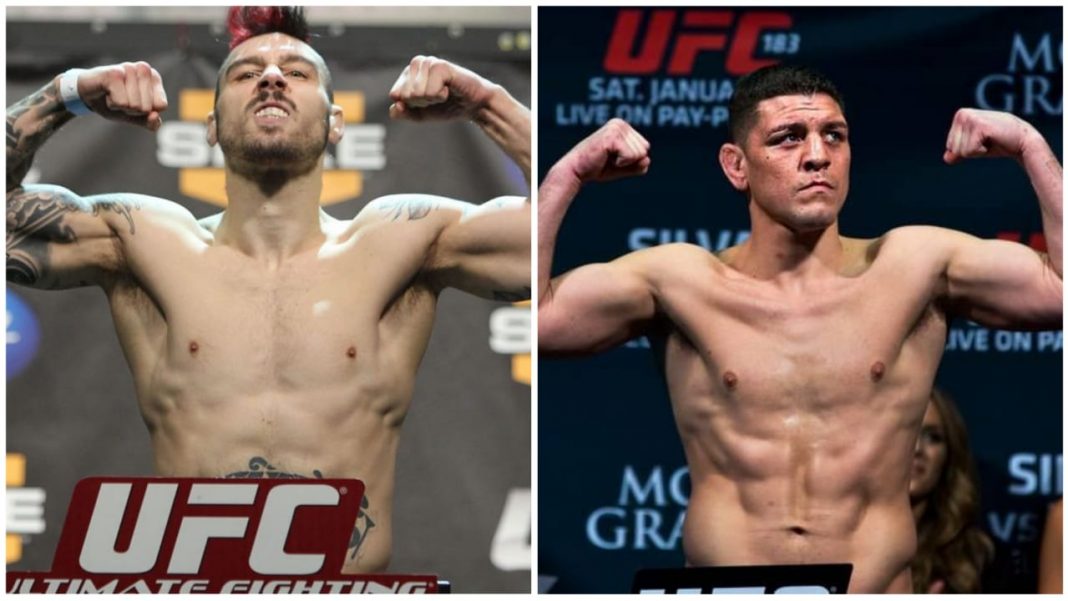 Dan Hardy was recently relieved of his duties as a UFC commentator. Despite being only 38, it's been almost nine years since the Brit last fought. And now, it looks like he is actively in search of another promotion, judging by his recent tweet.
Elsewhere, Nick Diaz has been teasing a UFC return, but he still hasn't impressed the boss, Dana White. White in a recent interview claimed that he still doesn't exactly feel that Diaz had his old killer instinct now. The pair had recently caught up after UFC 261.
In the wake of this, Hardy had a suggestion for White – to release Diaz completely from his contract, so that he could join him in Rizin Fighting Federation and have a matchup soon. The tough as nails Hardy wanted to do it 'oldschool style'.
'The Golden Age of MMA' – Dan Hardy
Hardy tweeted, "If Uncle Dana doesn't think @nickdiaz209 actually wants to fight, they should release him so we can fight on #Rizin in Japan. Oldschool #PrideFC style. The #GoldenAge of #MMA."
Dan Hardy last fought when Stipe Miocic was knocked out by Stefan Struve! It was on the 29th of September, dating back to the year 2012. Troubles with Wolff-Parkinson-White syndrome slowly forced him out of the sport of MMA.
Nick Diaz, on the other hand, last fought Anderson Silva in 2015. The match was deemed a no-contest after Silva and Diaz tested positive for banned substances. Diaz was handed out a lengthy ban for testing positive for Marijuana. A series of bans kept him out of action until late 2016.
Diaz's energy slowly fizzled out, as he went totally missing from the MMA scene. He found his inner-demon once again in 2020, and now he is flirting with a possibility of a comeback.
What do you think about Dan Hardy's suggestion?
Also Read : Dana White teases a fight between Jon Jones and Stipe Miocic
Also Read : Dana White on his recent meeting with Nick Diaz
Also Read : Anthony Joshua vs Tyson Fury set for August 7th or 14th in Saudi Arabia!