New Zealand's finest, Dan Hooker recently gave his views on UFC 264 and what he thinks of another Conor McGregor and Dustin Poirier rematch.
UFC 264 was no doubt the biggest event of this year. Conor McGregor and Dustin Poirier headlined the event with a lot of hype built around it only for it to end in an uneventful way. Conor McGregor ended breaking his Tibia in the final seconds of the round giving Dustin Poirier a win and sealing the trilogy via TKO by injuries. UFC lightweight Dan Hooker spoke about this event in a recent interview with Submission Radio.
"That was a 10-8 round regardless. I think the common consensus was that Conor had round one to really pull the trigger and make something happen and he got 10-8ed in the first round," said Dan said in the interview about the fight. Hooker fought with Poirier in 2020 where he lost by decision.
Dan Hooker does not believe there will be another rematch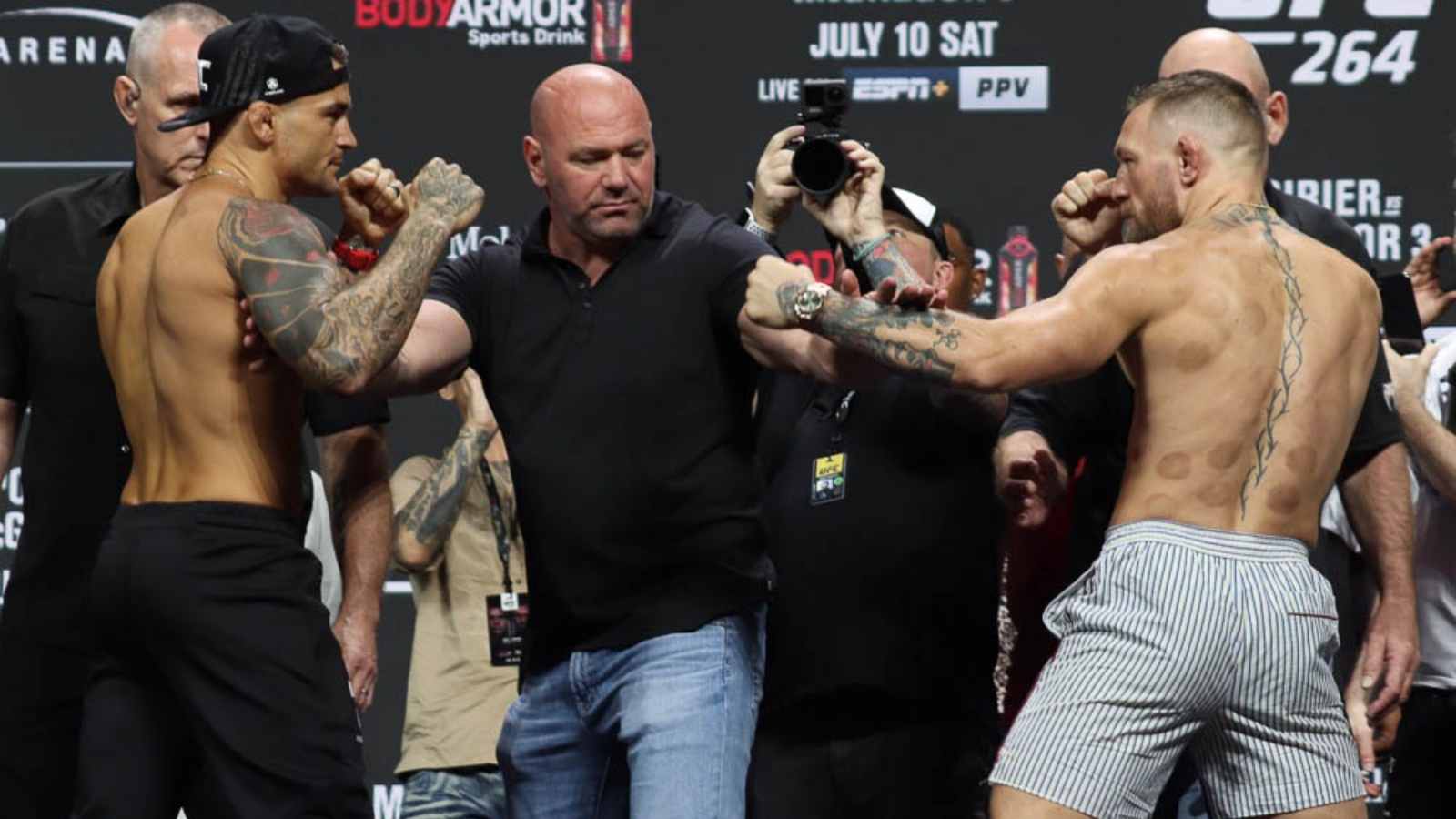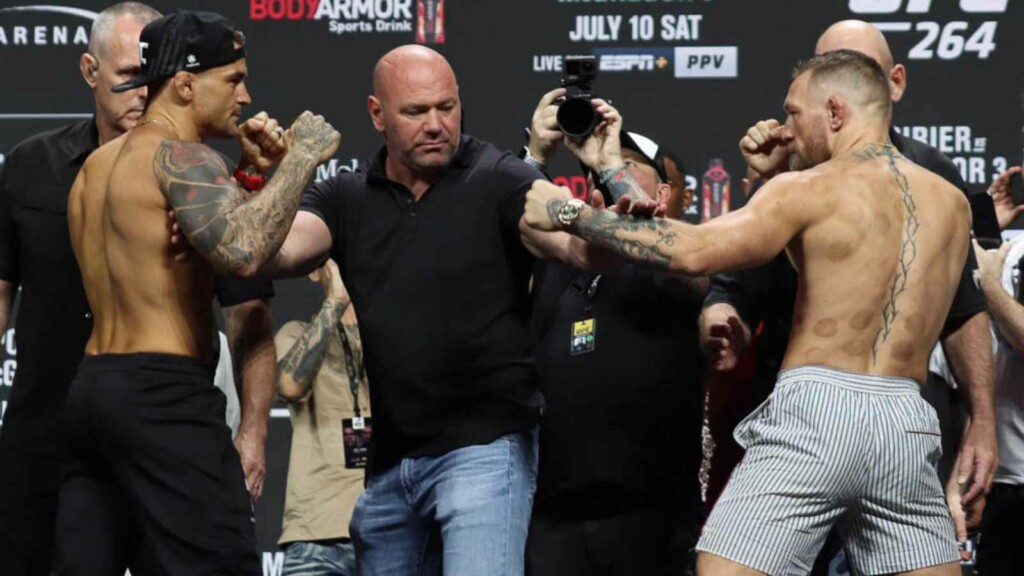 For most of the fans, it was settled who the better fighter of two was in the trilogy fight of Conor McGregor vs Dustin Poirier. Dan Hooker believes so too. The first round of the fight was completely Dustin's. Of the three judges that night, two of them gave Dustin a 10-8, and one gave him a 10-9. If that doesn't say "Domination" I don't what will.
"Dustin's worst round is his first round in all of his fights. And then he turns it on and comes on. So, yeah, the nail was in the coffin in that fight. It gives him an excuse but to justify that another fight for fans would be pretty impossible," Hooker said.
Also read: "I think wrestling beats everything, I think it beats Sambo," Michael Chandler responds to Islam Makhachev's callout at UFC Vegas 31