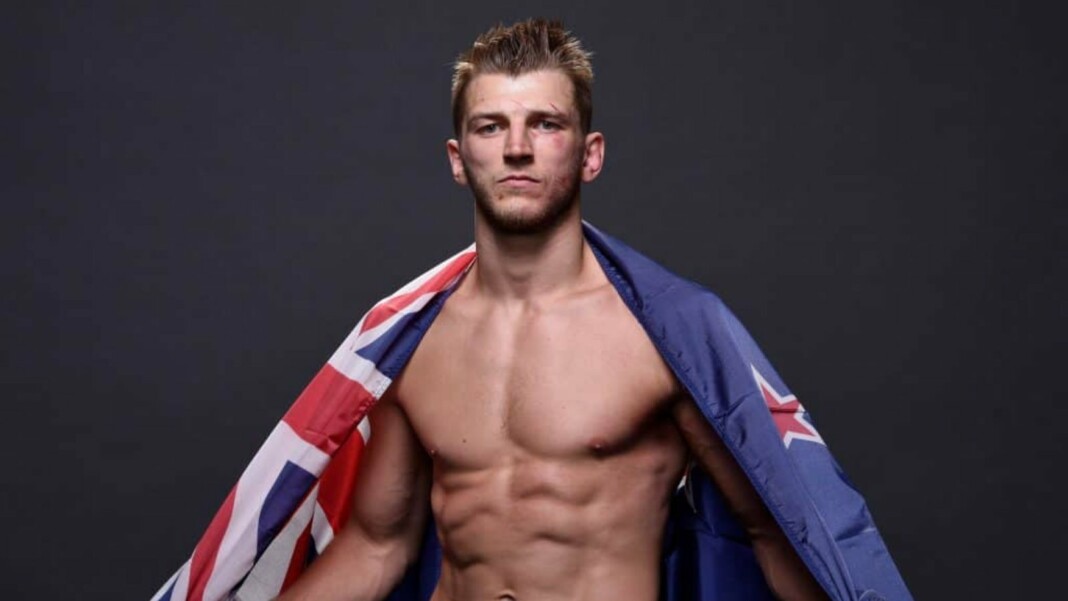 Dan Hooker recently confirmed that he will be a part of UFC 266. The New Zealander's fight at UFC 266 was in jeopardy after he failed to obtain the visa, primarily due to the Coronavirus restrictions in his country. In the nick of time, 'The Hangman' got his visa, and will be off to the T-Mobile Arena.
In the latest episode of MMA Hour, Dan Hooker detailed Ariel Helwani about the struggles of getting the visa, over the last week. The UFC lightweight went on to say that he had checked MMA Twitter and saw a ton of Tweets urging the concerned people to get the visa ready for him.
"I'll be there" – Dan Hooker
Hooker was quoted as saying, "I'll be there. That's all in the clear. The visa was the only thing stopping me. Last Friday here in New Zealand, my flight was Sunday, and the consulate got in touch with me and said, 'We're not gonna be able to process the visa until the end of [next] week.' I had done so much work to get to this point, so I went to social media.
He continued, "I went to MMA Twitter, I was on the 6:00 news here in New Zealand on a few different stations, everyone getting behind me and just bombarding the consulate. Everyone was submitting like, 'Get Dan Hooker his visa, full applications.' "[via MMA Fighting]
Hooker will be taking on Nasrat Haqparast in the prelims card of UFC 266. He is coming off two back-to-back defeats, the first against Dustin Poirier (a war – unanimous decision loss), and the next, a knockout defeat against then-UFC newcomer Michael Chandler, at UFC 257.
He is currently ranked number 8, and will be looking forward to regaining the rankings he lost due to his recent losses. Haqparast, on the other hand, is on a two-fight winning streak, and will be looking forward to keeping his winning momentum going.
Also Read: Everything you need to know about the Bellator 266 judging controversy – Phil Davis vs Yoel Romero
Also Read: Who was Heather Ceballos? Here's everything you need to know about the deceased UFC employee